The Lane Cove Night Out is on 30th October from 6 – 8 pm.  This is a chance for everyone to descend on Lane Cove and to shop or eat at the restaurants.  This night is for everyone.  Special Deals will be available on the night.  So why don't you grab your husband, partner, significant other, next door neighbour, mum, dad and kids and come and shop In the Cove on Friday Night 30th October 2015.  After shopping, have something really nice to eat.  The Plaza will be rocking with live entertainment from the Gorecki Duo.
Plus you have a chance to spin the Prize Wheel and win.  The Prize Wheel is sponsored by In the Cove.  If you bring a receipt from a local business valued at $20.00 or over you can spin and win.  It was a huge hit last year.
With plenty of prizes from local businesses.
This is all about celebrating Lane Cove and shopping locally.  The shopping night began in 2013, when Scott Sloan worked tirelessly to bring together all of the shops in Lane Cove to offer a stress free party atmosphere. Scott wanted to create a community atmosphere and showcase what Lane Cove has to offer.  Scott funded promotion and advertising.  In 2014 the Lane Cove Council came on board and the night is now an annual event.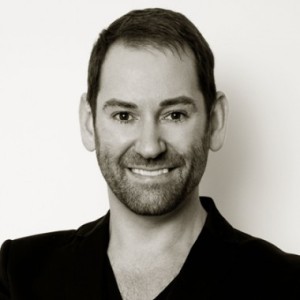 Scott Sloan
Here are a list of the shops that will be participating – we will update you with details as soon as ITC can.  Each of these stores will be offering something special for you.
Zjoosh is always the place to go on Lane Cove Shopping Night.  They have champers and sweet treats.  There is always a little gift with purchase and special deals to Zjoosh VIP members.  Sipping champers and shopping = win win!!
Sloans are offering:
Free consultations and demonstrations throughout the night and Lots of free samples
Vision will be in the Plaza with healthy treats and fitness tips
To celebrate this year's Lane Cove Night Out, Bella Cove will be offering 20% off all fashion lingerie sets and sleepwear (excluding silks) from 3pm until 7.30pm in-store. They have a great range of new season fashion lingerie from Europe from Simone Perele, Prima Donna, Lou Paris, and Marie Jo. Drop by to say hi, and support your local Lane Cove businesses!
The Hunted is excited to join this event for the first time.  You will receive 10% off your purchase!
The new nail bar in Lane Cove is offering 25% OFF all bookings and walk in (yep, that's right) PLUS receive your OWN nail tool kit (RRP $60) to be used exclusively for you during the event.
Proudly supporting Lane Cove Night Out. Are you ready for your special Friday Night Treatments? Get 25% OFF all bookings and walk in (yep, that's right) PLUS receive your OWN nail tool kit (RRP $60) to be used exclusively for you during the event. LIMITED TIME ONLY!
$5 Wine and Beer and $10 cocktails – what more would you want????  You cold have dinner there!!
Baku Swimwear
Take a further 20% off already reduced product.  Spend $200 and be eligible to enter the Baku LCNO Raffle.  Prizes will be $250 Baku voucher drawn at 8pm.
Hudsons Meat
Taste Testing in store between 6pm and 7pm
Iris & Lin
15% off storewide  – find out more about Iris and Lin here
Mc Grath Real Estate
Come and Collect a McGrath cupcake and water bottle and take a balloon and say hi.
Oliver Brown


For any indulgence order receive a free coffee or belgium chocolate.  For the parents out there receive a free
babycinno for your child with all orders on the night.
One Seed Patisserie 
Taste Testing from the tasty One Seed.
5.30 pm – try out a free Barre Class
6.30 pm try out free Hatha Yoga
$200 voucher to be used against all new memberships bought on the night
Purchase a location family portrait print including a 10 x 8 inch matted print for only $50.00
If there are any tips or questions you would like In the Cove to answer or investigate, please send us an email at [email protected]
If you would like to find out more about Lane Cove and also some fabulous promotions and competitions, you should subscribe to our newsletter.  Just click here to subscribe.
Have you liked our Facebook page or Instagram Page – what are you waiting for?!