Welcome to another installment of our hidden arcades. This time, we are checking out 102 -104 Longueville Road. This arcade might not have a catchy name, but people know this arcade due to the giant gold egg in the MLC Advice window.  The arcade is located at the Longueville Hotel end of Longueville Road. MLC Advice is at the entrance of this arcade.
Ground Floor Businesses
MLC Advice Lane Cove is passionate about improving  their clients' lives by providing meaningful, personal and outstanding financial advice.  They concentrate on superannuation, insurance, and retirement advice.  Their Lane Cove advisor is Rodel Claudio (who is a Certified Financial Planner, Bachelor of Economics & Business, Master of Commerce in Advanced Finance, Diploma in Financial Planning).
Rodel's career started in National Australia Bank and Commonwealth Bank. Financial planning experience includes advising in large and small practices in Sydney, and private banking in Hong Kong.
Rodel also hosts seminars on smart money management, with topics including: clever investment strategies, debt reduction, and how to build a comfortable and care-free retirement using your super and other assets.
Outside the office, Rodel enjoys playing club football (MLC Advice Lane Cove sponsors the Lane Cove Football Club) and golf, and long distance road/trail running.
Address: Shops 4 Ground Floor 102 – 104 Longueville Road Lane Cove
Website: MLC Advice Lane Cove
Facebook: MLC Advice Lane Cove
Email: [email protected]
Phone Number: (02) 8035 7650
For the Love of Music
For the Love of Music
Gabrielle Callahan is a very talented musician and she would love to teach your children (or you). She teaches piano and clarinet.
Action Plus Physiotherapy
H&R Block
Lower Ground Floor Businesses
Kids World: Paediatric Therapy
This is a private paediatric therapy service located in Lane Cove, Sydney. The practice is owned and directed by Georgina Ahrens, OT.
Welcome Home Help Agency
Susan Naar established the Welcome Home Help Agency in 2001.
Learning Minds Tuition
Learning Minds provides an enriching learning environment for children in Preschool-Yr 6.
Level 1 Businesses
AMS Instrumentation & Calibration Specialists
AMS Instrumentation & Calibration Pty Ltd (AMS) has been in existence for more than 40 years supplying calibration equipment and industrial instrumentation to all industries.
Flex Hearing Clinic is a locally-owned independent hearing care provider offering audiology services for adults and children over 3 years of age. They offer hearing tests and the latest hearing aids.  Their goal is provide the best hearing solution to suit your individual needs and lifestyle. They offer flexible hours and convenient appointment scheduling to assist with active lifestyles (they  are open on Saturdays from 9.00am to 12.00pm) as well as providing an obligation free adult hearing evaluation, free consultation and free trial of hearing aids.
They also hold monthly free seminars called You and Your Hearing – Do You Struggle to Hear the World Around You?  Hearing loss can affect many people in so many ways and if untreated can lead to many health problems. It gives rise to a poor quality of life at home or workplace, social isolation, depression and even dementia. One in six Australians suffers from hearing loss today and sadly this number is on the rise.
Come along to one of their FREE monthly informal session to ask questions, raise issues and get relevant information about hearing loss. For more info and bookings call Flex Hearing Clinic on 98797776.
Suite 104, Level 1, 102-104 Longueville Road
Website: www.flexhearing.com.au
Phone: 02 9879 7776
Email: [email protected]
Facebook: Flex Hearing
Marshall Fuller & Associates Accountants and Business Advisors
SRM Lawyers legal practice is operated by two Lane Cove Locals. SRM Lawyers provide advice and assistance on property matters, insolvency issues, debt recovery, litigation, dispute resolution, commercial agreements, wills or powers of attorney.
SRM Lawyers provides the legal services you need in a simple and straightforward manner. Their goal is to provide commercial legal advice that is direct, easy to understand and prompt.
They are able to provide alternative billing arrangements, such as costs estimates for each stage of the legal process or fixed price arrangements.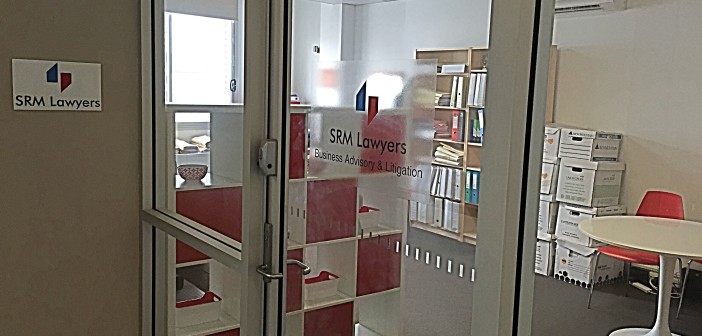 Level 1, 102-104 Longueville Road
Website: SRM Lawyers
Phone: 02 9188 9631
Michael Stevens
Lawyer
Mobile – 0419 257 392
Email – [email protected]
Renee Stevens
Lawyer
Mobile – 0410 466 286
Email – [email protected]
Morri Farrugia
Lawyer
Mobile – 0414 717 717
Email – [email protected]
Linked In: SRM Lawyers
Sdirect
Sdirect work with businesses to build  brands and create engaging and relevant marketing communication material across all media channels.

Level 2 Businesses
C3 Church Lane Cove Head Office and Conference Rooms are located on this level.  The conference room is available for hire (when not being used by the Church).
C3 Church Lane Cove is a growing energetic spirit powered church committed to REACHING & BUILDING PEOPLE of all ages, genders and cultures. Their services are at 10am, every Sunday in the Lane Cove Public School Hall (Cnr of Austin St & Longueville Rd, Lane Cove). They have both Youth and Children's programs run each week.  C3 Church is very active in the community and Joel from C3 Church hosts the Lane Cove Christmas Carols each year.
Address: Level 2 102 – 104 Longueville Road Lane Cove
Phone:  02 9418 921
Website:  C3 Church
Email: [email protected]


Philip Dulhunty, OAM
Philip is a fascinating Lane Cove resident who is a seaplane pilot and Chairman of the Seaplanes Pilot Association.  He searched around the world for a Catalina in a reasonable condition, capable of being flown to Australia and restored.  In the Cove hopes to interview Philip soon.
The Catalina Flying Memorial is an initiative to acquire, bring to Australia and restore this historic aircraft, designed in the 1930's of which few examples still exist in the world. The particular aircraft that has been acquired was found in Portugal, where it was last used as an aerial fire-fighting water bomber and is a 1945 model PBY6.  You can check out the progress of the restoration here.
Do you have a local issue you would like help with? ITC is here to help just email us at [email protected]
You can subscribe to our newsletter by filling out the form at the bottom of our homepage. Our newsletter is sent out every Wednesday Night at 7.30pm and includes details of Lane Cove Events for the next seven days or so, and articles you may have missed during the previous week.