Welcome to our Lane Cove Weekly Review for 29 May to 4 June 2017.
Lost and Found Listings Galore, Farewell to a Lane Cove Legend and Happy Birthday to a Lane Cove Institution – this is our week in review.
Reconciliation Week
Reconciliation Week continued this week with Children's Voices for Reconciliation in the Lane Cove Plaza. Celebrating its 21st year, this combined schools performance celebrates Aboriginal and Torres Strait Islander cultures and Reconciliation. It was a lovely morning of entertainment where young people of all ages celebrated Reconciliation through music, dance, and song. To celebrate the 50th anniversary of The 1967 Referendum, this year's event featured performances inspired by the theme Reconcile.
Farewell to a Lane Cove Legend
Lane Cove legend Kerri Parkinson Aqua Presenter and Instructor is retiring and moving to New Zealand. Her fabulous band of AQUA followers threw her a huge party to say farewell at the Lane Cove Golf Club. They do not want her to go but wish her bon voyage and thank her for her 15 years teaching Aqua Aerboics at the Lane Cove Aquatic Centre.
Harlem and Stone Opens In Lane Cove
Harlem and Stone have opened in Lane Cove! They are located in the Lane Cove Arcade, opposite Found Gifts and Homewares.
Cove Craft Celebrates 40 Years in Lane Cove
The talented crafters from Cove Craft Celebrated 40 Years in Lane Cove.  Cove Craft is a tiny shop squashed between the TAB and Unwined Bar, opposite the Post Office in Lane Cove.  They are all about handmade objects.  This week the following was posted on our Facebook Page about Cove Craft:
Just bought a beautiful Layette set at Cove Craft. What a lovely little shop for beautiful handmade things. It is also very reasonably priced – the layette set was $50 for a gorgeous cardigan, beanie/bonnet and booties. All hand knitted with 100% wool. I also found out they are celebrating 40 years and is the longest serving shop in Lane Cove.
The crafters held a party at the Lane Cove Living and Learning Centre and Eva (who has been a member for 40 years) cut the cake.
Musical Lane Cove
Well done to the Lane Cove Public School Senior Concert Band for winning 1st Place in the Senior Category of the Ryde East Music Festival that was held on Sunday. Way to go guys!!!!
Local Derby
The Annual Riverview v Joeys Rugby Match was held this weekend.  Joeys won the game.  Traffic after the game is always a nightmare and Police were on point duty at Burns Bay and Tambourine Road after the game.
Real Estate
Lost and Found
A Big week of Lost and Found – check out our listings here.  This week, for some reason, ITC was inundated with Lost Bunnies.  Firstly, who knew there were so many rabbits in Lane Cove? Secondly, did you know you can microchip your bunny?
Crime and Incident Report
Nothing to report this week, other than a minor bingle at the corner of River Road/Northwood/Longueville Road.
Our Weekly Newsletter
Each Wednesday evening, we email out a newsletter to subscribers. It is full of events, news and more! You can read this week's newsletter HERE.
Subscribe for next week HERE.
Advertise on In the Cove
Did you know you can advertise on In the Cove? Yes, you can!!  In fact, advertising is our only revenue. At this stage, the ITC team is 1.5 people. We would love to do more and bring you more but we need your help. Spread the word about ITC and let local business owners know that ITC is your source of local business news. If you would like to advertise with us please email us here for a Media Kit. All community groups and sporting groups can advertise their events free of charge on ITC so don't forget to email us with your events.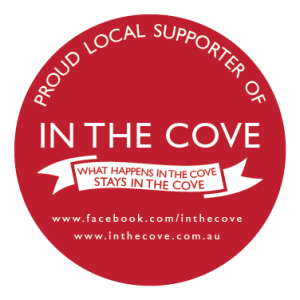 ---
Do you have a local issue you would like help with? ITC is here to help just email us at [email protected]