A long time Lane Cove local and owner of the Yummy Times Group has been working with Lane Cove local businesses and North Shore Primary schools to raise awareness about balanced and sustainable eating.  We asked the Yummy Times Group to tell us more.
Dymocks, McGrath and Lodge Tapas in Lane Cove are sponsors of the Yummy Times Group (YTG) 'Be SEEDsational' campaign, which teaches children about balanced and sustainable eating. The campaign's message is one of great importance, as 2015 NSW Government research shows that 22 percent of children in NSW are overweight or obese.
Yummie Visits Local North Shore Schools
Dymocks, McGrath and Lodge Tapas are sponsoring visits to local primary schools, hosted by YTG's friendly green mascot, Yummie, who donates a copy of the YTG book 'Be SEEDsational: Discover the Magic' – a colourful graphic novel that explores themes of health and sustainability – to the school library, and fresh produce to the canteen; distributing carrots and apples among the students and providing information about the importance of healthy eating.
According to the NSW government's 'Healthy School Canteen Strategy', around half of school students buy their lunch from school at least once a week. Yummie is helping school canteens work to increase the availability and promotion of healthy food and drinks – and he's also helping students to be more informed about it.
So far, students at Lane Cove West Public School, Cammeray Public School, Artarmon Public School, North Sydney Demonstration School, and Wenona School have experienced these visits from Yummy Times Group. They were very excited by Yummie, giving him high-fives, handshakes and waves. Even the canteen staff enjoyed Yummie's visit, thanking him for his healthy food donations, and taking selfies with him!
Watch out for Yummie at more local schools, with many visits scheduled across the next few weeks.
YTG is also running a competition for Lane Cove locals, with the chance to win great prizes from local retailers such as Dymocks, McGrath, Lodge, Bakers Delight, About Life and Yummy Times Group. Prizes include restaurant vouchers, book vouchers, cash prizes, food hampers, kitchen gear and more!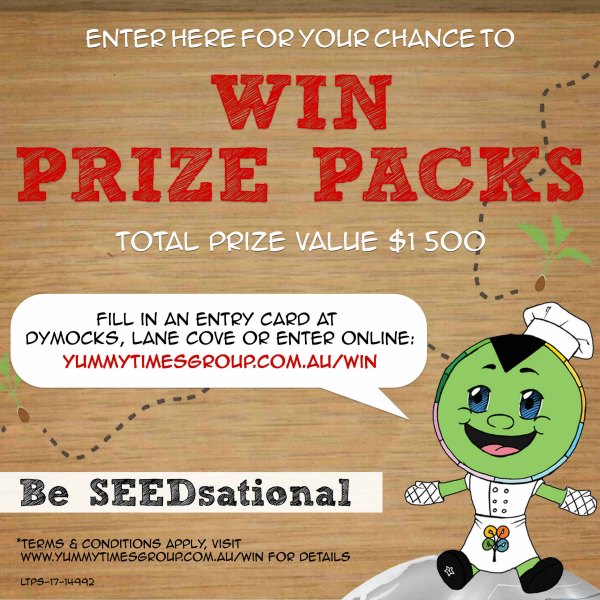 There's also the chance for participating schools to win a Dymocks voucher valued at $500 to top up their library collection.
If you or your child would like to enter the competition, visit Dymocks, Lane Cove to fill out an entry card, or visit: yummytimesgroup.com.au/win
Final entries will be collected on Saturday, 8 July 2017 at the Be SEEDsational event with the KIIS Street Team in Lane Cove Plaza. Come and join in the fun with games, giveaways, singing and dancing at between 11am and 1pm!
#sponsoredpost
---
Do you have a local issue you would like help with? ITC is here to help just email us at [email protected]