For one week in 2009, Longueville Road Lane Cove was transformed into the notorious Golden Mile located in Kings Cross. Lane Cove looked very seedy.
Today, you probably don't walk down Longueville Road and immediately think "gee Lane Cove and Kings Cross are similar". However the producers of Underbelly: The Golden Mile saw it differently. Apparently, Longueville Road was the ideal location as the layout and width of the road was similar to Kings Cross.
The Longueville Shops were transformed into infamous Kings Cross Nightspots such as The Love Machine, Porkys and the Pink Pussycat. Longueville Road was a no go zone and even Sydney Buses were diverted around the filming location.
Three times during one week, Longueville Road looked just like Kings Cross. Neon signs were put up and taken down each day.
Even though there is a Commonwealth Bank on Longueville Road, the sign had to be changed to reflect the logo in the 1980's (way before the black and gold logo was introduced).
Thank you to roving reporter Skye Evans for providing us with the images below.
The Pink Pussycat entrance was in fact, the stairs leading up to the second floor of Central Arcade.
Did you see Underbelly The Golden Mile being filmed? Do you have any snaps?
A scene from Muriel's Wedding was filmed at Riverview. Does anyone have any pictures of the filming?
Do you know of any other films or TV series filmed in Lane Cove?
Perhaps you would like to have your home or street featured in a movie or television show. Lane Cove Local Luke Torrevillas works for a location scouting firm – read more HERE.
---
Keep Local News Free
---
Many of you have asked how you can support In the Cove. It's so easy – tell your friends about us, follow us on a different platform or subscribe to our weekly news blast.
We now have a Patreon account  where you can sponsor us for any amount you like (this allows us to keep local News free – no paywall!!!)
ITC wants to make sure you get local News when you need it by employing local people to help us out. We need your help – yes, local business advertises with us, but this is our sole source of funding. Feel free to be a reader sponsor if you have enjoyed our local news coverage – no amount is too small or too big. Thank you so much to the people who have already supported us via our press Patreon account. Help Us Here.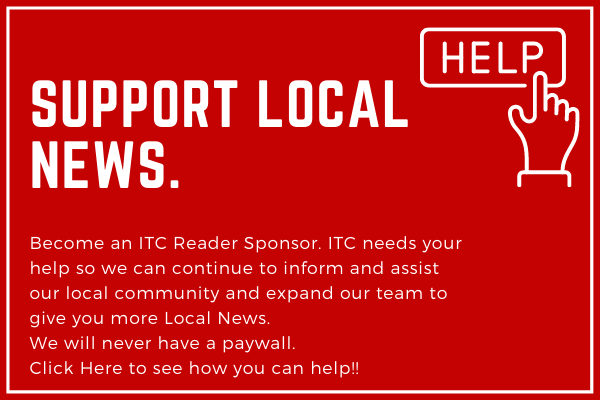 ---
Get Your Local News on Different Platforms
We have many platforms to follow, each taking a different take on Lane Cove News and Information. Don't miss out!
Facebook: www.facebook.com/inthecove