ITC visited the Northside Repair Cafe for some vital fixes to a well loved cherished possession. The Repair Cafe's motto is don't throw it out fix it. It's about breaking the cycle of buy, use, throw out. A repair cafe is a group of skilled local residents who want to fix things instead of throwing them away. Lane Cove residents are invited to bring broken items from home and watch them being repaired. You may even be inspired to learn how the repairs are made. Not only can you get your goods fixed, but you can also have coffee and cakes for a gold coin donation. You can read more about the Repair Cafe concept here.
It was great to meet the dedicated people who are giving up their Sunday afternoons to fix things for total strangers. When we visited there were knives being sharpened, shoes being repaired, garden tools being fixed and much more.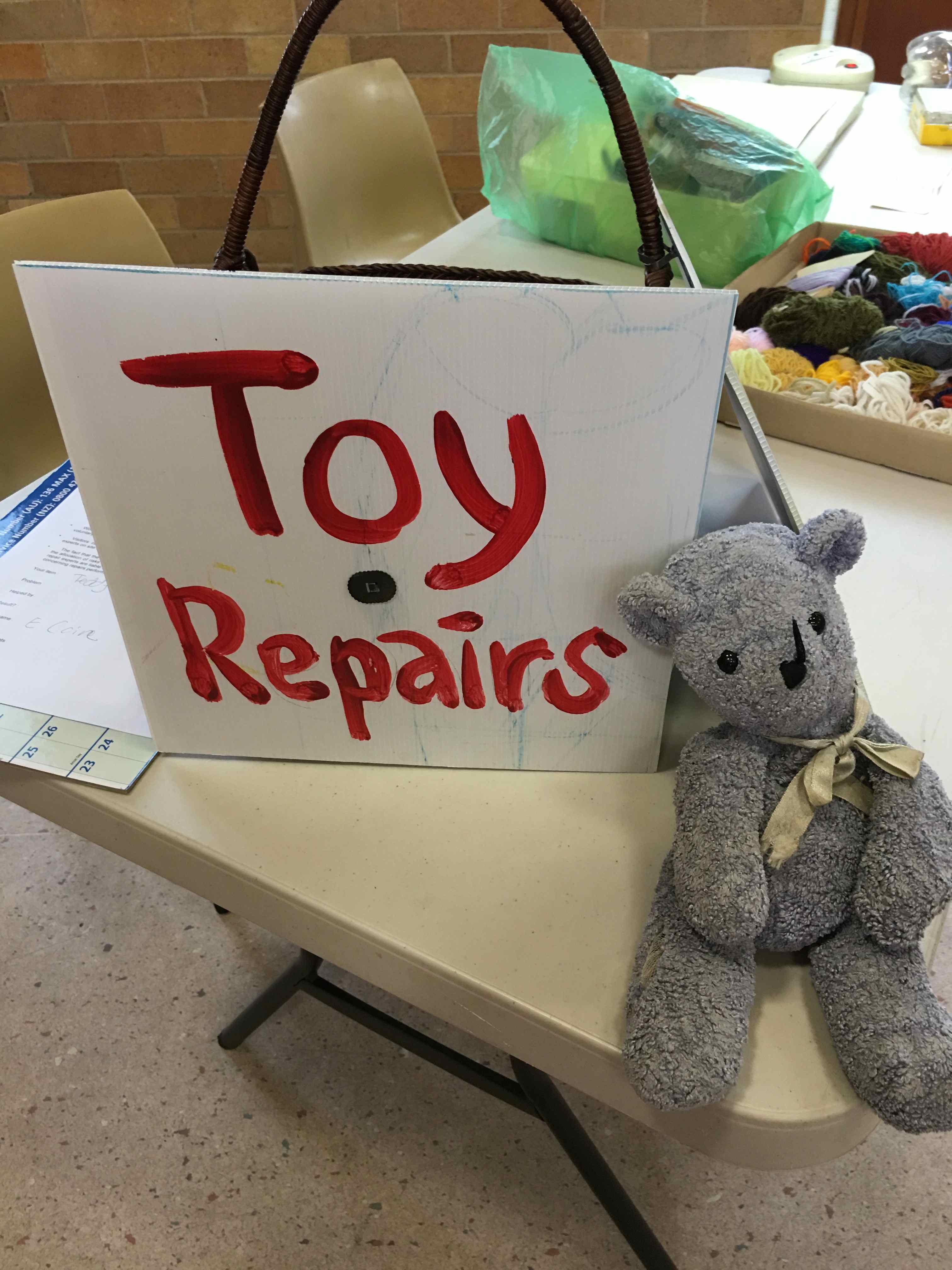 We also bumped into an ITC Facebook Fan who had read about the repair cafe on In the Cove and was there to volunteer his services.
We met some wonderful people, including the delightful Glenda, who was fixing our treasured possession (disclaimer – I am not allowed to mention what Ms ITC was having fixed). ITC asked Glenda why she was volunteering her time. Glenda told us that she had recently retired and wanted to give back to the community and meet new people.
The Repair Cafe is located at the Uniting Church Hall on the corner of Pacific Highway and Mowbray Road (across the road from the Great Northern Hotel). It is envisaged that the Repair Cafe will be open the first two Sundays of the month from 1pm to 3pm.  If you want more information or would like to volunteer your services please call Wendy Dwyer on 0410 280 912
Update:  The Repair Cafe can now fix more items including battery operated appliances and ceramics.  See below
NOTE THE REPAIR CAFE IS NOW A THE LIVING AND LEARNING CENTRE ON LONGUEVILLE ROAD LANE COVE and is now between 2pm and 4pm
What other recycling options are there in Lane Cove?
If you are interested in other ways to help the environment you might like to read the following blogs:
Top Tips on Recycling in Lane Cove
---
Do you have a local issue you would like help with? ITC is here to help just email us at [email protected]