The Lane Cove Council's annual photography competition winners were announced on Wednesday 6th June 2018. This competition regularly receives 100's of entries and is a great way to show off Lane Cove.  The competition is organised by the Lane Cove Council and is supported by the Lane Cove Camera Club.
Each year the competition has a theme. This year's theme was capture your neighbourhood.
From local icons to hidden gems, residents were encouraged to photograph what they love about their Lane Cove neighbourhood.  The prize pool was $2,500.
One Hundred and Sixty (160) entries were submitted this year and 71 of these entries are on display at Gallery Lane Cove and Creative Art Space until 16th June 2018.  Entry is free.
List of Winners
Under 12
3rd Annabelle Blows
2nd  Freya Stacey Martin
1st  William Whitear
13-18 Years
3rs Robert Mueller
2nd Sayaka Minegishi
1st Eloise Hanlon
Over 18 Years
3rd Raja Islam
2nd Mark Gardiner
1st David Paine
Make some time to view the photos, it might inspire you to enter next year's competition.  Entrants photographed Lane Cove's bush lands, shops, sporting matches and even our cafe culture.  We were particularly taken with a photograph submitted by Francis Chan entitled "Caught While Being Naughty With Mum"
David Paine (below), winner of the over 18 category, was delighted to win his first photography competition. 
Raja Islam captured Lane Cove's love of sport (and a big appeal) in his photo – Lane Cove Cricket Club.
Mark Gardiner certainly managed to capture the intensity of an early evening storm with his photo – Lane Cove Aquatic.
Eloise Hanlon (13 – 17 years of age) celebrated the Seville Street Lane Cove Verge Garden with her Food to Share photo.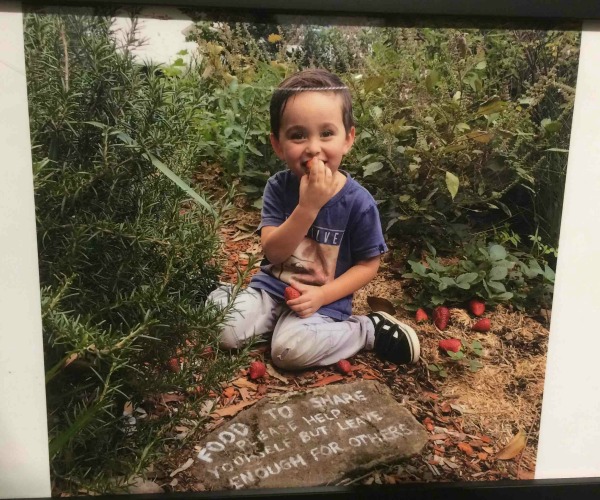 ITC would love to show you more, however, ITC's photography skills would not win a photo comp.  That means you need to pop up to Gallery Lane Cove and Creative Space (opposite the library) to see the exhibition.  You can view all the winner's photos here.
Well done to all the entrants and the Lane Cove Council.
Our cover photo is Night Surprise by Robert Mueller – 13 – 17 Category.
---
Do you have a local issue you would like help with? ITC is here to help just email us at [email protected]