It was a big week in Lane Cove with lots of events during this Lane Cove Festival month.
Rosenthal Avenue Car Park Development
The Lane Cove Council has suggested six names for the Rosenthal Car Park Development.  You can have your say on the proposed six names here.
Lane Cove Planning Alliance Launched
A new group called the Lane Cove Planning Alliance has been launched. This alliance started after local residents' association decided enough was enough.
The Lane Cove Planning Alliance is a non-party political, independent alliance of community groups in the Lane Cove Council area working together to:
ensure all future developments in Lane Cove respect and comply strictly with zoning, height limits, floor space ratios and set back limits as set out in the Lane Cove Local Environmental Plan 2009 and Development Control Plans. We do not support ad hoc proposals by developers to change these rules as this damages public trust and the intended outcomes of the planning process.
ensure all development proceeds in tandem with commensurate community and social infrastructure such as: schools, health and aged care facilities, open space, parks and recreation areas and community service facilities, as this is essential to preserve and sustain the amenity of our community.
maintain and promote the bush character of Lane Cove including large old growth trees and require all new developments to reflect and respect the importance of trees and green open space to the well-being of the community and the environment. All trees removed for development must be replaced with a suitable native tree either within the development site or on adjacent public land within the Lane Cove Council area, as determined by Council.
ensure a broad residential demographic profile across age and family structure through diverse housing options including affordable housing and the retention of low-density areas.
promote diverse and sustainable local commercial activity in Lane Cove.
improve public transportation, bicycle and pedestrian options, recognizing that this is the most effective way to mitigate traffic congestion.
prohibit the sale of public land for private development and ensure that all Council, owned land, Crown land and property are used, or leased only as public open space or for community amenity.
The Lane Cove Planning Alliance endorses "Planning for People: A Community Charter for Good Planning in NSW".
The Lane Cove Fun Run
The Lane Cove Fun Run 2018  was held today and it was another successful event with  2011 entrants . What ITC loves about this event is the Lane Cove Public School have made it such an inclusive community event by asking other community groups to be involved. Well done to the Lane Cove Public School and the Lane Cove Fun Run organisers.
Top Ten Finishers 5 km
Top 10 Finishers 2Km
Drought Relief Fundraiser
Congratulations to the organiser of the Drought Relief Fundraiser held this week.  The organisers raised $16 000 for Drought Angels.  The organising committee was Sarah Martin, Ros Carberry, Gillian Ruckriegel, Monique Chilton, Cath Doherty, Bronwyn Deane and Marea Hall.  Nearly 200 people attend the event and it was well supported by so many Lane Cove businesses.  A big thank you to the anonymous donor who donated the champagne for the event and Porters Liquor Northwood who delivered the champagne and provided glasses free of charge, ice and buckets.  If you are having a party and need drinks give them a call!!
Sushi Maru
Don't panic but Sushi Maru is closed for renovations until 13th September 2018. This is a good time to try out a long-standing Lane Cove business Lane Cove Sushi on Longueville Road.  Always fresh and nice staff.
Friday Night Dining Disaster
A broken water main closed a few Lane Cove restaurants on Friday Night.  Sydney Water turned on the water mains to fix the problem resulting in the Persian Basement and Fourth Fish closing.
Gold for Gunnedah and Dress Like a Farmer
This week was Gold for Gunnedah.  We will be leaving the collection boxes in stores for the next few days to allow a bit more time for locals to donate.  If you can't get to a collection point, please donate via our Go Fund Me page – link here.
Thank you to the Lane Cove Public School, First Learning Child Care Centre, Birrahlee Preschool Lane Cove and Jenny's Kindergarten for getting into the spirit and dressing up as farmers.
We bumped into Lane Cove Public School teachers Jessica and Kirsty and took a snap of them dressed up for Farmer Friday.
Pop Up Choir
This week shoppers were surprised when a number of ladies enjoying a lunchtime chat in the Plaza, suddenly left their seats and broke into song, just like a 'flash mob'! It was the Lane Cove Choristers.
Lane Cove Crime and Accidents
Break Enter and Steal – Northwood
Sometime between 5:00pm and 7:15pm Saturday 1st September unknown person/s have gained entry to a home in Northwood.
The unknown person/s have accessed the property by forcing open a locked ground floor rear window. The offender/s have made their way through the home managing to make off with several thousand dollars worth camera equipment.
Break Enter and Steal – Greenwich
Around 4:10pm Tuesday 4th September the teenage resident of a home on Sarner Road Greenwich arrived home. The young man made himself a meal before heading to his room to watch television.
Sometime between 4:50pm and when the young man's parents arrived home at 5:25pm a male offender has entered the home via the closed but unlocked rear door.
At 5:25pm the young man's parents returned to the property, as they entered the home they noticed several items out of place, one of the home owners then noticed a gloved hand reach for a door handle. They have then spotted a male run down the hallway of the home, into the backyard and then run south along Sarner Road towards River Road. The home owners gave chase and managed to catch hold of the offender and during a struggle were able to recover several items taken from their home. The offender was last seen running through backyards along Allawah Place.
The offender is described as male, approximately 170cm, olive complexion, stocky build, short grey receding hair wearing black shirt, black track pants with white stripes, black joggers and carrying a black back pack.
Police are investigating the above inicidents and are asking for anyone that may have witnessed these incidents or noticed any suspicious activity to please contact Chatswood Police on 9414 8499 or Crime Stoppers (1800 333 000 or www.crimestoppers.com.au).
Accidents
The wet weather this week meant there was accidents.  A serious one on Saturday with three cars on Burns Bay Road near the Lane Cove Bowling Club.  Another accident was on the slippery corner at Bridge Street and Penrose Street and during the week another accident at Linley Point.
On Friday night traffic was chaotic when an accident in the Harbour Tunnel had a flow on impact.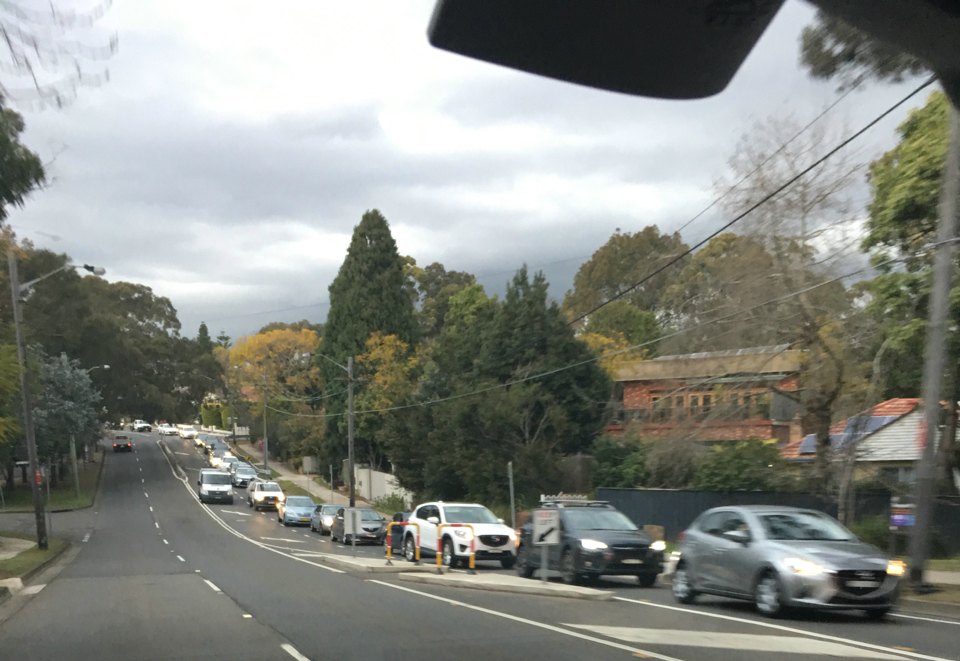 Win Win Win
Thanks to The Alcott we are giving away 2 tickets to their comedy night this week.  All you have to do is email In the Cove and tell us in 25 words or less what is funniest thing you have seen in Lane Cove.  Comp closes 12pm 10th September 2018.
Put Some Bounce in Your Step
Have you lost the bounce in your step? Need some motivation to make it through to the end of the year? Dr Sarah from @chiropracticcentral and Wendy Middleton from @a_cut_above_nutrition and Annlone Dalhoff from Joyhearts are presenting a workshop that you might like.
Beverages and fabulous goodie bags provided on arrival! The night will begin with a 1 hr workshop focussing on how to; Eat Well to Energise by Wendy Middleton from A Cut Above Nutrition, Move Well to Vitalise by Dr Sarah Macneil from Chiropractic Central, and Think Well to Realise by Annlone Dalhoff from Joy Hearts. Proceeding this will be our Break Out Sessions; your choice of a nutritional demo, individual spinal & posture checks or a mindset revelation session! Get ready to take your health to the next level and feel ready and energised to charge through the rest of the year! So grab some pals and come along and BE ENERGISED
To buy tickets please visit; https://haveyoulostthebounceinyourstep.eventbrite.com.au
---
Do you have a local issue you would like help with? ITC is here to help just email us at [email protected]
ITC Business Community Supporters support ITC by advertising in our Lane Cove Business Directory.  Please support the local businesses that advertise in our business directory.  The ITC team is now one full time person and two local mums part time – we want to work with more locals.