You might wonder what do Ryan Reynolds and Bob Hawke have in common? Certainly not looks, but they are both among the growing number of celebrities who are heavily investing their brand and money, into alcohol companies. George Clooney and Jen Hawkins are winning awards with Tequila, while actors Dan Aykroyd and Sam Neill, are going back to basics with Vodka and wine.
ITC thought we'd check with our local drinks expert – Ben Leckie, Owner and Manager of Porter's Liquor Northwood to see if we can get some of these "celebrity drinks" here in Lane Cove. Here's Ben's celebrity picks, all available at Porter's Northwood – sure makes for a great conversation starter at your next gathering!
Aviation Gin
Hollywood heart-throb and all round nice guy, Ryan Reynolds owns Aviation Gin, handcrafted and distilled in Portland, Oregon. Aviation Gin is distilled using a proprietary maceration process that produces a pure medley of botanical flavour (incl cardamom, coriander, French lavender, anise seed, sarsaparilla, juniper, and two kinds of orange peel.) Do yourself a favour and watch this hilarious "promo" clip with Sir Richard Branson! Limited stock at Porters – $80
Crystal Head Vodka
Created by actor & comedian, Dan Aykroyd, Crystal Head Vodka uses the highest quality peaches and cream corn which is distilled four times into a neutral grain spirit and blended with pristine water from Newfoundland,  Canada. The liquid is then filtered seven times, of which three are through layers of semi precious crystals known as Herkimer diamonds! Crystal Head contains no additives. Nothing is added to enhance or mask the taste.  Available now at Porters – $220 (1.75L bottle)
Hawke's Lager
Synonymous with drinking a schooner or three, it was only a matter of time before former Prime Minister Bob Hawke got into the brewing game! While lending his face and name to the brand, Bob is foregoing all financial benefit from Hawke's Brewing Co., and passing it on as donations to Landcare Australia to help support rural communities. Hawke's Lager and Pale Ale available at Porters – $25 per 6 pack
Two Paddocks Pinot Noir
New Zealand raised actor, Sam Neill is the owner and proprietor of Two Paddocks Wines, boasting four vineyards across the Central Otago region, and is obsessed with Pinot Noir and Riesling. They have been in business since 1993 and, as farmers at heart, the family also grows saffron, lavender and orchards on their vineyard properties. In stock at Porters – Two Paddocks Pinot Noir $70, Picnic Pinot Noir $40
We hope you enjoy a little slice of Hollywood right here in Lane Cove for your next social gathering!
PS – Although not in quite the same league when it comes to celebrity status, Ben Leckie is trying his best as a small investor in The West Winds Gin Company from WA (Range of speciality gins, and Pre-mixed Gin and Tonic cans also available at Porters).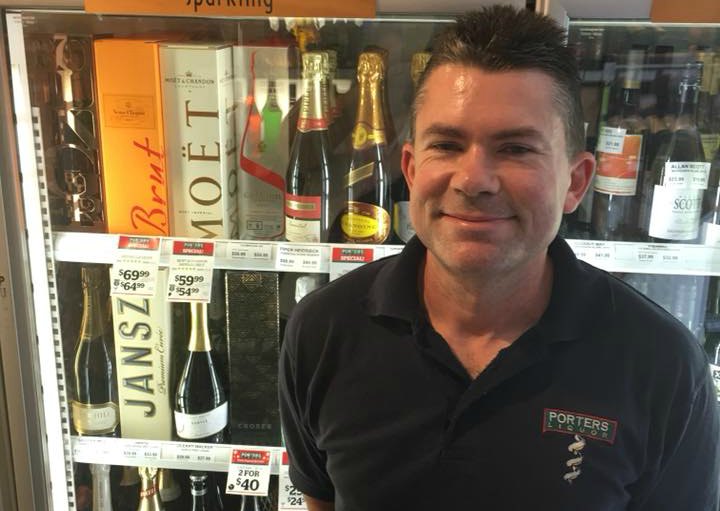 In the Cove is supported by some brilliant sponsors (without their support we could not undertake the community and charity work we do!!). Porters Northwood is a gold sponsor and they would love you to pop in and say hi to them. #itcgoldsponsor.
Porters Northwood are located in the Northwood shops
---
Do you have a local issue you would like help with? ITC is here to help just email us at [email protected]