Here you go, another in our Local Area Spotlight series. This time it is the busy intersection that we call Northwood Shops, though others may call this area Longueville or even just plain Lane Cove.
These businesses are on River Road, Northwood Road and Kenneth Street.
Jack and Co Northwood might be inside the BP on Northwood Road, but it isn't your average service station. As you walk in, you'll be greeted with a smile and the aromas of freshly ground coffee and just-baked bread and pastries! They have a great range of delicious sandwiches and salads and everything is made on site all day, every day. They also stock a great range of gourmet meats and cheeses, prepared meals and fancy pants ice creams, desserts and drinks too.
Jack & Co plays an active role in the community through their 20c Tuesday campaign. Next time you pop in, say hi to Jo, Jordan and the team – they love a high 5 too!
Address: 7-9 Northwood Road, Northwood NSW 2066
Phone: (02) 9418 6019
Website: Jack & Co
Facebook: Jack & Co Northwood
Caltex Service Station and Mechanic
The mechanic at Northwood Caltex does drop-in pink slip inspections.
Established in 1992, Trendsetter Travel & Cruise are small but successful, with a mission to do the best by their clients. Adrienne Witteman is the Managing Director of the company.
When Trendsetter Travel was established in April 1992, we had no guaranteed clients. As a completely new business, we knew the only way to survive and succeed was to make each travel experience count. We believed that happy customers would come back… and they did… they told their friends and business colleagues. So here we are still, loving every minute of what we do!

Address: 3 Northwood Road, Northwood/Longueville NSW 2066
Phone: 02 9428 5900
Website: Trendsetter Travel & Cruise
Facebook: Trendsetter Travel & Cruise
Porter's Liquor in Northwood are part of a group of independently owned and operated liquor retailers across NSW.

The local owners have operated the business for 36 years. They offer friendly service, experienced staff and great specials. They are a generous sponsor of local sporting groups and charities.
Porter's Liquor have free delivery to the local area and a party service which includes glasses, tubs and ice.  If you are having a party it is the one stop shop.  They will advise on the best wines, beers and champagne for your party .

Porter's Liquor Wine Rating System
All of Porters promoted wines have been appraised by the Porter's Liquor Tasting Panel which is made up of staff, wine judges, wine suppliers and external consultants. Wines that are given a rating in the 86-90 range can be awarded the Porter's Preferred badge in recognition of their quality at a value for money price point. All wines scoring over 90 points automatically earn a Porter's Preferred badge. Look out for wines bearing this symbol to help you choose a great value wine that comes highly recommended by
our experts.
Address: 1 Northwood Road, Northwood/Longueville NSW 2066
Phone: 02 9427 1337
Website: Porter's Liquor Northwood
Facebook: Porter's Liquor Northwood
Standen Estate Agents
Standen Estate Agents are located behind Porters, on Kenneth Street. They "strive to be Australia's leading real estate network with a service that's second to none".
Lane Cove Tennis Club
The Lane Cove Tennis Club has five synthetic grass courts and a two-storey clubhouse. It is located in Central Park on Kenneth Street, next to the Longueville Sporting Club.
Yogabowl offers:
"Do-able Yoga for real people like you. No matter what your shape, size, age, condition, Yoga experience, injuries – even if you're pregnant – everyone is welcomed into this non-threatening environment."
Yogabowl used to operate from the Longueville Sporting Club, but in October 2016, they moved next door into the Lane Cove Tennis Club. There are so many benefits to the new venue. It is a dedicated, welcoming space, surrounded by windows to allow natural light and airflow.  You will enjoy the beautiful new space as much as Yogabowl teachers are loving it.
They offer classes and workshops in Hatha, Dynamic Hatha, Vinyasa, Restorative Yoga and YogaBugs (kids Yoga). Private sessions also welcome.
Yogabowl's FIRST CLASS FREE offer is a great way for newcomers to try it out without obligation.
Address: Lane Cove Tennis Club, Central Park, Kenneth Street, Longueville NSW 2066
Phone: 0411 155 165
Website: Yogabowl
Facebook: Yogabowl
Longueville Sporting Club (aka The Diddy)
The Longueville Sporting Club,  more commonly known as "The Diddy" was established in 1938. It used to be known as the Lane Cove Bowling Club. Today the greens are busy with barefoot bowls and kids running around with a footy or frisbee.
Fitness Revelation is a boutique fitness studio located within the Longueville Sporting Club. "We believe in a holistic approach to improved health and offer a safe, supportive environment where you can exercise, knowing you're getting guaranteed results."

Address: Longueville Sporting Club, Kenneth Street & River Road, Longueville NSW 2066
Phone: 02 9427 9101 or 0429 597 371
Website: Fitness Revelation
Facebook: Fitness Revelation
Speedway
Speedway Petroleum is a service station, mechanic workshop, and also offers ute and trailer rental.
Spaceworks
Spaceworks is a bespoke cabinetry design company. They are a family run business operating in Northwood and also Melbourne.
Batch by Batch
Batch by Batch is a caterer and retail food and gift shop. Their goodies are handmade and crafted in small batches.  Check out their Christmas range of hampers and goodies here.

Bespoke Catering offer "outstanding menus crafted with love and know-how. Each menu is tailored to your wants and needs. No event or venue is too small or too big. "
"We are renowned for delivering delicious food of an exceptionally high standard to impress your guests and make your event special. We also welcome all vegetarian and intolerance sensitive dining. Bespoke Catering staff are proud to work for one of the newest trend-setting catering companies in Sydney"
Address: 1/16 Northwood Road, Northwood NSW 2066
Phone: 0429 043 538
Website: Bespoke Catering
Facebook: Bespoke Catering
Riverview Animal Hospital
Open 7 days a week, Riverview Animal Hospital is one of the few vets in Sydney that "boast separate dog and cat consult rooms to ensure your furry friends are as comfortable as possible during their visit".
River Road Tennis Centre (aka Tennis World Lane Cove)
River Road Tennis Centre has "5 beautifully maintained synthetic courts, with abundant parking. A coffee shop, indoor and outdoor seating as well as a BBQ area."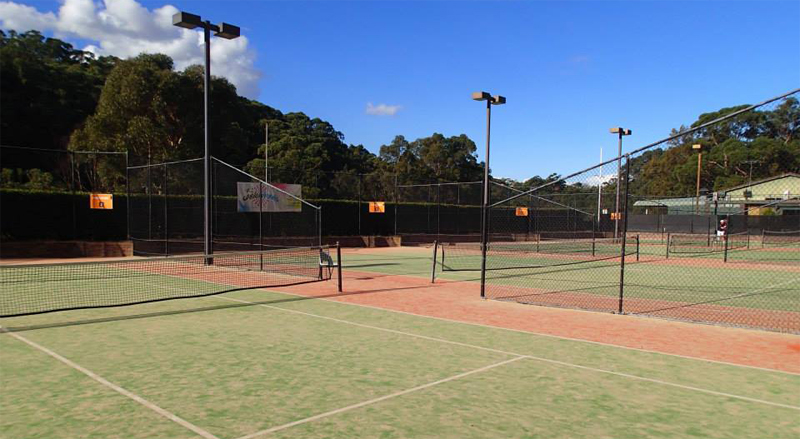 The Lane Cove Golf Club (previously called the Lane Cove Country Club) is situated on a 9 hole public golf course (with 2 alternate greens and tees) located between Lane Cove and Longueville on the lower north shore of Sydney. Set in a bush location idyllic for golf, the course offers something for players of all abilities.
Lane Cove Country Club isn't just about golf! The Club offers a unique and memorable setting for both golfing and non-golfing events. It could be as simple as a refreshing drink on the Terrace overlooking the fairways and bush, or a delicious meal, music and your special event.

The Golf Club is home to Tee 4 Two a BBQ/Cafe open from Thu-Sun.
Address: 180 River Road, Northwood NSW 2066
Phone: 02 9427 6631
Website: Lane Cove Country Club
Facebook: Lane Cove Country Club
---
Do you have a local issue you would like help with? ITC is here to help just email us at [email protected]

You can subscribe to our newsletter by filling out the form at the bottom of our homepage. Our newsletter is sent out every Wednesday Night at 7.30pm and includes details of Lane Cove Events for the next seven days or so, and articles you may have missed during the previous week.
Have you liked our Facebook page or Instagram Page – what are you waiting for?!