No matter what time of year, it's always a great feeling to lace up your runners and get outside. Between waterfront walkways and treelined parks, hill runs, bush tracks and places to coffee after running, Lane Cove has its pick of beautiful running routes.  Here are some tips for Lane Cove Runners
Hill Running
Do you like a challenge?  Our local running expert Andy Smith has put together a list of top hill runs in Lane Cove.  Find out all about some great hill runs here.
Bush Trail Running
Do you want to run along some of Lane Cove's beautiful bush runs.  Andy Smith has put together a list of bush trail runs here.
5km Running Loops
With the annual Lane Cove Fun Run approaching, Andy Smith decided that it was the ideal time to review the top short runs to do around Lane Cove that provide a bit of variety and will help to get you well prepared for the "ups and downs" of Lane Cove running! . The list is called  "the best running loops up to 5km" and for your convenience most of them are within the vicinity of the Lane Cove fun run course AND, most importantly, are within range of the Lane Cove Plaza so you can treat yourself to a well earned coffee, smoothie, juice, or meal afterwards. See the list that Andy Smith has put together here.
Group Running
North Shore Running and  Outdoor Fitness
North Shore Running has group runs that you will love.  Why not try their Free Run Club.  Their motto is  You're not too slow, you're not too unfit and you don't need to be a member!
They believe in finding the pleasurable side of running and fitness, and what better way to enjoy it than running with likeminded individuals who like to train hard, but don't take themselves too seriously. Each Saturday they run from a different cafe around Sydney's North Shore. Not only will you enjoy the best coffee and breaky in Sydney, but you will find running routes you never knew existed!  
They meet at 7am every Saturday, year round.
If you want to run with a group and also look at improving your personal best time, then joining Park Run might be the solution for you. It's a free, timed 5km, volunteer-led event that you can walk, jog, or run. People now plan their holidays around parkrun locations! Register once, print out your barcode, and that works at any parkrun around the world.  The closest parkrun to Lane Cove is the Willoughby parkrun and quite a few Lane Cove residents go every Saturday morning.  You can find out more here.
Lane Cove Fun Run
The Lane Cove Fun Run is run every year in September.  It is a great day for the serious runner and the not so serious runner.  Put it in your diary for next year (the Sunday after Fathers Day)  Our cover photo shows the fun run in action.
Tips For Preparing for a Fun Run
It can be easy to get injured if you are not prepared.  Lane Cove Physiotherapy has put together some tips to help you prepare for a fun run here.  If you do suffer an injury, the Sports Injury Clinic at Lane Cove Physiotherapy is held every Monday night, further info here.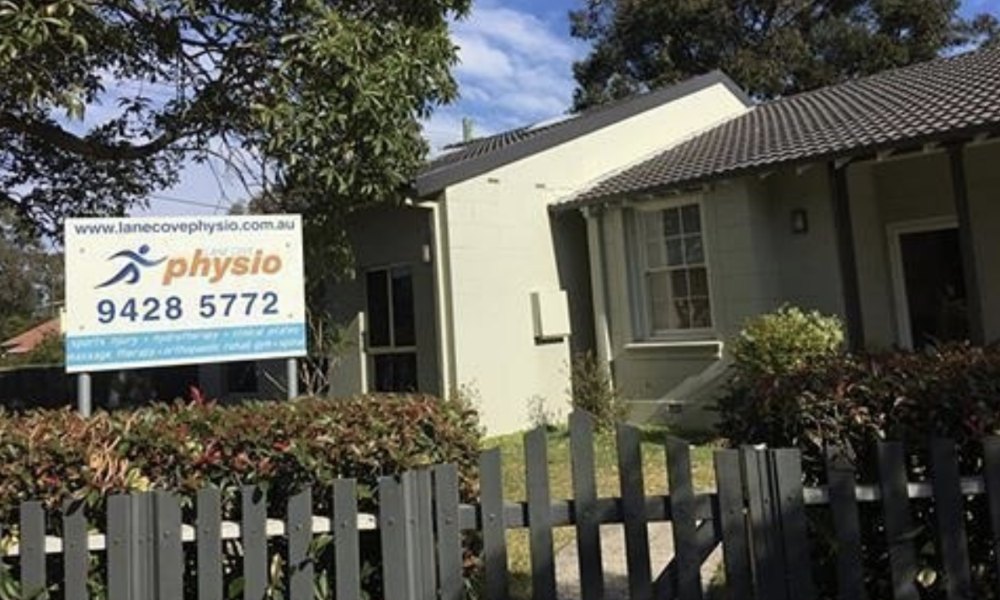 So run Lane Cove run.
Andy Smith is ITC's running expert.  Andy has been a Lane Cove local resident since the year 2000 and recently made a career change moving away from the corporate life to pursue his passion for fitness and running.  He has Master Trainer credentials and took on the role of running coach for the locally based North Shore Running and Fitness Group and Personal Trainer at  Fitness Revelation and the Sydney Performance Lab
---
Keep Up to Date
In the Cove publishes new content every day. It could be an article, an event, a job or local info. To make sure you don't miss this info sign up to our newsletter. It comes out every Wednesday Night at 7.30pm and includes a wrap up of everything posted on our Facebook site in the previous week.
---
Did you know that In the Cove has an instagram page? Yes we do and we feature pictures from our roving reporters and our ITC team that do not appear on our Facebook page. Follow us on @inthecove