Stuart Leal Art Gallery has moved and is now located in the old Adam Larissa shop in The Village Shopping Mall in Lane Cove.  He is now located at Shop 1 43 Burns Bay Road Lane Cove. You will be able to see his new gallery very easily as it is across the road from Coles Lane Cove.
Find out about other shops in The Village Shopping Mall here.
Stuart has a stunning range of contemporary Indigenous Art for sale.   He sources most of his paintings directly from the artists in the Northern Territory.  Stuart has recently added some wonderful new artwork to his range.  The artwork is stunning and worth viewing.
One of the notable additions to the Stuart Leal Gallery is Gloria Petyarre's 'big leaf' Medicine Leaves.  Gloria won the coveted Wynne Prize in 1999, and has been a finalist another four times.  Gloria has also featured in the prestigious Indigenous art competition 'Telstra National Aboriginal and Torres Strait Islander Art Award'.  Gloria's works are widely collected and commonly held in the finest Aboriginal Art Collections and Museums worldwide.  
The Bush Medicine Plant is native to Australia and grows wild in Central Australia. Bush Medicine leaves are collected put into a container and boiled with water.  The paste that is extracted is mixed with Kangaroo Fat and is used for colds and flu, headaches, backaches, stomach aches or for cuts and scratches.
Gracie Morton Pwerle is a senior Alyawarr artist, born around 1956 at Utopia in Central Australia. She is the daughter of Utopia artist Myrtle Petyarre and the sister of artists Gloria and Kathleen Petyarre. There is a rich artistic tradition that runs through Gracie's family as well as the Utopia community.
The Stuart Leal Gallery also stocks Jeannie Mills Pwerle.  Jeannie is another painter with a brilliant family pedigree.  Jeanie lives in  Utopia as a ngangker (traditional healer or doctor) providing advice, bush medicines and assistance to  her community. She also educates and encourages other women to participate in painting.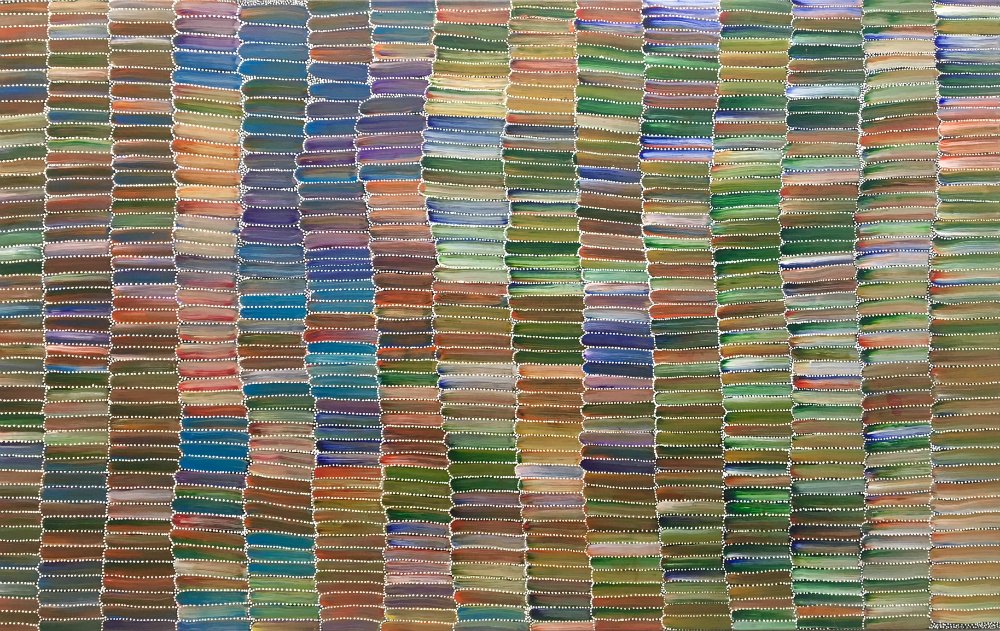 Do yourself a favour and visit the Stuart Leal Art Gallery to see the full range.
Contact Details
Address: Shop 1 43/45 Burns Bay Road  (opposite Coles and next door to Nibu Cafe)
Phone: 0414 551 956
Facebook: @stuartleal
Instagram: @stuartleal
---
Do you have a local issue you would like help with? ITC is here to help just email us at [email protected]
This is a sponsored post (but boy we adore these vibrant paintings)