Leafy Lane Cove lived up to its name with trees coming down all over Lane Cove in the last 24 hours.  In the Cove and ITC Lane Cove Chat have been inundated with photos of our soggy suburb.  More details here.
Figtree Vet Clinic had to close on Friday and will not be open until Tuesday 11th February due to flooding.
St Leonards South Re-Development
Lane Cove Council and developers have big plans for the redevelopment of the St Leonards South area (which includes parts of Greenwich and will have an impact on River Road). The plans have been heavily criticised by locals and last year the Independent Planning Commission produced a report that stated the plans would lead to overdevelopment.  You can read the background here.
This week the NSW Department of Planning Industry and Environment issued its report on Council's St Leonards South Planning Proposal. The report sets out the Department's recommended approach to developing and planning this precinct.  A Link to the report is here.
The report means that Lane Cove Council will need to make significant changes to its original plan.  The report does not specify dwelling numbers.  The recommendations are below.
Kingsford Smith Oval Changes
Recently there has been a problem with dog owners not knowing when to use Kingsford Smith Park for dog walking (or in some cases knowing that the oval is being used for sport and continuing to use the oval for dog walking).  This has resulted in the Lane Cove Council implementing a flag system.
From 2 March 2020, a new coloured-flag system will be implemented at Kingsford Smith Oval to help dog owners know when their dogs are allowed off-leash (no flag), on-leash (yellow flag) or not allowed on the oval at all (red flag).
If you would like to know when a Council sports ground or venue is booked you can access the booking calendar here.
Business Alert
The old Café 652 next door to Springbok Delights and across from Mowbray Public School has been reopened and is now called Osheare.  First reviews from roving reporters have been positive.
Is there a Catnapper operating in Lane Cove?
A few days ago ITC posted a lost CAT notice (there have been quite a few lately).
The owner contacted us to tell us the cat was found in Redfern. The owner also told us the following:
"Hello – amazing turn of events with our missing cat. I just received a call from Community Cat Carers in Redfern. They found Piper on the street in Redfern.
He didn't have a collar – they reckon he'd been stolen & had escaped. He's just a rescue feral cat, so not a special breed, but apparently people are stealing cats…sometimes for live baiting (urg!)
So, feel free to share this update and thank you for posting and everyone's kind comments.
And a massive shout out and thank you to Michael who runs this charity:
https://communitycatcarers.org.au/"
Lane Cove to Feature in a TV Commercial
On Thursday 6th Feb a Television commercial was filmed in Austin Street Lane Cove. They specifically wanted a house that was being demolished. The house they chose had been empty for years and was sold last year.
Aldi
When The Canopy is finished mid-year, Aldi will be opening in Lane Cove. This week ALDI advertised for part-time staff over 18 – perfect for Uni students.  You can view the ad here.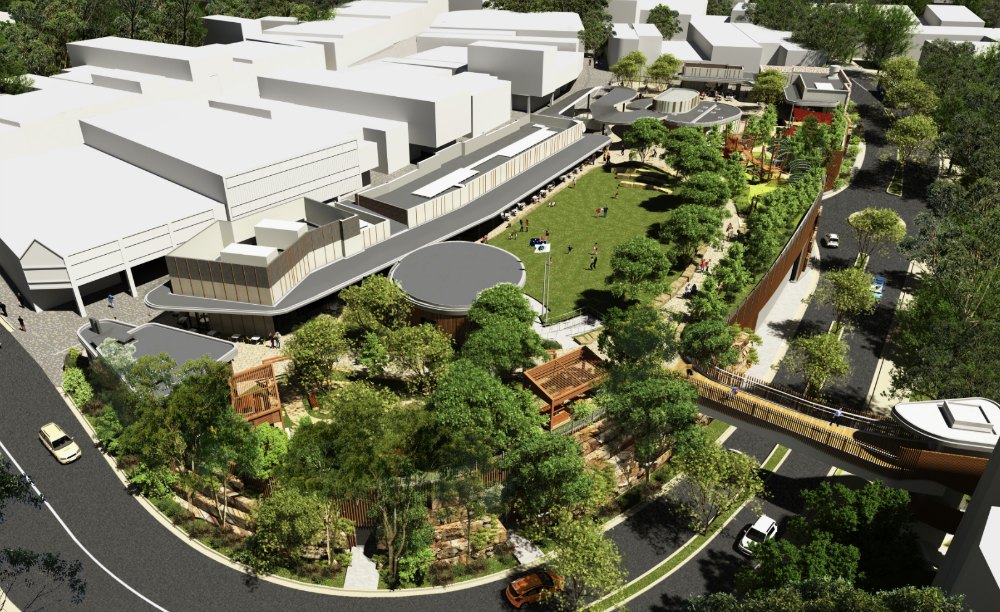 Upcoming Events
The Lane Cove Theatre Company's season of The Complete Works of William Shakespeare Abridged has started.  Further information here.
Valentine's Day
This Friday is Valentine's Day.  The BOM has forecasted wet weather all week including Friday.  Don't try and drive somewhere – eat and buy local.  Our local Valentine's Day Guide is here.
Incidents and Accidents
Pedestrian Hit
On Thursday 6th February a pedestrian sustained injuries when involved in an accident at the corner of Austin Street and Longueville Road. NSW Ambulance advised that the pedestrian sustained injuries to her legs and arms and was in a stable condition.
Retail Theft
A retail assistant has been charged with Stealing Property as a Clerk/Servant.  Police allege that the 26 year old man from Lane Cove North stole stock, valued at around $30, from a retail store in Lane Cove while working there as a retail assistant.  The alleged incidents occurred on 3 and 11 January.  The man is due to appear at Hornsby Court in March.
Car Stolen
The Ute below was stolen from Landers Road Lane Cove North.  If you saw anything, please contact the police.
This week in review is sponsored by Lane Cove Orthodontics.
We are excited to announce our local Specialist Orthodontists Dr Teriko Rex and Dr Darin Ballard have been awarded the prestigious title of the Highest Invisalign Status in NSW – Invisalign Red Diamond. This award showcases our Doctors expertise in clear aligner treatment for adults and children. Dr Rex has also accepted the position of Honorary Clinical Educator in Orthodontics for the University of Sydney and Dr Ballard continues to educate fellow Orthodontists in Australia and worldwide on the Invisalign system. We are lucky to have such expertise in our local community.  Lane Cove Orthodontics is also very generous when it comes to sponsoring local sporting groups and schools.  LCO has supported ITC since we started our website.
Be in the Know with In the Cove
To make sure you don't miss Lane Cove info sign up to our newsletter. It comes out every Wednesday Night at 7.30pm and includes a wrap up of everything posted on our Facebook site in the previous week.
Did you know that In the Cove has an instagram page? Yes we do and we feature pictures from our roving reporters and our ITC team that do not appear on our Facebook page. Follow us on @inthecove