Please see below our daily update regarding Lane Cove and other important Covid 19 news.  If you know elderly or vulnerable people in the community who do not have access to social media then please ask them to sign up to our newsletter and we will provide information to them via our newsletter. Sign Up here.
NSW Department of Health Geographical Data
The NSW Department of Health releases daily Covid 19 confirmed cases updates. In the last few weeks, the department was only releasing details of confirmed cases by Local Health District regions.
Yesterday after pressure from some media outlets, NSW Department of Health released data on the number of Covid 19 cases in each Local Government Area.  As at 25 March 2020 there were 19 confirmed Covid 19 cases in the Lane Cove Council Area.  Parts of Lane Cove North are in the Willougby City Council region and there were 13 confirmed Covid 19 cases in the WCC area.  There were 7 confirmed cases in Hunters Hill.
Today's daily update shows only the confirmed number of cases by Local Health District.  The link to access these updates is here.
There are currently 134 COVID-19 cases being treated in NSW, with 53 cases in hospital wards, 62 cases being cared for with hospital in the home, 19 cases in Intensive Care Units and, of those, 9 require ventilators at this stage.
What these figures reveal is that testing for COVID-19 is occurring at a significant rate across the state and NSW Health urges everyone to follow their advice about social distancing, personal hygiene and staying at home wherever possible.
The Village Observer
The Village Observer is a much loved Lane Cove publication.  TVO has asked In the Cove to publish the following statement.
"Sydney Community Services had made the decision to suspend The Village Observer for the foreseeable future. The April edition was almost finished but because of a change in advertising spend and not being able to guarantee distribution should a full lockdown go into place, it was decided to pull it last minute. It is hoped TVO will return once the virus passes and the economy starts to pick up again. A Facebook page has just been launched (TVO was very much dedicated to print!) – you can access it here "
In the Cove has always said if you read ITC and TVO you would have Lane Cove covered.
We will let you know when the TVO hits the streets again.
Coles Implementing New Procedures at Check Out
Coles CEO has made the following statement:
"We'll be making a few changes at our supermarket checkouts to help with social distancing. We'll be asking you to queue at the marked signs in front of the checkout, along the belted area and when you're packing. We'll also ask you to pack your own bags to minimise both handling & close contact time. When paying, we recommend card payments instead of cash, and we encourage you to use tap and go to make checking out as easy as possible."
Woolworths
Woolworths has today announced it will hire up to 20,000 new staff across the country to keep up with increased demand.
The supermarket is looking for store staff, supply chain workers, call centre operators and staff for home delivery services. You can apply here.
Lane Cove Post Office
Several people have asked ITC if the Lane Cove Post Office is still open.  It is open and Australian Post has advised as follows:
"Australia Post today reiterated it remains fully operational across Australia during government restrictions on non-essential activity.
Posties, delivery drivers and Post Offices will continue to operate.
To date, there are no confirmed cases in the Australian workforce of more than 80,000 people.
To minimise the risk of contracting or spreading coronavirus, all parcels – be it at a Post Office or at a residence – will no longer require a signature for delivery or collection. Someone will need to be present at the residence for this to occur otherwise standard delivery procedures apply.
In all cases, whether a driver or postie delivers to the door or a customer goes in to their local Post Office to collect a parcel, an Australia Post staff member will ask and record the customer's name and acknowledge delivery in our system.
The customer will still need to be present for this to occur, but contact will be minimised by either leaving the parcel at the door until the driver or postie has left the premises or left for the customer to pick up on the counter."
Lane Cove Parks and Playgrounds
Lane Cove Parks and Playgrounds remain open.  Today Chief Medical Officer Professor Murphy stated Parks are not for mingling with friends.
"So we have to have sustainable measures that every single citizen complies with every minute of the day, working from home where possible, going out only for the necessities," he said.
"Not mingling with your friends in a shopping centre or in a park. Practise social distancing, hand hygiene, cough etiquette. Every minute of the day.
"As the Prime Minister said, we have seen dramatic improvements in the practices of every day Australians."
Dentists
As we reported a few days ago in relation to local doctors, local dentists are changing their procedures. Before going to your local dentist check to see if your appointment has been rescheduled.  The email below was sent out by local dentist (and  ITC long time supporter Apple Dental)
"We care deeply about the wellbeing of our people, our patients and the community that we live in. With all the uncertainty surrounding the COVID-19 pandemic, we have been following the situation closely and are keeping abreast of government guidelines.
Due to new government-imposed restrictions, we now have to postpone all non-essential dental treatments. Unfortunately, with the situation out of our hands, we will be calling any upcoming appointments to reschedule to a time when we are in a more controlled and safe environment. 
We would like to reassure our patients that the practice operates the highest level of infection control and COVID-19 screening standards, and that we are here to help you through these unprecedented times.
Wishing all the best health to you, your family and friends, from the Apple Dental Team.If you have any questions or concerns, please reach out to our friendly team by calling (02) 9420 5050 or emailing [email protected] "
Returning Travellers
There are new rules relating to travellers returning from overseas.
Substantial numbers of returned travellers and small community outbreaks associated with travellers continue to contribute most of the significant further growth in COVID-19 cases in Australia.
In order to help drive down the number of imported cases, National Cabinet has agreed to take action to further restrict the movement of incoming travellers and to increase compliance checks on travellers who are already undertaking their mandatory self-isolation period at home.
National Cabinet agreed that:
As soon as possible, but no later than 11:59 pm Saturday 28 March 2020, all travellers arriving in Australia will be required to undertake their mandatory 14-day self-isolation at designated facilities (for example, a hotel).
Travellers will be transported directly to designated facilities after appropriate immigration, customs and enhanced health checks.
Designated facilities will be determined by the relevant state or territory government and will ordinarily be in the city of entry where the traveller has cleared immigration, but facilities in other areas may be used if required.
These requirements will be implemented under state and territory legislation and will be enforced by state and territory governments, with the support of the Australian Defence Force (ADF) and the Australian Border Force (ABF) where necessary.
The Commonwealth will provide support through the ABF and ADF for these arrangements across Australia, and that states and territories would meet the costs and determine any contributions required for travellers arriving within their jurisdictions.
Air and maritime crews will be required to continue to undertake the existing precautions they are following where they self-isolate in their accommodation if they enter Australia until their next work voyage.
NSW Police Issue Covid 19 Public Health Infringements
A Sydney massage parlour owner, three staff members and a returned traveller from the Lake Macquarie area are the first individuals and business in NSW to receive infringements following amendments to the Public Health Act.
Earlier today (Thursday 26 March 2020), officers from Sydney City Police Area Command were conducting a patrol in the Sydney CBD as part of a proactive police operation to ensure individuals and businesses were complying with all ministerial directions related to COVID-19.
As a result of these inspections, a massage parlour on Sussex Street was identified as still operating, contrary to a Public Health Order.
Officers spoke with the female owner of the business and issued her with a $5000 Penalty Infringement Notice (PIN) for failing to comply with a direction under Section 7 of the Public Health Act 2010 (NSW).
Three female staff members were also issued with $1000 PINs.
In a separate incident, last Saturday (21 March 2020), a 65-year-old woman arrived at Sydney International Airport on a flight from Bali. She was advised she was subject to a Public Health Order and was required to quarantine for a 14-day period.
After receiving information that the woman had contravened the order, officers from Lake Macquarie Police District attended her Redhead home about midday on Monday (23 March 2020) and issued her with a warning for breaching the order.
Police received further information that the woman had left her home during the morning today (Thursday 26 March 2020) and was in breach of the order.
About 1.45pm, officers returned to the woman's home and issued her with a $1000 PIN for failing to comply with a direction under Section 7 of the Public Health Act 2010 (NSW).
Minister for Police and Emergency Services, David Elliott, said the rules could not be clearer and they apply to everyone.
"No one is above the law. If you decide to ignore a direction, you will be caught, and you may very well find yourself slapped with a hefty fine," the Minister said.
"The fact that people are still not complying is the reason why we have police out in full force enforcing these directions.
"This behaviour is not only reckless and stupid, but potentially deadly."
NSW Police officers now have the additional power to issue Penalty Infringement Notices (PINs) to anyone found to be in contravention of a ministerial direction under the Public Health Act.
PINs carry on-the-spot fines of $1000 for individuals and $5000 for businesses.
The Australian Defence Force will begin local police to undertake quarantine compliance checks of those who are required to be in mandatory isolation after returning from overseas and will report to the local police whether the identified individual was at the residence.
Anyone with information about members of the community breaching Public Health Orders or otherwise contravening the Public Health Act is urged to report online to Crime Stoppers. Information is treated in strict confidence.
Statement on Schools/Early Child Care and TAFE by the National Cabinet
The following was released today by the Prime Minister.
"It is no longer business as usual for our schools, as we adapt to the impact of COVID-19.
We are now in a transition phase until the end of term as schools prepare for a new mode of operation following the school holidays.
For principals, teachers and support staff, the next few months will bring incredible challenges for our education system. We understand they need time to engage in the professional preparation and planning that is required to ensure that every child has access to education during this difficult time in a sustainable and effective manner for the rest of the 2020 school year.
Some states and territories have moved to pupil-free days already and each state and territory will come to their own transition arrangements with their workforce for the rest of this term.
While the medical advice remains that it is safe for children to go to school, to assist with the transition underway in our schools to the new mode of operation we ask that only children of workers for whom no suitable care arrangements are available at home to support their learning, physically attend school. This is vital to ensure that no parent should be forced to choose between their employment and the children's education.
We understand the need for clear, nationally consistent health and safety advice so we have asked the AHPPC to develop guidelines about how staff in schools can protect themselves, manage social distance requirements and cater for those students who are at school. This will include guidelines for staff who work with vulnerable children, particularly those who have additional needs.
For education staff who identify as high risk, vulnerable or are caring for vulnerable family members, you will be supported to work from home.
We will continue to meet with education stakeholders and unions so that we can understand the education challenges for our communities and work constructively towards solutions. That will include the National Cabinet's consideration of the measures needed for early childhood settings and TAFE."
Next National Cabinet Meeting
National Cabinet will meet again on Sunday, 29 March 2020 and consider issues including responses to address. Commercial and residential tenancies and health supply arrangements.  The Prime Minister usually holds a press conference after this meeting.  You can watch the conference live on most TV stations and online.
NSW Covid 19 Stats
Mental Health Support
If you aren't feeling yourself lately the Way2Wellness team are available to listen. Talk to a trained mental health supporter using a free and confidential wellbeing service.
For more information visit: www.way2wellness.org.au or call: 1300 120 446 to chat.
Elderly or Vulnerable People Priority Online Shopping
If you are elderly or vulnerable you can arrange for priority shopping with Woolworths. Coles is working to introduce their priority home deliveries by the end of this week.
Woolworths has introduced Priority Assistance home deliveries to help the elderly, people with disability, those with compromised immunity and those in mandatory isolation. To apply for Priority Assistance delivery, please complete the form at woolworths.com.au/priorityassistance
Coles Online has been temporarily diverted to the Coles Online Priority Service (COPS), allowing them to focus on delivering food and grocery essentials to elderly and vulnerable members of the community, including retirement and nursing homes. They will shortly announce how customers can access COPS; please check www.coles.com.au for more details.
Closest Covid 19 Testing Clinic
There is a Covid 19 Testing Clinic at Royal North Shore.
NSW Department of Health Advice on Social Distancing
Everyone should practise social distancing, as it reduces the potential for transmission.
Social distancing is an effective measure to reduce the potential for transmission, but it is recognised that it cannot be practised in all situations.
While practising social distancing, people can travel to work,including on public transport. For non-essential activities outside the workplace or attendance at schools, universities and childcare – social distancing includes:
avoiding places where it is difficult to keep the appropriate distance away from others
avoiding small gatherings in enclosed spaces, for example, family celebrations
attempting to keep a distance of 1.5 metres between themselves and other people where possible, for example when they are out and about in public place.
avoiding shaking hands, hugging, or kissing other people
avoiding visiting vulnerable people, such as those in aged care facilities or hospitals, infants, or people with compromised immune systems due to illness or medical treatment.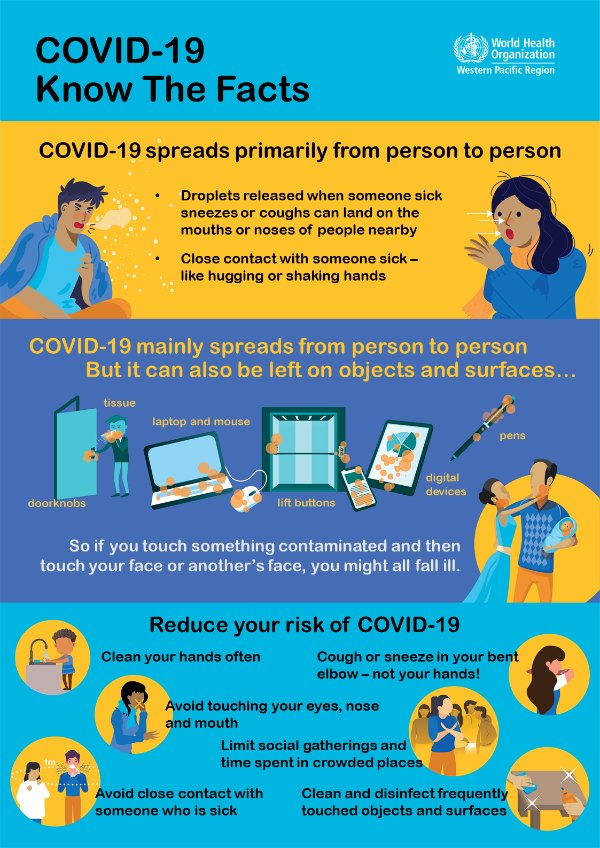 Something to Hopefully Make Your Smile
These are tough times for everyone and ITC hopes this makes you smile.  Mr Doggy ITC is a golden retriever.  You would think that this would mean he would be interested in retrieving things.  Check out the video below.
One of our most loved features on ITC is Dog of the Day – These pictures were usually taken when ITC was out and about in Lane Cove. So now with social distancing and self-isolation Dog of the Day is not going to work. However, you can post your dog photos of you AT HOME playing with your dog on this facebook link. We will post a different picture each day or you can post on to Instagram and tag #itcdogoftheday or email us your pictures at [email protected] 
Give us your dog's name, breed and back story.
We will move to Cat of the Day soon.
Keep Up to Date With In the Cove
To make sure you don't miss Lane Cove info sign up to our newsletter. It comes out every Wednesday Night at 7.30 pm and includes a wrap up of everything posted on our Facebook site in the previous week.
Did you know that In the Cove has an instagram page? Yes, we do and we feature pictures from our roving reporters and our ITC team that do not appear on our Facebook page. Follow us on @inthecove