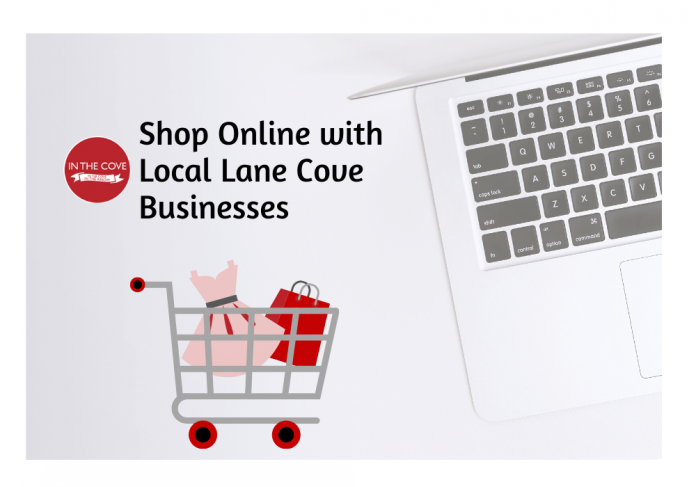 In the Cove has always been a passionate supporter of buying local and supporting local.  You should see ITC's credit card, jam-packed with local purchases (probably more than Mr ITC would like).
If you are working and in a position to support local businesses they would love it.
Our local independent businesses are mainly owned by Lane Cove locals and they employ locals.  If we don't support them now we will have a ghost town and a vibrant Lane Cove is a good Lane Cove
It's hard being a small local business at any time but it is tougher now. Our local businesses are adapting and many of then are offering online ordering. If you need a gift for a birthday or to cheer someone up here is how to order online or give someone a gift certificate to use later.
If local a Lane Cove business does not have an online store, there's always the option of calling them and ordering via phone.
The number one rule is Stay Home – if you need some items that are not "essential" then order online.
Here are local businesses you can shop with online or email and they will deliver.
---
Food and Groceries
Select & Collect now available The Source Bulk Foods!
You can now do your shopping from home and collect your purchase from our store. Simply register to receive our weekly Product List by email and start shopping. All you have to do is fill in the Product List, email it back to us, we will pack it and you just collect it. Easy!
How to SELECT & COLLECT.
* Register to receive our Product List every Tuesday.- https://mailchi.mp/thesourcebu…/select-and-collect-lane-cove
* Complete the Product List and email it back to us.
* Pay on collection.
* Place your order by 7am, pick up after 1pm.*
* Place your order after 7am, pick up the next day.*
*Please note that occasionally during periods of high demand this may not be possible.

---
Clothing and Giftware
Adam Larissa has closed their physical store in The Village Shopping Centre, however, they will still be trading online and offering free shipping on all orders over $100.
Website: adamlarissa.com.au
Phone: (02) 9427 6291
---
Suzie from @bellacove is a local legend. She works with local breast cancer patients to help find undergarments for them. She helps local mums and teenagers when they are going through that awkward first bra fitting. She hopes that during these tough times she can help you out with bras, sleepwear and gifts.
You can do this all online at https://bellacovelingerie.com.au/. She offers free delivery to anyone in Lane Cove.
Website: bellacovelingerie.com.au
Phone: 02 9418 6776
---
⁠Gazman has closed its store in Lane Cove.  Many of you who have shopped at Gazman Lane Cove will know that Frank, the local store manager, is a top guy and will be missed, but we are sure he will be back when it is safe to re-open stores.
Their online store is always open for business – so you can shop us 24/7 from the comfort of your own home.
Gazman's mission is to offer you the same great shopping experience ⁠online as you receive in-store. If you're unsure about sizing, would like more information on a style, can't find an item or just need a helping hand finishing your order – contact us!⁠ A friendly Customer Service Team is available to assist you via Phone, Email, Instagram & Facebook, Monday-Friday from 9 am-5.30 pm.⁠ ⁠
Website: gazman.com.au
Email: Contact form
Phone: 1300 987 289 
---
New seasons fashion arrived.
Iris & Lin is a locally owned and operated store stocking a range of beautiful and unique jewellery, clothes, scarves, gifts and homewares at prices you will love. They cater to a range of tastes, styles and interests through our broad product range.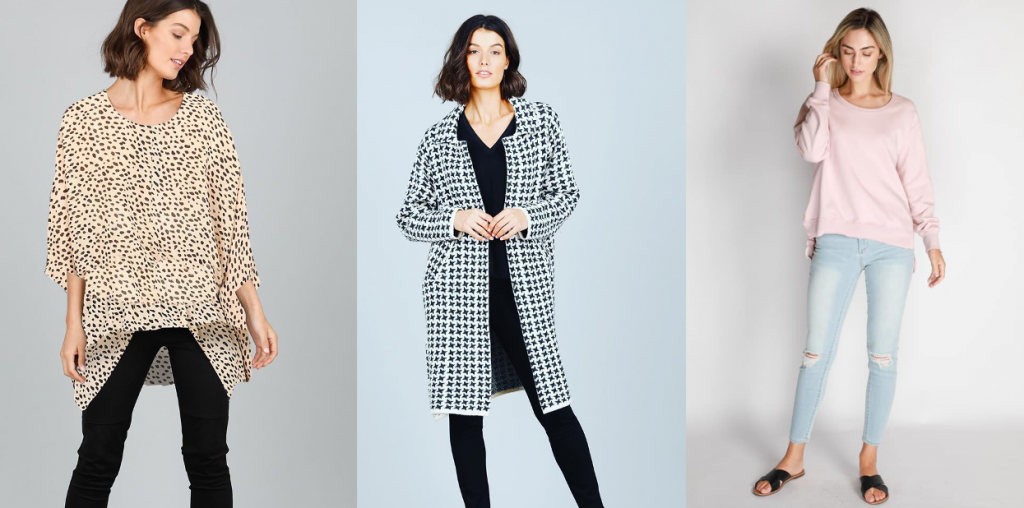 Website: irisandlin.com
Email: [email protected]
---
ZJOOSH is a unique Australian lifestyle brand lovingly created by women for women, Founded by Lane Cove local Kellie Rigney in 2012. It specialises in "the finishing touches". From its early beginnings as a fashion jewellery and accessories brand, ZJOOSH has broadened its reach to provide customers with beautiful pieces to ZJOOSH their homes as well as their wardrobes! If you are looking for Non Chocoalte Easter Gifts or Mothers Day Gifts you can order online available 24/7.
Website: zjoosh.com.au
Email: [email protected]
Phone: (02) 9170 5882
---
Found is all about sourcing beautiful statement pieces alongside everyday staples for the home, and gorgeous, unique gifts for family and friends. Phone orders available
Found is open Wed, Fri, Sat, it may change. They open around 11am.
Website: FoundGiftsandHomewares
Phone: 0411 427 670
---
Ethical, Organic, Sustainable
Welcome to the world of Be.U. Your home of natural, sustainable and organic products for face, body, home and play.
Their products are individually and thoroughly researched by our team of health professionals, so you can be confident that only the highest calibre of truly natural and health-positive products find their way into your open arms.
Be.U Natural is open Wed-Sat 9-2pm. Call 0419 997 541 to check hours.
Website: be-u.co
Email: [email protected]
Phone: 0419 997 541
---
The Fair Trade Cove is offering Free Delivery for Post Code 2066. Alternatively, you can visit their individual traders websites for Easter and Mother Day Gift.
Check out their products on Facebook, Instagram and email.
Website: instagram.com/thefairtradecove
Email: [email protected]
Instagram: @thefairtradecove
---
Books
If you're looking for something specific or would like a care package of selected books and/or games and puzzles – get in touch.
You can email or send a message on Facebook. Local delivery service available.
Email: [email protected]
Facebook: https://www.facebook.com/burnsbaybookery/
---
Wine Beer & Spirits
Porters Store is still open to customers.
Porters are more than happy to offer FREE delivery to ANYONE in the local area.
Simply place your order before 12 pm and they will deliver to your door between 2-5 pm. They have measures in place to avoid direct contact, and will simply drop items at your door and ring the bell to check you're home. Alternately you can ring ahead and  they can offer "grab and go" by delivering to your car as you pull up out front.
Website: portersliquornorthwood
Email: [email protected]
Phone: 9427 1337
---
Florists 
Surprise your loved ones with a stunning bouquet of beautiful flowers. You can order online, call 9427 8214 or visit them  at 3/23-25 Burns Bay Road Lane Cove (behind Bakers Delight)
---
As usual, Spotted Orchid has an online store and free delivery. Same day delivery if order placed before 1:00pm.
Anyone that knows Rita understands she loves to chat… finding out the reason for someone's purchase.
Just call Rita and tell her what you want and she will send you some photos.
Her aim is to offer a wide range of unique, dramatic and beautiful arrangements and bouquets from classic to contemporary, oriental to tropical, a signature of timeless sophistication with every design suited to meet your specific needs and budget.
Website: spottedorchid.com.au
Email: [email protected]
Phone: 02 9418 6770, 0413 023 403
---
While the flower markets remain open, for the time being …
COULD YOU BRIGHTEN 3 PEOPLE'S DAY?  Could you say:
"Thinking of You" to someone vulnerable, elderly, or lonely
"Thank You" to a healthcare worker or your child's teacher
"Keep Smiling" to a friend who has lost their job, or simply readjusting
"Stay Safe and Well" to a friend in social isolation.
AND RECEIVE A FEE BUNCH OF ORIENTAL LILIES FOR YOURSELF! More Information
WHAT: Order 3 arrangements to be delivered on a Monday or a Friday.  All arrangements are provided in containers – glass vases, ceramic pots, tin buckets etc so there is no additional work for recipients or carers.  And receive a free bunch of Oriental Lilies for yourself – pick up from 2 Allison Avenue. Lane Cove same day.
OPTIONS: 1) Something suitable to go on a bedside table 2) slightly larger suitable for an occasional or coffee table 3) larger arrangement suitable for a hallway or dining table.  You can choose to order a combination of options e.g.
2 arrangements x Option 3 and 1 arrangement x Option 1
3 arrangements x Option 2, or
1 x Option 1, 1 x Option 2 and 1 x Option 3
Website: floraldesignsbyannie.com.au
Email: [email protected]
Phone: 0412 667 072
---
Pet Supplies 
FREE local delivery | If you can't find something on our website, please call us on 02 9427 8729 to place an order over the phone.
Their shop remains open and they are taking great measures to ensure all surfaces and eftpos machine are constantly wiped down, hand sanitizer available and social distancing rules are in place.
They would appreciate the use of pay-wave/tap and go instead of cash where possible.
If you are feeling unwell please use their delivery service.
Website: oliverbarkley.com.au
Phone: 02 9427 8729
---
Bloomingtails are still open but have strict procedures in place to protect our people. when dropping and collecting you pets, please follow our Covid-19 protocols listed on our front door and in emails or text correspondence.  They also offer a unique, safe and reliable pet taxi service to transport your fur-baby to and from their grooming appointments and doggy daycare at Bloomingtails.
They are also offering a free drop off and pick up to pensioners  and they have dog food and treats with delivery options.
Phone: 0420 371 855
Email: [email protected]
Website: bloomingtailsgrooming.com.au
---
Furever Pets will be offering home delivery for pet products as well as drop off and pick up services for grooming. The best contact number is 0403 048 034. Please call or text to arrange a time for us to drop round.
Phone: (02) 8964 1072
Email: [email protected]
---
Beauty 
The Beautician is closed but if you do need Sothys skincare to maintain your routine, Velvet Concepts makeup, or a little pampering from Peppermint Grove, email  [email protected], and they can arrange to have products delivered to you.
---
Art and Music
Are you working from home looking at some blank walls?  Just call Stuart and he can send you pictures of the artwork you might want to buy.
If you have been thinking of buying some Indigenous Art now is the time at the @stuart_leal_gallery.   
The Gallery features artwork by the Pintupi Nine and they are now on sale – it would be a wonderful addition to your home.
Read the incredible story about the artists:

https://en.wikipedia.org/wiki/Pintupi_Nine…
https://www.bbc.com/news/magazine-30500591…
All enquiries: Stuart Leal Gallery
Ethical – Authentic – Affordable
[email protected]
Phone 0414 551 956.
https://www.instagram.com/stuart_leal_gallery/
---
Self-isolating and need some music to help keep your body moving and active? Why not upgrade your home sound system?  Len Wallis Audio also have bench top audio that will help you dance like no-one is watching. Endless products available online for delivery  
Website: lenwallisaudio.com/category/table-top-audio-systems/
Phone:(02) 9427 6755
---
Syrinx Music is a local business that has the largest selection of sheet music for flute in Australia. You can order online or over the phone.
Free standard domestic shipping on all orders *One FREE shipment per order
Website: syrinxmusic.com
Phone: (02) 9420 4499  
Email: [email protected]
---
Eyewear and Repairs
Eyes on Lane Cove delivers locally and offers a convenient for prescription glasses ordered in-store. If the patient has a current prescription, they can fit frames at home, with selected frames available. Also available at Eyes 4 You.
Phone 9418 3329 to organise.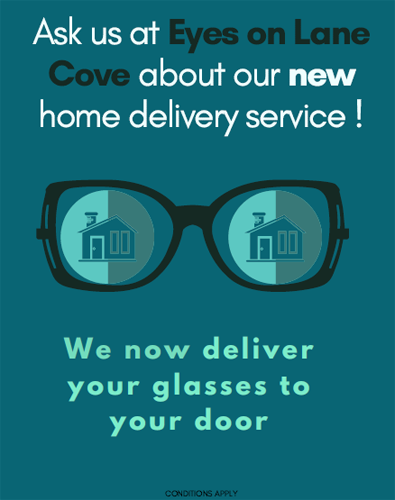 Phone: 9418 3329
Website: eyesonlanecove.com.au
---
Kids, Toys & Craft
For all the struggling homeschoolers looking for projects for your kids to do, JumpingClay Australia (owned by an art teacher who is a Lane Cove local) offers creative and educational DIY packs which keep little hands amused and put time back into your working day.
Whether your children enjoy making dinosaurs, creating their own pets, playing police officers or preparing food, all our products come with step by step instructions that promote learning through play!
and…EVERYTHING is on SALE
Website: JumpingClay Australia
---
If your child attends a dance school or is thinking of attending a dance school, they will need dance uniforms.  This can be a costly exercise, particularly if your child only decides to dance for one term or likes it so much they want to do ballet, jazz and hip hop (all with different uniforms).  Lane Cove Local Alison Bird had this exact problem when she had three girls who danced.  Alison founded balletstuff.com.au and now sells affordable dance uniforms for kids online throughout Australia and has a retail store in Lane Cove. You can read about Alison here.
Hidden at the Rosenthal Car park end of Atrium Plaza, Ballet Stuff stocks very reasonable priced dance and gym gear.  Their Best Seller Ballet Pack – which includes shoes, leotard, tights & skirt – is a really affordable way to get the entire outfit. This pack contains premium quality dancewear drastically cheaper than you will find in any retail outlet.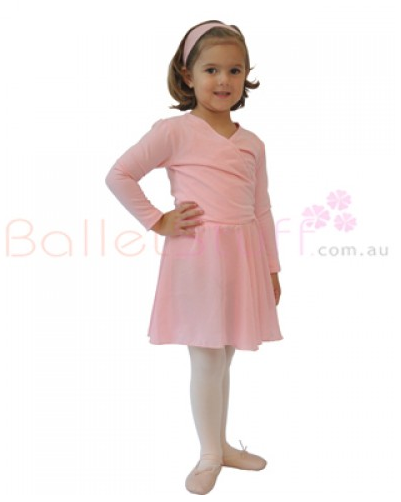 ---
Storage
Previously In the Cove has featured local entrepreneur Toni Bofinger who spotted a unique US product Mr Lid and had become the local distributor.
Lost lids & mismatched containers a thing of the past thanks to this Lane Cove based mum!
No more losing lids, no more mismatched containers, no more trying to match the right sized lid to the right sized container.
Now with us eating at home (all the time) we are probably cooking more and making up large batches of food that need to be stored.
Mr Lid to the rescue.
Mr Lidw will offer all Lane Covians free shipping with any purchase from Mr. Lid. (Inc surrounding suburbs). Code to use would be ITCFREESHIP.  Minimum Spend $20
Website: https://mrlid.com.au/ 
m: 0424 415 456
e: [email protected]
---
Keep Up to Date With In the Cove
To make sure you don't miss Lane Cove info sign up to our newsletter. It comes out every Wednesday Night at 7.30 pm and includes a wrap up of everything posted on our Facebook site in the previous week.
Did you know that In the Cove has an instagram page? Yes, we do and we feature pictures from our roving reporters and our ITC team that do not appear on our Facebook page. Follow us on @inthecove