In the Cove has always been a passionate supporter of buying local and supporting local.  You should see ITC's credit card, jam-packed with local purchases (probably more than Mr ITC would like).
If you are working and in a position to support local businesses they would love it.
Our local independent businesses are mainly owned by Lane Cove locals and they employ locals.  If we don't support them now we will have a ghost town and a vibrant Lane Cove is a good Lane Cove
It's hard being a small local business at any time but it is tougher now. Our local businesses are adapting and many of then are offering online ordering. If you need a gift for a birthday or to cheer someone up here is how to order online or give someone a gift certificate to use later.
If a Lane Cove business does not have an online store, there's always the option of calling them and ordering via phone.
The number one rule is Stay Home – if you need some items that are not "essential" then order online and click and collect (or click and clack up to you).
Here are local businesses you can shop with online, by phone or by email and they will deliver.
---
Food and Groceries
---
You can now do your shopping from home and collect your purchase from our store. Simply register to receive their weekly Product List by email and start shopping. All you have to do is fill in the Product List, email it back to them, they will pack it and you just collect it. Easy!
How to SELECT & COLLECT.
* Register to receive their Product List – here
* Complete the Product List and email it back to the Source.
* Pay on collection.
* Place your order by 7 am, pick up after 1 pm.*
* Place your order after 7 am, pick up the next day.*
*Please note that occasionally during periods of high demand this may not be possible.

---
Figtree Grocer
Figtree offer a very extensive range of fruit, vegetables, dairy products, meat products, nuts, sweets, ice cream, pasta and much more!
Family owned and operated for more than 25 years!  All you need to do is call them on 02 9420 2111 or email  [email protected]
They will pack your delivery and then all you need to do is park in their driveway and they will put your groceries in your boot and off you go. Just call them when you are in the driveway.
Trading Hours:
Monday – Wednesday 7:30 am to 6 pm
Thursday: 7:30 am to 7 pm
Friday: 7:30am to 6pm
Saturday: 7am to 5:30pm
---
Centro is a family-owned business and has successfully operated in the grocery industry since 2010. The Centro team consist of family members who worked in a number of disciplines and melded together through a shared passion to provide the general community with environmentally responsible sourced products, all at a competitive price.
You can order anything you need on their website for home delivery.  The link to their online shop is
here
.
---
IGA Lane Cove
Free same day delivery (min $30 order)

Call up 9427 2275 or text 0411209504, payments processed over the phone.
Now on Uber eats as well – click here.
---
Clothing, Giftware and Presents
---
Bec & Bell and Bec & Bell Kids
Shop via their Instagram @bec.and.bel
For Bec and  Bel Kids – DM to buy on Instagram here.
Simply comment or DM us 'SOLD' on a post or a story. We will send you a direct link to purchase through our secure website where you can pay using a credit card or afterpay.  If you have any questions, please visit our FAQ page or send us an email to [email protected]
Shop via our SHOP page
Please note that due to the high rotation of our stock, our full range can't be displayed on the website. Keep an eye on our Instagram or join our mailing list for regular updates. Do you have some new or pre-loved designer items you want to sell? Learn how you can consign today.
---
While Bella Cove is closed for retail shopping, they are still open by appointment only for maternity and post-surgery fittings. Suzie from @bellacove is a local legend, having worked for many years with breast cancer patients after surgery to correctly fit undergarments for them.
She also helps local mums and teenagers when they are going through that awkward first bra fitting. She hopes that during these tough times she can help you out with bras, sleepwear and gifts.  ITC can tell you from experience she is the best bra fitter for young girls we have ever seen.
You can do this all online at https://bellacovelingerie.com.au/. She offers free delivery to anyone in Lane Cove and surrounding suburbs, or a click and collect service where you can arrange to pick up orders at the store.
Website: bellacovelingerie.com.au
Phone: 02 9418 6776 (for phone orders and appointments)
Facebook: https://www.facebook.com/BellaCove2066
---
Welcome to the world of Be.U. Your home of natural, sustainable and organic products for face, body, home and play.
Their products are individually and thoroughly researched by our team of health professionals, so you can be confident that only the highest calibre of truly natural and health-positive products find their way into your open arms.
You can order online at their website for delivery or click and collect by appointment only.
Website: be-u.co
Email: [email protected]
Phone: 0419 997 541
---
Iris & Lin is a locally owned and operated store stocking a range of beautiful and unique jewellery, clothes, scarves, gifts and homewares at prices you will love. They cater to a range of tastes, styles and interests through their broad product range.   Check out their Instagram page and follow them as they have some beautiful items on their Instagram page.
Website: irisandlin.com
Email: [email protected]
---
We all need a bit of spoiling right now and this beautiful Pamper Pack, containing all Australian Made luxurious products, is perfect for complete relaxation.
Included in the pack;
1 x Champagne & Strawberries Candle – made with a natural blend of soy & coconut wax
1 x English Pear & Freesia Candle – made with a natural blend of soy & coconut wax
1 x 100ml Hand Sanitiser – made with 70% alcohol and Aloe Vera Gel to help stop your hands from drying out and cracking.
1 x Soothe Face Mask – Pink Clay & Mashmallow – great for soothing & balancing skin & promoting healthy skin renewal.
1 x Natural Tea Soak – Sea Salt & Botanicals Bath Salts – great for detoxify the body and improving hydration and muscle cramps
1 x Loofah Peppermint Foot Soap -amazing for

 pampering and deodorising tired feet

1 x Bliss Eye Pillow – 

provides soothing acupressure to tired facial and eye muscles
All presented in an elegant white gift box and on SALE NOW
Visit the U Light Me Up website for more details on packs available and how to purchase.
⁠Gazman has closed its store in Lane Cove.  Many of you who have shopped at Gazman Lane Cove will know that Frank, the local store manager, is a top guy and will be missed, but we are sure he will be back when it is safe to re-open stores.
Their online store is always open for business – so you can shop 24/7 from the comfort of your own home.
Gazman's mission is to offer you the same great shopping experience ⁠online as you receive in-store. If you're unsure about sizing, would like more information on a style, can't find an item or just need a helping hand finishing your order – contact here!⁠ A friendly Customer Service Team is available to assist you via Phone, Email, Instagram & Facebook, Monday-Friday from 9 am-5.30 pm.⁠ ⁠
Website: gazman.com.au
Email: Contact form
Phone: 1300 987 289 
---
ZJOOSH is a unique Australian lifestyle brand lovingly created by women for women, Founded by Lane Cove local Kellie Rigney in 2012. It specialises in "the finishing touches". From its early beginnings as a fashion jewellery and accessories brand, ZJOOSH has broadened its reach to provide customers with beautiful pieces to ZJOOSH their homes as well as their wardrobes!
Gifts you can order online are available 24/7.
Keep up to date with zjoohsy ideas on their Instagram here.
Website: zjoosh.com.au
Email: [email protected]
Phone: (02) 9170 5882
---
Found is all about sourcing beautiful statement pieces alongside everyday staples for the home, and gorgeous, unique gifts for family and friends. Phone orders available – particularly for birthday presents.
Website: FoundGiftsandHomewares
Phone:  Call Meris on 0411 731 009 or Carla on 0411 427 670
---
The Hunted Co
The Hunted Co has online shopping and click and collect… you ORDER ONLINE for click and collect at their store.  They will text you and tell you when you can pick up your order. They can gift wrap, add cards if you need, answer any DMs on sizing etc.  You can call Lou on M. 0498 222 130 for any queries
Order online here.
---
Beauty 
---
The Beautician is closed but if you do need Sothys skin care to maintain your routine, they have a special site set up to deliver straight from Sothys Australia headquarters.
Simply email [email protected] or direct message via social media, and Zena will provide you with a unique login code to access the site.
If you're after Dermalogica Clear Start for your teens, Luk Beautifood makeup, or a little pampering for the body and home from Peppermint Grove, email [email protected] and they can discuss the products in stock and arrange to have them delivered to you FREE within the local area.
---
---
Books
---
If you're looking for something specific or would like a care package of selected books and/or games and puzzles – get in touch.
Call them on 9427 4218 or email [email protected] to place an order, or if you have any questions. 🛍 Their brochure is available on their website if you need inspiration 😊
Email: [email protected]
Facebook: https://www.facebook.com/burnsbaybookery/
Website:  www.burnsbaybookery.com.au
---
Wine Beer & Spirits
---
Porters Store is still open to customers – masks must be worn, and you need to sanitise and check in via QR code on entry.
Porters are more than happy to offer FREE delivery to ANYONE in the local area for beer, wine, spirits and other non-alcoholic beverages.
Simply place your order before 12 pm and they will deliver to your door between 2-5 pm. They have measures in place to avoid direct contact, and will simply drop items at your door and ring the bell to check you're home. Alternately you can ring ahead and  they can offer "grab and go" by delivering to your car as you pull up out front. Coming soon – delivery via Uber Eats and DoorDash!
Website: https://portersliquor.shopmylocal.com.au/
Email: [email protected]
Phone: 9427 1337
---
Florists 
---
Surprise your loved ones with a stunning bouquet of beautiful flowers. You can order online, call 9427 8214 or visit them  at 3/23-25 Burns Bay Road Lane Cove (behind Bakers Delight)
---
As usual, Spotted Orchid has an online store and free delivery. Same day delivery if order placed before 1:00pm.
Anyone that knows Rita understands she loves to chat… finding out the reason for someone's purchase.
Just call Rita and tell her what you want and she will send you some photos.
Her aim is to offer a wide range of unique, dramatic and beautiful arrangements and bouquets from classic to contemporary, oriental to tropical, a signature of timeless sophistication with every design suited to meet your specific needs and budget.
Website: spottedorchid.com.au
Email: [email protected]
Phone: 02 9418 6770, 0413 023 403
---
Pet Supplies 
---
FREE local delivery | If you can't find something on our website, please call us on 02 9427 8729 to place an order over the phone.
Website: oliverbarkley.com.au
Phone: 02 9427 8729
---
They are still doing doggy day care and also have heaps of great products you can have delivered to your door – check out their Instagram account.
Phone: 0420 371 855
Email: [email protected]
Website: bloomingtailsgrooming.com.au
---
Art and Music
---
Are you working from home looking at some blank walls?  Just call Stuart and he can send you pictures of the artwork you might want to buy.
If you have been thinking of buying some Indigenous Art now is the time at the @stuart_leal_gallery.   
The Gallery features artwork by the Pintupi Nine and they are now on sale – it would be a wonderful addition to your home.
Read the incredible story about the artists:

https://en.wikipedia.org/wiki/Pintupi_Nine…
https://www.bbc.com/news/magazine-30500591…
All enquiries: Stuart Leal Gallery
Ethical – Authentic – Affordable
[email protected]
Phone 0414 551 956.
https://www.instagram.com/stuart_leal_gallery/
---
Given today's developments and latest NSW government requirements, Len Wallis Audio's store will be temporarily closed to the public from Monday, July 19th through to Friday, July 30th. To continue taking care of your needs, we have a number of ways in which you can still safely shop with us, including:
> Purchases on-line or by phone and have your purchase delivered
> Free delivery on any order
> Contactless Collect from our loading dock at Lane Cove Warehouse
If you need help with a purchase we encourage you to call us on 02 9427 6755 we will be taking calls or email us at [email protected]
We appreciate your understanding and cooperation with this matter, and like you we hope that we can return to business as normal as quickly as possible.
Website: lenwallisaudio.com/category/table-top-audio-systems/
Phone:(02) 9427 6755
---
Syrinx Music is a local business that has the largest selection of sheet music for flute in Australia. You can order online or over the phone.
Free standard domestic shipping on all orders *One FREE shipment per order
Website: syrinxmusic.com
Phone: (02) 9420 4499  
Email: [email protected]
---
Eyewear and Repairs
---
Eyes on Lane Cove delivers locally and offers a convenient for prescription glasses ordered in-store. If the patient has a current prescription, they can fit frames at home, with selected frames available. Also available at Eyes 4 You.
Phone 9418 3329 to organise.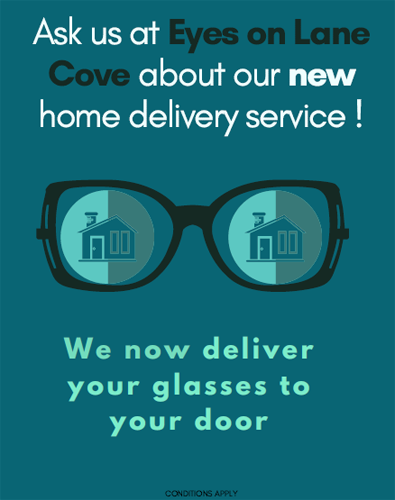 Phone: 9418 3329
Website: eyesonlanecove.com.au
---
Kids, Toys & Craft
---
For all the struggling homeschoolers looking for projects for your kids to do, JumpingClay Australia (owned by an art teacher who is a Lane Cove local) offers creative and educational DIY packs which keep little hands amused and put time back into your working day.
Whether your children enjoy making dinosaurs, creating their own pets, playing police officers or preparing food, all our products come with step by step instructions that promote learning through play!
and…EVERYTHING is on SALE
Website: JumpingClay Australia
---
If your child attends a dance school or is thinking of attending a dance school, they will need dance uniforms.  This can be a costly exercise, particularly if your child only decides to dance for one term or likes it so much they want to do ballet, jazz and hip hop (all with different uniforms).  Lane Cove Local Alison Bird had this exact problem when she had three girls who danced.  Alison founded balletstuff.com.au and now sells affordable dance uniforms for kids online throughout Australia. You can read about Alison here.
Hidden at the Rosenthal Car park end of Atrium Plaza, Ballet Stuff stocks very reasonable priced dance and gym gear.  Their Best Seller Ballet Pack – which includes shoes, leotard, tights & skirt – is a really affordable way to get the entire outfit. This pack contains premium quality dancewear drastically cheaper than you will find in any retail outlet.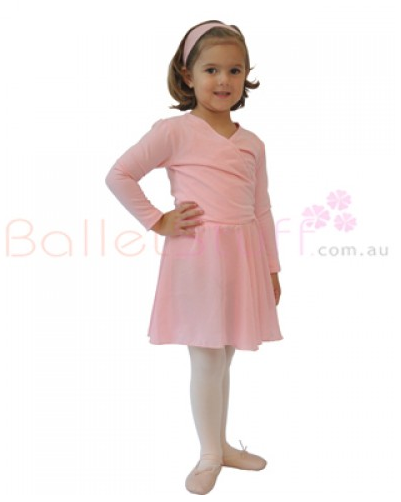 ---
Kitchen & Storage
---
Previously In the Cove has featured local entrepreneur Toni Bofinger who spotted a unique US product Mr Lid and had become the local distributor.
Lost lids & mismatched containers a thing of the past thanks to this Lane Cove based mum!
No more losing lids, no more mismatched containers, no more trying to match the right sized lid to the right sized container.
Now with us eating at home (all the time) we are probably cooking more and making up large batches of food that need to be stored.
Mr Lid to the rescue.
Mr Lidw will offer all Lane Covians free shipping with any purchase from Mr. Lid. (Inc surrounding suburbs). Code to use would be ITCFREESHIP.  Minimum Spend $20
Website: https://mrlid.com.au/ 
m: 0424 415 456
e: [email protected]
---
Bridget Kennedy – Jeweller
Handmade gold plated large sterling silver 'Palawan Pebble' drop earrings by Lane Cove artist Bridget Kennedy. Purchase online here – $375
Handmade gold plated 4 petal sterling silver 'flower' drop earrings by Lane Cove artist Bridget Kennedy. Purchase online here – $148,
Address: 53 Ridge St North Sydney, or order online
Email: [email protected]
Web: www.bridgetkennedy.com.au
Facebook: https://www.facebook.com/bridgetkennedyprojectspace/

---
All our products are lovingly handmade in India bags, typically by those whose jobs have been displaced by machine production methods in the large export houses they worked in. This gives them a crucial source of income that is otherwise not available to them. 
My dad, The Walrus, as he is fondly known, looks after the production of our bags… under the very watchful eagle eye of my beautiful mum (The Walrus Tamer)! For every bag you buy, a family overseas eats better, sleeps better and thanks you for your generosity and care.
All our bags are tough, lightweight, tough and damn good looking. They make perfect pressies and most importantly, they're all machine washable. Which makes them safe and easy to use during these trying times. Stay home, stay safe, stay sustainable!
Note – cannot deliver to a PO Box address at this time
Contact Details
Website: www.thecrazybaglady.com
Facebook: @crazyaboutourplanet
Instagram: @the_crazybaglady
Email: [email protected]
We think 
The Swag 
is the perfect gift for the person who has everything and needs nothing…
Save Money / Waste Less / Less Trips to The Shops
Eat More Nutritious & Live Healthier / Non Toxic
Reusable / Machine Washable / Proudly Lasts Years
No Plastic / Save The Earth & Our Wildlife
Ethically Made with Love in India
PLUS, A Proud Supporter of Destiny Rescue (helping children in need)
The Swag – The Gift That GIVES BACK x 12
Contact Details
Website:  theswag.com.au
Instagram: theswag.com.au
Facebook: theswag.com.au
---
Lomarra
Forall your hygiene needs, LOMARRA Botanical Cleaning sprays and Hand Sanitisers. All 100% antibacterial, plant-based and no nasties! Lots of Gift Packs available and all handmade with love right here in Lane Cove.  Read more about Lomarra here.
Website: www.lomarra.com
Facebook: @Lomarraessentials
Instagram: @Lomarraessentials
Email: [email protected]
Bring art and creativity to your loved ones with Gallery Lane Cove's wide range of gifting ideas. From handmade porcelain and glass jewellery and Christmas decorations, naturally dyed scarfs, handprinted towels, art class and workshop gift vouchers for adults and children and art packs, their gift ideas will cater for all types of creative personalities, hobbies and passions.
Gallery Lane Cove has a gift to suit everyone, and it's a lovely way to support our artists and artisans!
Find out more about the courses they offer here (a brilliant gift for anyone in your life who has said they want to attend a pottery class or an art class).
They have online art courses to keep the kids interested.
You can also buy gift vouchers online here.
Address:  164 Longueville Road NSW (opposite the Library)
Phone: 9428 4898
Website: www.gallerylanecove.com.au
Email:  [email protected]
Facebook: @gallerylanecove
Are You Looking to Buy or Sell in Lane Cove?
In The Cove is now producing a weekly Lane Cove Property Update. See our latest update here. 
If you are selling, ask your agent if they are an ITC Lane Cove Property Guide supporter.

In the Cove is on Instagram
If you would like to follow ITC's travels throughout Lane Cove and see some beautiful pictures of where we live, follow ITC on Instagram
 here.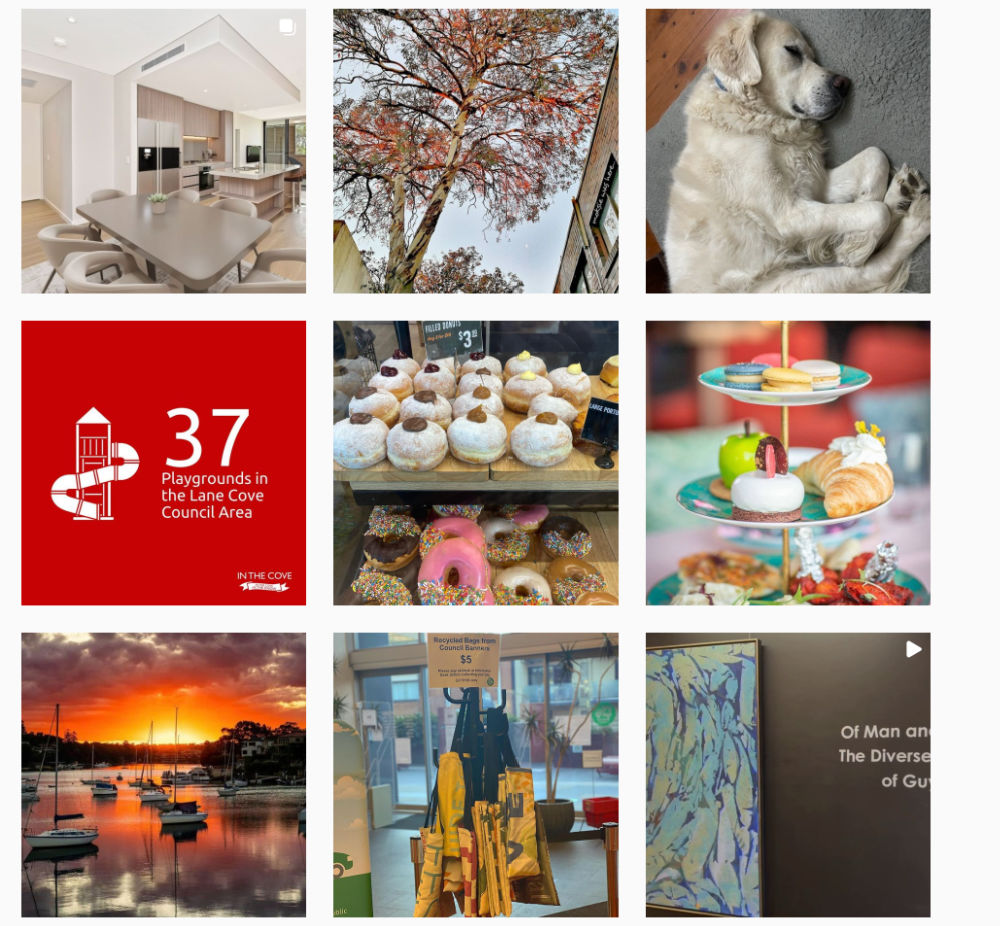 In the Cove Weekly News Blast
Have you ever heard people talking about a hot Lane Cove issue and wondered how they knew about it?  More than likely, they get our newsletter every Wednesday Night at 7.30 pm, and it has all the info that was on any of our social media platforms and more – so sign up now and never have FOMO (fear of missing out). SIGN UP HERE