Fungi are usually found after a good rain and particularly during the colder months. Over the last couple of weeks, with the heavy rain, fungi have been popping up all over Lane Cove.
What is Fungi?
Fungus, or fungi if there are a few of them, is not just mushrooms.  Fungi include mildews, moulds, yeasts and a few more.  Fungi cannot make their food. They are saprophytic and feed on rotting material. Some are found on decaying logs, and some grow in soil.
As development swept through Sydney, original native vegetation has been disturbed on in many cases cleared.  This has resulted in many native plants (including fungi) becoming locally extinct or near extinction,
The Department of Environment and Climate Change NSW and Sydney Metropolitan Catchment Management Authority is working with local government and the community to protect endangered remnants of native vegetation in Sydney and the threatened species that live in them.
Lane Cove Very Own Fungus
One of the threatened fungal species Hygrocybe lanecovensis is endangered. This red-capped species has cathedral-like buttressed gills and is found only in Lane Cove Bushland Park. Rarely are there more than eight or ten fruiting bodies per season. Sometimes the fruiting bodies may be found attached at the base. Drought conditions threaten the regular fruiting of this species.
Ray and Elma Kearney initially collected Hygrocybe lanecovensis in Lane Cove Bushland Park on 13 June 1998, and officially described by Australian mycologist Tony Young in 1999
In November 2000, the first fungal heritage site for Australia, located at Lane Cove Bushland Park (LCBP), was listed on the Register of the National Estate, under the Australian Heritage Commission Act, 1975.
If you want to read more about protecting Lane Cove's Fungi click here.
Fungi Photos
ITC Lane Cove Chat members have been posting photos of their Fungi finds.  Below are just a few.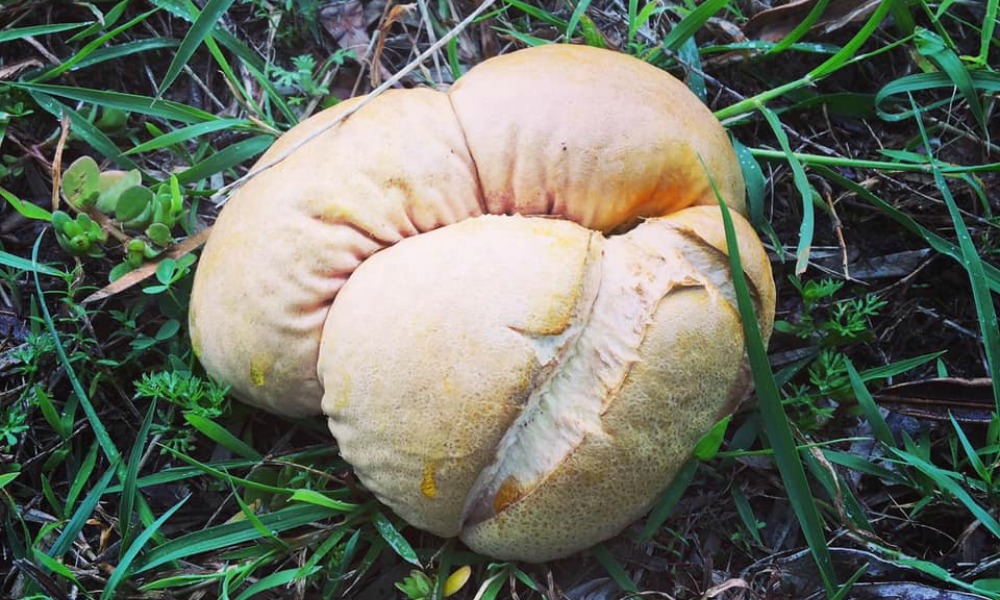 Warning
Do not ever pick fungi or eat fungi you see growing in parks, gardens and bushlands.  Eating them could lead to potentially deadly poisoning.
Be a Lane Cove Legend and Know All the Lane Cove Info
To make sure you don't miss Lane Cove info sign up to our newsletter. It comes out every Wednesday at 7.30 pm and includes a wrap up of everything posted on our Facebook site in the previous week.
Did you know that In the Cove has an Instagram page? Yes, we do, and we feature pictures from our roving reporters and our ITC team that do not appear on our Facebook page. Follow us on @inthecove