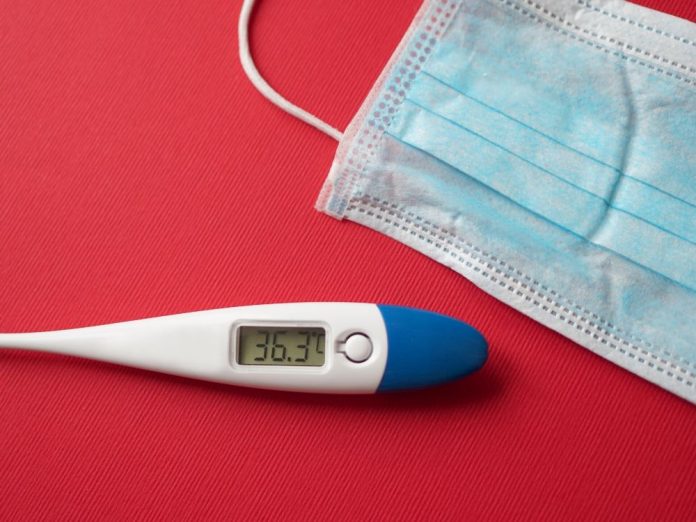 Yesterday NSW Health tested 17, 392 people for COVID19, this was a record number of people tested in one day in NSW.  In total, nearly 680,000 COVID-19 tests have now been carried out in NSW.  NSW Health is urging anyone feeling unwell – even with the mildest of symptoms such as a runny nose or scratchy throat – or have a loss of smell and taste to isolate from others and get tested.
NSW's COVID19 cases over the last few weeks are mostly from returned travellers in hotel quarantine.  Since 29 March 2020, 2,922 symptomatic travellers have been tested in hotels, with 99 (3%) found positive. Travellers are also screened at day 10 of quarantine. Since this screening began on 15 May, 8,922 returned travellers have been screened at day 10 of quarantine with 31 found positive.
NSW COVID19 Stats
| | |
| --- | --- |
| Confirmed cases (incl. interstate residents in NSW health care facilities) | 3,137 |
| Deaths (in NSW from confirmed cases) | 50 |
| Cases reported recovered | 2,770 |
| Total tests carried out | 678,618 |
There are currently 51 COVID-19 cases being treated by NSW Health, and none are in intensive care. In NSW, 2,770 people have recovered from COVID-19.
COVID19 Testing
Continued high rates of testing are essential to detect and reduce the spread of COVID-19 in the community. NSW Health urges people of all ages, including children, to undergo COVID-19 testing and isolate themselves as soon as mild symptoms of respiratory infection or fever appear.
The virus may still be circulating in the community. People with mild symptoms or those who show no obvious symptoms can unknowingly pass it to others.  NSW Health is asking anyone who has been unwell or has flu-like symptoms to seek testing via their GP or by visiting one of the COVID-19 clinics
Other respiratory illnesses such as rhinovirus are increasing for this time of year. NSW Health recommends that everyone maintains social distancing and regularly washes their hands to minimise the risk of virus transmission between people.
Where Do You Go For Testing?
A few weeks ago, ITC woke up with a sore throat and swollen glands.  I initially thought I would not get tested as swollen glands were not a usual COVID19 symptom.  Then I thought what if I do have it and I spread it.  I immediately organised a test.
I went to the WiSE Respiratory Clinic at Macquarie Park.  It is right next door to the WiSE Emergency Clinic at 11-17 Khartoum Road, Macquarie Park.  You don't need a doctor referral.
You can book online here. If you're unable to book online, you call 0412 611 948.  I phoned the number, and they booked me in and sent me an online form to fill out.  I arrived at my appointment time and was met at the car park entrance.  I was asked to park my car, put on a mask and wait in my car until the medical staff came and got me.    I waited for about five minutes, and then they came and got me.
I was led into an office where a doctor saw me (I asked the doctor if she lived in Lane Cove as she looked familiar and she did).  The doctor took my temperature and also checked my oxygen levels and my throat.  She then directed me to another room where a nurse swabbed me.  They took a swab from my throat and my two nostrils.  I can't say it was pleasant, but after a few minutes, I had forgotten about it.
I went home and self-isolated until I got my test results by text message about 36 hours later (if it was positive, I was told I would be called).  I decided to go to WiSE Respiratory Clinic as I thought it would be less crowded.  The test was free.  They are open seven days a week from 8.00 am to 5 pm.
I have had friends who have been tested at North Shore Public, and they say it is quick and easy and their tests have come back usually within 24 hours.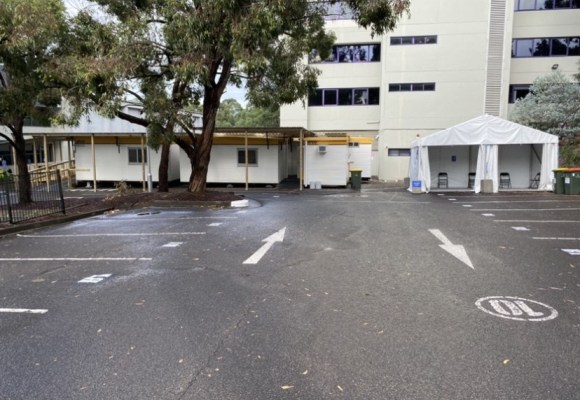 Where Can I Be Tested?
Testing is free at the 60 testing clinics run by NSW Health, and no referral from a GP is required. Results can take up to two days.
The full list of public COVID-19 clinics is available online here.  Note:  You do not need a GP referral to be tested here.
A complete list of private collection centres can be found here. A GP referral is required to be tested at private collection centres.
Should I Get a Test?
You should definitely get a test if you have any COVID19 symptoms.  It is better to be safe than sorry.
Be a Lane Cove Legend
To make sure you don't miss Lane Cove info sign up to our newsletter. It comes out every Wednesday at 7.30 pm and includes a wrap up of everything posted on our Facebook site in the previous week.
Did you know that In the Cove has an Instagram page? Yes, we do, and we feature pictures from our roving reporters and our ITC team that do not appear on our Facebook page. Follow us on @inthecove