The good news is that there have been no cases recorded of community transmission in the Lane Cove Council area since the 24 June 2020.
We are often asked about COVID19 testing. The Sydney North Health Network has put together a flyer outlining all the different options. If you do need to get tested we have details of the testing facilities in this article with recommendations from locals.
Please remember if you have any symptoms get tested and remain isolated until you receive your results.
Hit and Run Rampage
This week started with the news that two Lane Cove Cyclists (who were not cycling together) were the random victims of a hit and run driver who went on a rampage causing 8 crashes.  He was arrested at Penrith – more details here.
2020 Lane Cove Village Rotary Fair Cancelled
We are sad to report that one of Lane Cove's biggest and much-loved events The Lane Cove Village Rotary Fair has been cancelled for 2020. This is such a shame but the correct call given the COVID19 status. ITC loves the fair as we get to meet so many of our followers. It is also Lane Cove Rotary's biggest fundraiser of the year and they use those funds to help local organisations and other important causes. We can't wait to see it back in 2021.
It Doesn't Rain Then it Pours
This week Lane Cove has kept Sydney Water busy with several burst water pipes.  One leak was so bad ITC had to put a call out for the owner of a car who was parked over the leak, eyewitnesses were concerned a sinkhole was developing.  If you see a water leak, take a picture and then upload it to Snap Send Solve to report – we don't want Level 1 water restrictions and COVID19 together!!
The Canopy sprung a leak after a sprinkler head was knocked off.  This lead to the evacuation of Coles and Aldi.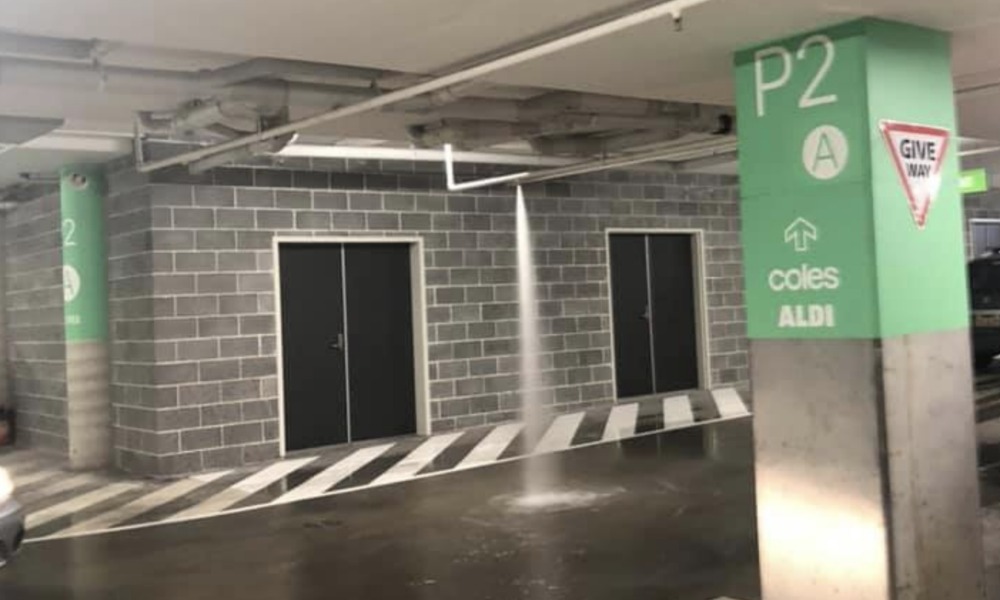 Business Alerts
Story Cafe Renovating
Don't panic Story Cafe has not closed.  They have relocated to the old Snowberry Store (across from McGraths) while they renovate.
330fit
A new boutique gym has opened on Mowbray Road Lane Cove North. Specialised programs provided. Deborah Nelson, Personal Trainer is the sole proprietor of 330FIT, internationally accredited. She offers Personal Training programs, HIIT, Functional Fitness, Yoga, 12-week Fitness and Lifestyle challenge.  Details here.
New Owner Furever Pets
Meet Shoko, the new owner of Furever Pets Grooming (soon to be renamed to The Well Groomed)! She is with Alicia, the previous owner of the shop. They are doing a handover this week and will have the shop closed for renovations next week and will reopen on the 3 August 2020.
Shoko has lived in Lane Cove since 2015 with her husband and almost 3-year-old daughter.  Shoko is a professional dog groomer/grooming instructor with 19 years of experience both Japan and Australia.
Alicia is off to the country to focus on her boarding business. More news to come..
Crime Report
Stranger Danger
Now that school is back for Term 3 it is a good idea to have a talk with your kids about stranger danger. This week we were contacted by a concerned parent whose child was approached in Lane Cove Plaza by a stranger. They have reported this matter to the police and police are investigating.
Mailbox Theft
Mailbox theft is happening again in Lane Cove.  Unit blocks on Burns Bay Road were targetted this week.  Here are some tips on how to stop mailbox theft.
This week in review is sponsored by Sydney Speech Clinic. People are often surprised to find out that a large part of the role of many speech pathologists is to support reading and spelling skills.
Speech pathologists have specialist knowledge in the field of oral (spoken) language development and associated disorders. They aim to identify underlying oral language difficulties, provide intervention tailored to the individual child and to support the generalisation of skills from oral to written language.   Find out more about what a speech pathologist does here.
Sydney Speech Clinic is pleased to welcome a new team member (pictured below).  Elizabeth brings extensive speech pathology experience both as a therapist in clinical practice and also as a clinical educator to students. Welcome Elizabeth.
If you have concerns about your child's speech, language or literacy skills contact Sydney Speech Clinic on (02) 8404 0715 or make an enquiry here.    Sydney Speech Clinic is located at 1 Pottery Lane (Little Street Car Park building) in purpose-built premises.
Cover Photo
Our cover photo was snapped by one of our roving reporters on bin night in Riverview.  Good to see the owners put the bins out in the correct order.  If you see a great photo or a know an interesting local or have a story please contact us at [email protected]
In the Cove Local News – Get in Every Wednesday!!
To make sure you don't miss Lane Cove info sign up to our newsletter. It comes out every Wednesday at 7.30 pm and includes a wrap up of everything posted on our Facebook site in the previous week.
Did you know that In the Cove has an Instagram page? Yes, we do, and we feature pictures from our roving reporters and our ITC team that do not appear on our Facebook page. Follow us on @inthecove