Sir Ken Robinson is a global leader in education reform. His view is dance should have the same status in schools as math, science and language. It may even help test scores.
Dance does form part of some school's PDHPE programmes, but only a few schools offer it at HSC level. That is why local dance schools are important to a community.  This is where girls and boys can try out all forms of dance and meet lifelong friends. It is also a place where parents can meet other parents. As a new mum in Lane Cove (years ago), I met mums who are now valued friends through the dance community.  Miss ITC attended the Lane Cove Dance Academy (which at that stage was owned by one of ITC platinum sponsors Rebecca Mitchell from Raine & Horne).
Here is a rundown on dance schools located in the Lane Cove Council Area.
---
Lane Cove Dance Academy
Lane Cove Dance Academy offers dance classes for students 3 years old and upwards (boys and girls), in Cecchetti classical ballet, jazz, hip-hop, tap, acrobatics and contemporary dance.
Our aim is to offer each student professional tuition in dance.
Dance teaches self-discipline, creativity, poise, grace, expression, correct posture and spontaneity. It improves confidence and builds self-esteem. Dance is an excellent character builder and benefits each and every child either as a recreational hobby or as a step towards a career in dance.
Dance is inclusive. Dance training also teaches students that diligent work pays off.  If they continue to put effort into their classwork, they will literally see results in the mirror. It's a concrete way for children to see that observing their actions and listening to guidance from teachers, combined with hard work, leads to positive results.
We believe it is so important the students learn the love of dance in a safe and caring environment.
We have four beautiful dance studios, all with fully sprung floors, barres, mirrors and air-conditioning. We are situated in the heart of Lane Cove, conveniently located for shopping, coffee and parental errands during lessons. The new canopy development is right next to our studios.
The school is run by principals Jane Moran and Dianne Pokorny.
---
Dance Sensation
Dance Sensation is a dance community that has grown for over 20 years with studios in Lane Cove, Ermington and Lindfield East. Enjoy fun classes with teachers who will encourage and challenge you. Styles include Funky Jazz/Hip Hop, Ballet, Pointe, Contemporary/Lyrical, Tap, Acrodance, Boys Breakdance/Hip Hop, Twinkle Dance and Musical Theatre.
Dance Sensation is a strong supporter of age appropriate choreography and music. Dance Sensation offers a space to build encouraging friendships and to learn life skills together at whatever age – from toddlers twirling in Twinkle Dance all the way up to adults leaping their way through the wide range of adult classes on offer!
Dance Sensation offers affordable classes with great term discounts for families and students attending multiple classes.

Address: Holy Trinity Hall, 46 Beaconsfield Rd, Chatswood.
Mobile: 0417 044 510
Facebook Page: Dance Sensation
Instagram: Dance Sensation
Website: http://dancesensation.com.au/
ITC Business Community Supporter:   https://inthecove.com.au/business-directory/dance-sensation/
---
Burns Bay Dance Studios
At Burns Bay Dance Studios, their teaching team consists of many talented and professional teachers. These teachers aim to pass on their knowledge and talent and provide a fun, learning and creative environment through the art form of dance.
Burns Bay Dance Studios provides a professional, fun filled atmosphere for students who may wish to learn the creative skills of dance or merely for the purpose of fitness. Here at Burns Bay we also provide classes for students who want to take dance a little more seriously and maybe one day, aspire to dance or teach professionally. Whatever your dance requirements may be, you're in safe hands!
BBDS offers classes in Ballet, Jazz, Hip Hop, Boys Only – Hip Hop, Tap, Contemporary, Solo and Group Eisteddfods, RAD Ballet Exams for ages 2 years to Adults. Private coaching available on request.
Address: Suite 6/47a Penrose St, Lane Cove West 2066 (the old inflow yoga premises).  Easy parking behind the studio.
Mobile: 0402 779 330
Facebook Page: facebook.com/BurnsBayDanceStudios
Instagram: @burnsbaydance
Website: http://burnsbaydancestudios.com.au
ITC Business Community Supporter:   https://inthecove.com.au/business-directory/burns-bay-dance-studios/
---
Red Shoes Dance
At Red Shoes Dance their aim is to excite, encourage and enrich each child – nurturing their individual qualities while fostering confidence and developing a sense of community. For over 30 years they have had the privilege of helping to extend the creativity of countless young dancers at our Lane Cove studio.
Red Shoes Dance is specially tailored for 3 to 5-year-olds, with Angelina Ballerina Academy classes. This will take your little one on a magical journey into dance, following the adventures of the world famous ballerina mouse! Designed by internationally recognised teachers and child development experts, these delightful classes incorporate dancing, singing, pretend play and creative movement.
They also offer classes in RAD Classical Ballet, Jazz, Tap and Contemporary for all levels – from tiny tots to teens, from beginner to advanced.
Address: 2 Osborne Place, Lane Cove NSW 2066
Mobile: 0408 486 818
Facebook Page: Red Shoes Dance
Instagram: Red Shoes Dance
Website: Red Shoes Dance
ITC Business Community Supporter:   https://inthecove.com.au/business-directory/red-shoes-dance/
---
Imagination Dance is a nurturing, joyful dance school for ages 20months+.
Through inclusive and engaging lessons, students learn dance technique and terminology with different props, songs, themes and activities.
We believe in instilling a love of dance from a young age and fostering that foundation for life.
Our older classes work on performance items for the local Lane Cove Fair and end of year concert.
Mummy + Me
Imagination Ballet
Ballet/Jazz Combo
Musical Theatre
Performance Classes
Lane Cove  –  Mosman  –  Naremburn  –  Gladesville  –  Glebe
*Free after school pick up from LCWPS for all afternoon classes.
Mondays:
9:40am: Ballet/Jazz 3-5yrs
10:20am: Mummy + Me 2-3yrs
Tuesdays:
3:30pm: Imagination Ballet 3-5yrs
4:15pm: Ballet/Jazz 5-7yr
Wednesdays: 
4pm: Ballet/Jazz 5-7yrs
4:45pm: Ballet/Jazz 8-12yrs
5:30pm: Musical Theatre 5-12yrs
Fridays:  
9:30am: Mummy + Me 2-3yrs
10:15am: Ballet/Jazz 3-5yr
Saturdays:
9:30am: Mummy + Me  2-3yrs
10:15am: Imagination Ballet 3-5yrs
11am: Ballet/Jazz 5-7yrs
---
---
Dance Uniforms and Costumes
If your child attends a dance school or is thinking of attending a dance school, they will need dance uniforms.  This can be a costly exercise, particularly if your child only decides to dance for one term or likes it so much they want to do ballet, jazz and hip hop (all with different uniforms).  Lane Cove Local Alison Bird had this exact problem when she had three girls who danced.  Alison founded balletstuff.com.au and now sells affordable dance uniforms for kids online throughout Australia and has a retail store in Lane Cove. You can read about Alison here.
Hidden at the Rosenthal Car park end of Atrium Plaza, Ballet Stuff stocks very reasonable priced dance and gym gear.  Their Best Seller Ballet Pack – which includes shoes, leotard, tights & skirt – is a really affordable way to get the entire outfit. This pack contains premium quality dancewear drastically cheaper than you will find in any retail outlet.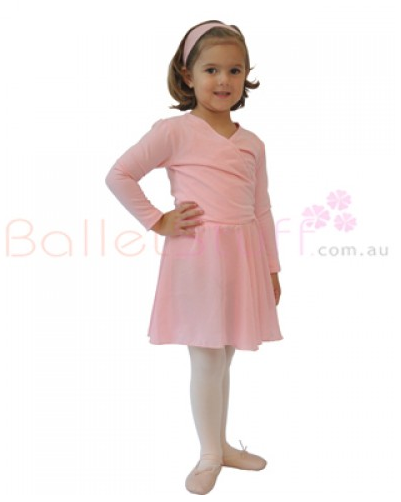 ---
Dance Can Take You Around the World
Chayan Blandon-Duran is 17 years old and has the world at his feet. He is now studying at the prestigious Palucca Schule of Dance in Dresden Germany on a Full Scholarship. Not bad for a boy who started his dance journey in Lane Cove when he was just 3 years old. Read more here.
Adult Classes
Some of the schools offer adult classes and you can relive your glory days.  Dance shoes and gear are available at www.balletstuff.com.au.
---
Local News At Your Fingertips
In the Cove is run by locals. It is the only online hyperlocal news and media business based in Lane Cove.  We provide local free news – we do not have a paywall and will never have a paywall.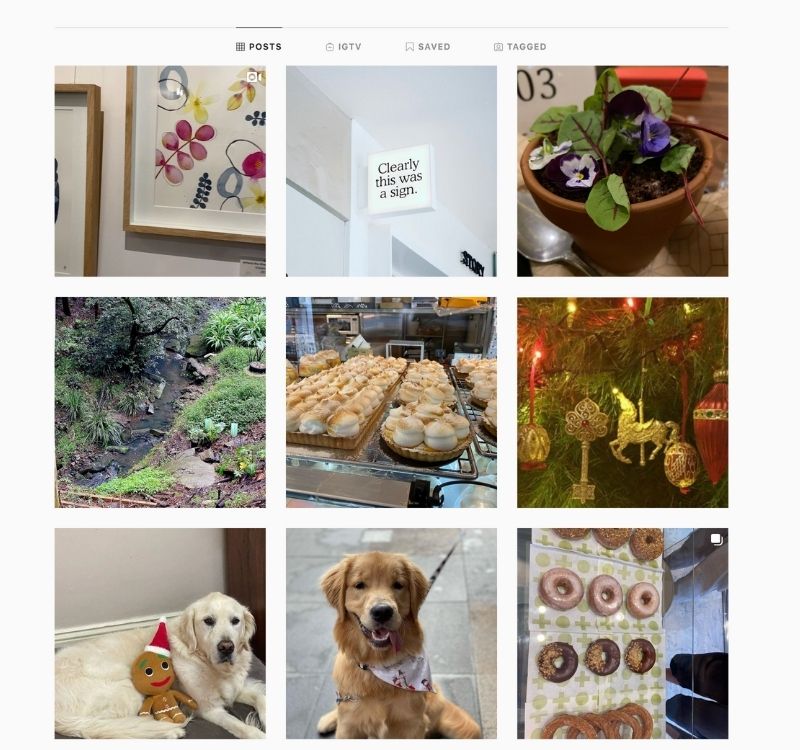 ITC Business Community Supporters support ITC by advertising in our Lane Cove Business Directory.