Sick of doing the same thing?  Ready to do some new and different things in 2021?  Here are ten local things to do in Lane Cove in 2021.  This list focusses mainly on "adult activities" (and we don't mean behind closed door stuff).  We also have some ideas of fun things to do in Lane Cove for families.
Be A Tourist in Your Own Backyard
Get to know Lane Cove.  Be a tourist in 2066 and visit local points of interest, historical sites, Carisbrook Historic House, Gallery Lane Cove + Creative Studio, Lane Cove Library and get active discovering all the bush walks and parks around Lane Cove. Learn about Lane Cove's cultural and natural diversity. Show your kids that where they live is far more than the Lane Cove Plaza and The Canopy.
Carisbrook Historic House – We have put together a day out for the family that includes, history, ice cream and a play in a park with play equipment for all ages.
Carisbrook Historic House on Burns Bay Road is living history. You can tour the house which shows you and your family what life was like in the 1880s. It is history recreated before your eyes. Each month they have an open house weekend. They will also be serving tea and coffee and cakes in the stunning courtyard. After you have finished touring the house, stop at Centro Store (just down the road), pick up some ice creams and then take the kids to play in Hughes Park. Now that is a weekend idea for you.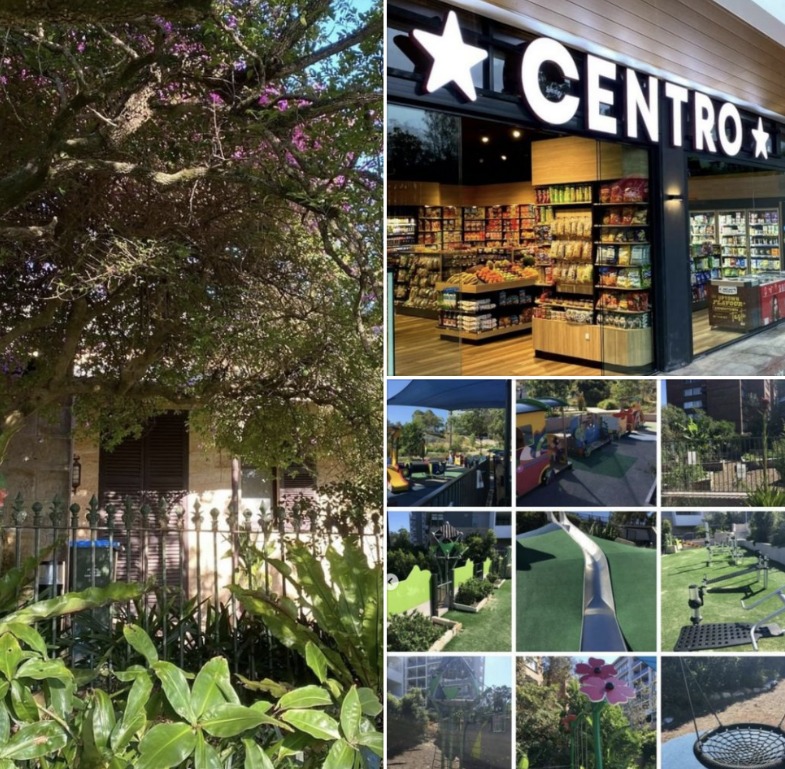 Enrol in an Art Class or Workshop
Gallery Lane Cove + Creative Studios is located in the building directly across from the Lane Cove Library.  Melbourne might have the Paris End of Collins Street, but Lane Cove has the Cultural Precinct in Longueville Road (Gallery Lane Cove + Creative Studios,  Lane Cove Library and the Living and Learning Centre all located on Longueville Road).
Gallery Lane Cove provides the whole community with opportunities to attend art workshops and term classes in printmaking (including screen printing), sewing, jewellery making, knitting, life drawing, painting and pottery.  ITC is especially excited about going to pottery/ceramic classes (ITC became obsessed with pottery after watching the Great British Pottery Throwdown – like MasterChef for potters).
If you would like to know the courses coming up and be notified when there is a new course Email Gallery Lane Cove and put 2021 Workshops in the subject line.  They will then get back to you and let you know what is coming up.  Find out more here.
You can also attend any of their exhibitions for FREE (yes FREE).  Current exhibitions include local Paul Bennett – you can hear Paul Bennett on our podcast here.
See Some Live Theatre in 2066
The Lane Cove Theatre Company's next production is Steel Magnolias. Find out more here
Be  Part of a Band – No Musical Experience Required
The Lane Cove Concert Band will again run beginner instrumental programs for adults with little or no musical experience in 2021.
Many participants in the program have subsequently found their way into one of their adult bands and continue to make music an enjoyable and rewarding part of their lives.
They will be looking to start a new adult beginner ensemble in 2021, which will most likely start in July.
You do not need to have any musical experience to join the adult beginner ensemble; they will assist you with finding a tutor and hold weekly rehearsals where you will learn the basics and other members of the beginner group. If you used to play and would like to pick your instrument up again, or if you would like to learn a new instrument, you are more than welcome to join the Lane Cove Concert Band.
Lane Cove Concert Band also has a limited number of concert band instruments available to hire to participants in the program, e.g. flutes, clarinets, trumpets, trombones, euphoniums and bassoons. The cost of hire is very reasonable at $150 per year. External hire rates apply for those not participating in one of their ensembles.
Contact the Lane Cove Concert Band if you would like to make an enquiry about the current programme or to be added to the mailing list for any future adult beginner programmes, they may run.
Dance Dance Dance
There are many dance classes in Lane Cove, and they feature adult and kids classes.  Why not join a dance group, meet some like-minded people and have fun while you exercise?
Sir Ken Robinson is a global leader in education reform. His view is dance should have the same status in schools as math, science and language. It may even help test scores.
Dance does form part of some school's PDHPE programmes, but only a few schools offer it at HSC level. That is why local dance schools are important to a community.  This is where girls and boys can try out all forms of dance and meet lifelong friends. It is also a place where parents can meet other parents. As a new mum in Lane Cove (years ago), I met mums who are now valued friends through the dance community.  Miss ITC attended the Lane Cove Dance Academy (which at that stage was owned by one of ITC platinum sponsors Rebecca Mitchell from Raine & Horne).
Here is a rundown on dance schools located in the Lane Cove Council Area with details on the dance schools that offer adult classes like hip hop or jazz.
Grow An Edible Garden for your Neighbours to Enjoy
Start a verge garden and meet your neighbours.  Get some inspiration from the Sydney Edible Garden Trail.
Support Local Authors
Burns Bay Bookery is amazing at supporting local authors.  Why not buy a book written by a local author?  Here are a few ideas for adults and kids.
Kids
Danger Versus The Ranger 
Goodnight Gloworm
Tweens
She's Building a Robot
The Greatfulness Guide 
Adults
Poetry
Get into Tennis
Lane Cove is so lucky to have so many outdoor tennis courts.  There are tennis courts in nearly every Lane Cove Suburb.  Don't worry if you don't know anyone else who plays tennis; the tennis clubs will help find you a partner to play with.  Find out more here.
Get Into Bouldering
9 Degrees Boulder Gym Lane Cove is open in the Lane Cove West Business Park. You might be forgiven for thinking you're in New York, instead of Lane Cove.  The fit-out is a large industrial warehouse with high ceilings, huge fans, white walls, colourful handholds (pink, greens, bright yellow and even a striking violet looking colour).  Find out more here.
Get Running
Our resident running expert Andy Smith from North Shore Running and Outdoor Fitness has put together some bush trail runs, hill runs, and stair climbs and they are all LOCAL.
Top 10 Stair Runs in Lane Cove
Top 10 hills to run in Lane Cove
Top 8 trail runs for more details
As a bonus, Andy has also put together some local bike-riding routes for you.  More details here
If your Easter resolution was to be fitter, check our guide to Health and Wellness in Lane Cove here.
Help In the Cove Grow
In the Cove wants to employ local people, we want to bring even more news to you, and we need your help. Become an In The Cove member, and we have a little gift for you (our very own reusable masks sourced from a Lane Cove business). To find out how to help here and how to get your reusable mask, hurry as stocks are limited. 
Local News At Your Fingertips
In the Cove is run by locals. It is the only online hyperlocal news and media business based in Lane Cove.  We provide local free news – we do not have a paywall and will never have a paywall.