Welcome to our Lane Cove Business Round-Up for Summer 2020/2021.  This article tells you about new businesses, renovations, refurbishments, and businesses who support ITC by becoming part of our Local Business Directory.
Is Harris Farm Coming to Lane Cove?
Harris Farm Markets has not confirmed or denied they are coming to the old Coles stores on Burns Bay Road Lane Cove.  But they have sought, tenders for the design and construct of a Harris Farm Store in Lane Cove.  This is a positive step, we will keep you updated.
Opened
Rain Bridalwear has opened in Lane Cove (you should see what they have done to the old Smart Bargains store on Longueville Road). Love is in the air. You probably know it's good luck for it to rain on your wedding day. That is why the store is called Rain Bridalwear.  By the Way, it rained on ITC's wedding day, and ITC and Mr ITC are still together!!
Sunset Diner
Sunset Diner has opened in The Canopy.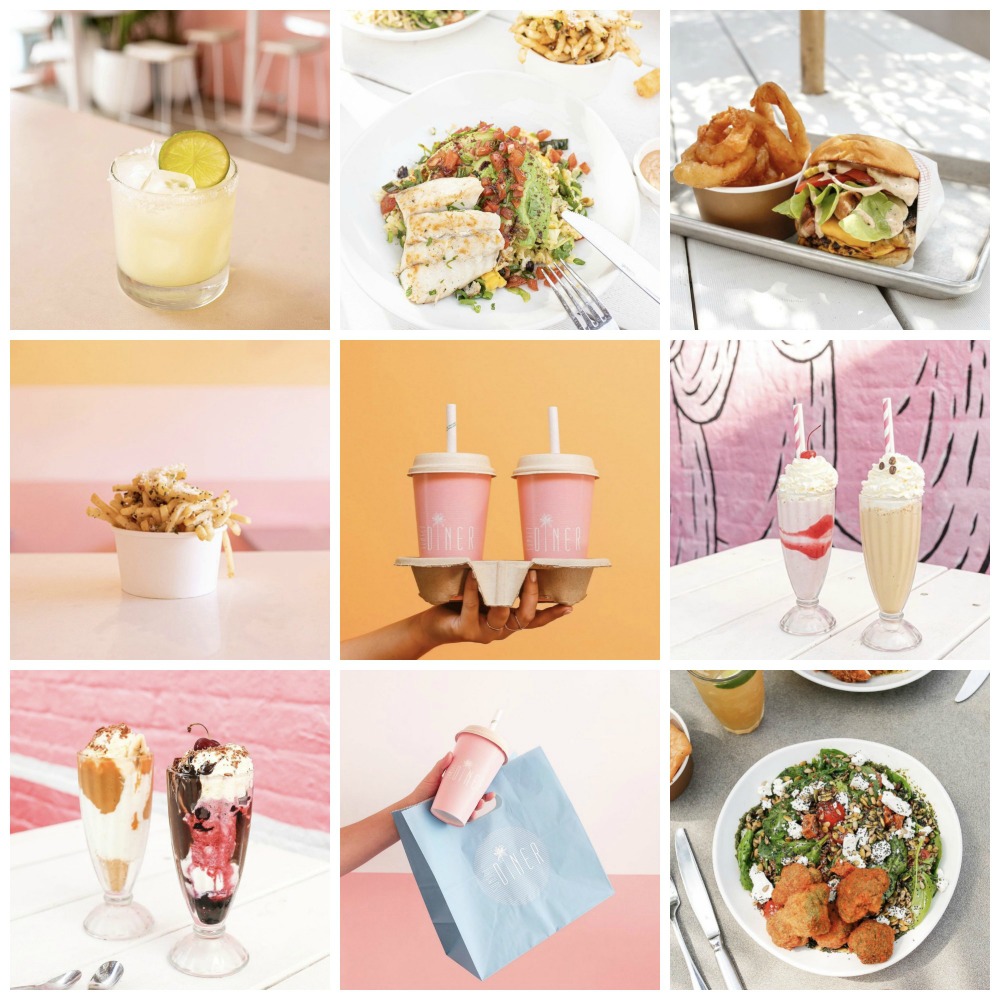 Woolworths Metro
The Woolworths Metro has opened at the "Ampol" service station on the corner of Penrose Street and Burns Bay Road Lane Cove West.  Caltex is in the process of rebranding all its sites back to AMPOL.   Everything old is new again.
Photo Credits Thomas Shanahan
Acre Artarmon
In the Cove is all about shopping local, eating local and being local. However, sometimes you have to leave Lane Cove and go the short distance to Artarmon (or as we like to call it Lane Cove East) to visit HomeHQ Artarmon.
Home HQ has 25 stores in the centre and includes home decor, furniture and personal technology. The big news is that when you're at Home HQ, you will now be able to visit Acre Artarmon – a farm food inspired cafe, bakery, bar, restaurant and event space.  Read more here.
Lead Tennis Academy
Lead Tennis Academy now conducts the Longueville Tennis Club's coaching programs. They are available to players of all ages and standards including youth programs, ladies clinics and private tennis lessons.
Hayden Grayson: Tel: 0470 476 481 
Grasshopper Soccer
Grasshopper Soccer has started a soccer coaching clinic at Burns Bay Reserve for kids aged 2 – 12.  For details go to www.grasshoppersoccer.com.au
New Owners
2065 Cafe in Greenwich has new owners and they would love you to pop in and say hello.  They are located near My Display Gallery.
Closed
Running Bare has closed, and a new Pizza shop will open in its place.
The following message was posted on the Meeting House Kindergarten Facebook Page.
"Goodbye from Meeting House Kindergarten!
Today our beautiful little community Kindergarten closes its doors for the last time.
We have enjoyed every minute of the last 30 (or so) years working in the Lane Cove Community.
We would also like to send our thanks and gratitude to all past and present, staff, families and children and wish them all the very best xxxxx"
Maruya Japenese Restaurant
A roving reporter posted the picture below on Lane Cove Chat by ITC. The Landlord has taken possession of the Maruya Lane Cove business premises. Since Lane Cove Coles relocated foot traffic along Burns Bay Road has declined. There has also been the opening of quite a few new restaurants in Lane Cove and the impact of COVID19 on the restaurant industry. A vibrant lane cove is a good lane cove so please spread your love (and business around). If you are in a position to undertake some discretionary spending, please support our local businesses.
Closing
Adam Larissa
Adam Larissa has been in Lane Cove for a long time.  They currently have a closing down sale on.  Read More About Adam Larissa here.
Renovations
Foogoo
Foogoo Restaurant has undergone extensive renovations during the Christmas Period.
Businesses We Just Found Out About
Beads. Happy. Me
We love a local entrepreneur and a 13-year-old has started making jewellery.  Any orders in the Lane Cove area will be delivered free! The earrings make great presents for teens!
The Instagram account is @beads.happy.me
Alex's passion for travel and designing great holidays is also her life's work.  Even in these uncertain times our desire to travel has not diminished and now more than ever she is excited to be in this industry as we start to explore our own backyard and it's many amazing locations.
Her expertise in weekends away is keeping Alex busy, organising anniversary trips for couples, girls' weekends away, family weekend getaways, family reunions, book club getaways and golfing trips, or just needing to escape for a night on your own, ensuring everyone has a wonderful experience.
She is a Virtuoso member and also a CLIA accredited member, for those of you who love to cruise.  Please feel free to contact Alex be it for a get away for yourself or a gift for that hard to buy for friend.  Alex will ensure your trip is hassle free from the moment you start planning to your arrival back home, ensuring that it is tailor made for you, no matter your budget or travel style.
Website: www.mtatravel.com.au/alexb
Mobile:  0413 309 793
Facebook: @Alexbtravel
Email:  [email protected]
The Cool Kidz
THE COOL KIDZ pick up children from their designated location and ensure that they are properly secured and transported to their destination.
A a convenient, affordable alternative for busy parents. Your child(ren) will think they have their own personal chauffer. Their kid-friendly staff are certified, trained, and understand the need to have peace of mind knowing your child is safe and in good hands.
They work with you to design a package based on your child's transportation needs.
Need more information, email  [email protected] so they can provide you with a quote.
Instagram: @info.thecoolkidz
Facebook: @info.thecoolkidz
Go To Window Cleaning 
We recently found out about a local who is in the window washing business. We had them over to get a quote, and Max, who owns the business was delightful and accommodating. We can't wait to get our windows cleaned. Lane Cove Chat by ITC members are always asking for window cleaning recommendations – so try out Lane Cove local Max Dawes and Go2 Window cleaning Details here 
He also does rooves and paths!!!
Fix Pest Control
We are constantly being asked about local pest control companies. A roving reporter told us about a pest control company that now calls Lane Cove home. You can check them out here www.fixpestcontrol.com.au
Lane Cove Serviced Offices
Lane Cove Serviced Offices offer bespoke furnished executive spaces and meeting rooms suitable for all professionals. Situated in a prime location within minutes of superb transport in Lane Cove's centre, community and corporates meet through convenience.
Located in Village Shopping Centre, opposite the old Coles location.   More details
here
.
Kim and Eve
Kim & Eve is a new online lifestyle, homewares, and gift store that celebrates local and handcrafted things.
This online store is the brainchild of two local mums, and friends, Kim and Evie, who held a joint passion to create a beautiful online platform that celebrates and promotes talented local artisans and designers from Australia and New Zealand, championing the shop local movement.
Kim & Eve is proving that there is such an array of local talent that choosing to shop local need not compromise choice, style or quality. Kim and Evie also share a strong belief in supporting local business, so have carefully selected beautiful, timeless products from lovely local suppliers. Head to their website to find the perfect gift for anybody.
Website: www.kimandeve.com.au
Instagram: @kimandeve.home
Facebook:  https://m.facebook.com/home.kimandeve/
Artbar 35
Art Bar 35 specialises in small prints and framed mini sets. Two friends based in Lane Cove combined their love of photography, design, woodwork, and Leaning Art's casual elegance to create this small print shop making a big mark.
WEBSITE
Pinterest: @artbar)35

Reviewed Workouts
A Lane Cove Mum & Business Partner have launched a website to help you 'find your next online workout more easily.'
Founded by two 'regular' mums/women doing, reviewing and sharing the workouts we like on our website www.reviewedworkouts.com.
The idea for this site came about during Covid-19 lockdown when the gyms shut down, and they started searching online for workouts at home and found YouTube and Instagram exploding with fabulous free workouts.
However, they found the explosion of free online workouts overwhelming and problematic, for example:
They would spend too long choosing a workout (we are both Libran so suffer choice anxiety!!)
They would  be partway into a workout and discover:
they were missing equipment
It was too basic (or advanced)
Or, the American instructor would say "okay, now I am picking up my 10-pound dumbbell" and I mean, who can do maths and convert to kilograms while puffing through a workout?
Reviewed workouts are so excited to finally share their site with people like the founders; regular, time-poor, mums and women.  They want to cut out the overwhelm often presented in YouTube searches and on Instagram, and save people time searching for their next workout. Their site is set up so people can easily search frothier next workout by tag such as how much time they have for a workout, or by style of workout like dumbbell, HIIT, yoga, full body, upper body, and so on.
The site is free to use; there is no catch or snag. We hope to eventually earn an income through advertisements and sponsorship on our site, emails, and in our socials.
Instagram:@reviewedworkouts
Facebook: @reviewedworkouts

Reopened
Late last year La Provence was closed due to flooding but hey are now open again.  We have all had a tough 2020, but La Provence has had it really tough.  Just weeks after buying the business, the business was closed due to flooding in February 2020, it was working under COVID19 restrictions, and then flooding again in late 2020.  Please support them.
Australia Post
The Lane Cove Post Office is now open on Saturday mornings.
Relocated
Iris & Lin
Iris & Lin have relocated to the store between Two Brothers and Fourth Fish in the Lane Cove Plaza (it has been vacant for ages after the Quartet Display Home office moved out). Iris & Lin used to be on Longueville Road near the Flight Centre. They sell giftware, homewares, clothes, jewellery and accessories.
Spaceworks
Spaceworks has vacated its Northwood premises and moved to Crows Nest.  They are one of the last tenants to move out of the shops acquired by Pathways Longueville.  An aged care facility will be built on the site.  Read More Here.
The Code
The Code
has re-opened at 95A Longueville Road Lane Cove (upstairs) next door to Commonwealth Bank. They have two entrances, Front; the previously big blue door on Longueville Road, Back; driveway behind Garcon in the Canopy (just look for the big banner).
They have implemented a personalised approach to strength training by conducting semi-private sessions, which means you will be training with no more than 6 people per session. This provides an individual touch and allows their educated and experienced trainers to focus on everyone's technique and safety.
They have created an inviting, non-judgemental and supportive atmosphere where everyone from the very beginner to advanced will feel welcomed and part of their community.
Cellarbrations
Cellarbrations has closed and will reopen once the old Coles site on Burns Bay Road is refurbished.
Locals In the News
Well done to local business Shojo.  They were featured in the national news this week after successfully getting their product stocked at Woolworths stores.  It all started in Lane Cove.  You can read the article here and find out more about SHOJO here.
Businesses For Sale
Are you interested in running a cafe located in a prime position in Lane Cove?  Details here.
Perhaps you would like to operate a coffee shop in Lane Cove Market Square? Details here
Lane Cove Business Directory
The following businesses are now listed in our Local Business Directory.
Our advertisers have provided information provided below.
Bec and Bel is a brand-new start-up, bringing designer fashion consignment to Sydney and everywhere within Australia.
Bec and Bel was formed by two local Lower North Shore mums, Rebeca and Belinda, both who have a keen eye for detail, fashion and all things nice in life. With the advent of COVID-19, our lives and careers took a sudden halt, so we decided to try something new. Our mission was simple. Provide sustainable, affordable designer fashion to women everywhere, keeping a local vibe and a strong sense of community. This is our tribe and would love for you to be part of it. Online, or in-store, we aim to offer unparalleled customer service, quality and unique items for you, our beautiful customers.
It is estimated that the Australian woman spends in average $250,000 on clothes throughout their lives, and sadly most of these items will never be worn! At Bec & Bel, we believe that beautiful, quality designer items should be used and enjoyed to their fullest extent, and not sitting at the back of your wardrobe when they could bring so much enjoyment to someone else.

What is Consignment and why you should consign with us?
Consignment is a business arrangement in which a business (Bec & Bel) agrees to pay a seller (you) for merchandise (clothes, shoes & accessories) after the item sells. We love consignment because it gives new life to your much-loved designer items reducing the impact the luxury industry has on the environment. At Bec & Bel's, we love Sustainable and Circular Fashion.
We make it easy for you. Simply bring in-store or send your items by post to us for appraisal and we will do the rest for you. We make it super easy and hassle-free!
You earn more $$ – You earn up to 60% of your items' selling price. We cover all the selling and marketing costs, including professional photography, copywriting, editing, shipping etc.
100% Money-Back Guarantee of Authenticity – This provides our customers with the confidence to purchase knowing that our trained professionals have authenticated every item available for sale on our website, social media and in our store.
What do I need to do? 
Get in touch – Schedule an appointment to visit us in-store by completing the form below, or complete our consignment form and send us a picture of the items you want to consign with us. Our buyers will provide you with an estimate for your pieces based on condition, desirability, and market rate.
Send – Once we have selected which items we can sell, send us your items by courier or registered post or drop them at our store.
Authenticate – Once we receive your items, they will be carefully authenticated in person by our buying team. We also submit certain pieces to our third-party authentication partner, Entrupy. Read more about our Authentication process here.
Sell – We photograph, style, market & sell your items through our distribution channels, including our main store at Lane Cove in Sydney, website, Facebook & Instagram. We will also cover the shipment costs if we sell your item online.
Get paid – You earn up to 60% of the selling price of your items. Read our Consignment rates. You can choose to be paid by direct deposit, or you can spend your money with us and receive a 15% discount on any purchase.
Opening hours
Tuesday to Saturday from 10 am to .4 pm.
Sunday from 10 am to 1 pm.
Monday – Closed.
Where is Cozy Cove?
It is the cafe/restaurant at the entrance of Lane Cove Market Square. They have an extensive array of Turkish foods for you to sample and Turkish coffee. They also have weekly specials and all your cafe favourites.
You can have eggs and bacon or a full Turkish Breakfast.
You can sit inside or outside.
Bulk Container Counting Facility
Whether it is 5 or 5000 containers, we take them all!!!
AND give you  CASH on the SPOT per eligible container
RECYCLE YOUR ELIGIBLE CONTAINERS FOR 10 CENTS REFUND
Lane Cove Return and Earn is a friendly and efficient partner of the Return and Earn Initiative.
We invite businesses, government, community groups and households to join us in the Return and Earn Initiative that begun in December 2017 to help make an impact of drink container litter.
Lane Cove Return and Earn is an Automated Depot (AD) collection point for the NSW Governments Return and Earn initiative. This means that we can take bulk collections of over 500 containers or small quantities for collection.
We will pay you 10 cents for all eligible drink containers covered by the scheme.
More information on what is and what is not eligible can be found on this website under eligible containers. Calling the scheme operator Tomra Cleanaway on 1800 290 691or visits the website: www.returnandearn.org.au.
The friendly staff mans our return depot to help you with a fast and easy experience.
You do not need to load your containers one at a time as our counting and sorting machines accept hundreds at a time. Glass and plastic bottles do not need to be separated as the sorting machine does this.
Staff are on hand to help with eligible containers that may not be perfect and therefore not accepted by reverse vending machines.
Delhi Hutt Indian Restaurant is Family owned and operated. Proudly serving since 1998. We really strive for authenticity in any way possible. Delhi Hutt delivers honest, authentic, homestyle Indian cooking, created using traditional recipes with characteristic Indian spices, herbs, vegetables with the warmth and hospitality from spices' land. We make Fresh bread in traditional clay oven.  Spiced by Delhi Hutt is your perfect destination for a romantic dinner, group bookings, catering and even takeaway and free home delivery for those nights you just don't feel like cooking and want to treat yourself. Hot and fresh bread, candles, dim lights and soft instrumental music makes your dining experience truly magical. We have Gluten-free and Vegan options available also. Free home delivery. We have licensed and BYO (Beer and Wine). Our banquets start at just $34.90 per person.
Monday: closed
Tuesday to Thursday: 5:30 pm to 9:30 pm
Friday and Saturday: 5:30pm to 10:00pm
Sunday: 5:30pm to 9:30pm
Kitchen Closes at 9:00 pm.
Home Design Agency
We design exceptional custom homes for any block.
Home Design Agency was established by a team of licenced builders, designers and estimators that previously worked together in the residential custom home design and construction industry over the last 15 years. In this time, we have established a solid understanding of the trials and tribulations that many clients face when deciding to build a custom-designed home in Sydney, NSW Australia.​
Over this time, our team has assisted over 300 families and investors design & build quality custom designed homes & duplexes locally including the Northern Beaches, Upper and Lower North Shore, Eastern Suburbs, Inner West and Sutherland Shire. 
Home Design Agency services a broad range of residential clients consisting of custom new homes, custom duplexes, major renovations and alterations, boarding houses and more.
Our core focus is that you, the client, have an exceptional custom-designed home with us, combined with our experience in project management of the approval process. We, together, negotiate the best possible outcome for custom home builder selection and tender management process. 
With our talented Design Team, Licenced Builders, Estimators and Project Managers combined with our end-to-end project management of your construction process, we believe this is the future of quality custom home building ensuring a tailored, personal service for an exceptional outcome.
CHOOSING A BUILDER / ARCHITECT? THINK DIFFERENTLY…
Home Design Agency is a group of accomplished licenced builders, estimators, designers and residential project managers based in Sydney's North Shore & Northern Beaches.
We specialise in custom-designed new homes, duplexes, and manor houses with fast-track CDC & DA Approvals. We merge our experience, creativity and project foresight with your new home aspirations to achieve exceptional results!​
Let us navigate the complex world of building & construction for you today.

 Highland Finance
​Home Loans | Refinance | Asset & Motor Loans | Commercial Property | SMSF | Property Investment Advice & Finance | Medical Sector | Rural Lending
Highland Finance is a Sydney based mortgage broker, established in 2015 to provide commercial finance, mortgage broking and Insurance services to individual and small business clients. We assist clients in obtaining finance to purchase their own home, investment property or work premises.
Highland Finance is an authorised representative of Elders Home Loans (Australian Credit Licence 384408) and has access to a panel of over 40 lenders. We have accredited mortgage and finance brokers with the major banks, second-tier mortgage lenders and specialist business finance companies. Our lending panel allows us to find the right product for your needs.
Highland Finance is an accredited member of the Finance Brokers Association of Australia, one of two industry bodies in Australia representing mortgage and finance brokers. As part of the membership with the FBAA, brokers are required to keep up to date qualifications industry training and communications. We are also members of the Chatswood, NSW Chamber of Commerce. & Australian Financial Complaints Authority.
Let Garcon take you to the heart of Paris from our very own Lane Cove. We've brought some French charm from our signature Tramsheds venue to the vibrant, sunny Canopy, making our new home in the North Shore. With an elegant and varied menu, inspired by traditional French cooking and transformed by our signature Lane Cove touch, our food is sure to impress.
Enjoy a meal overlooking the green Canopy or dine under our indoor forest with views of our chef's magic in an open kitchen. The perfect go-to venue for your next meal, join us for a drink with friends, a long lunch with family, a dinner date or a quick lunch break. Our fresh and inspired day menu, and a delectable dinner menu with a wine list to match, will be sure to make Garçon a local summer favourite.
We're proud to provide a touch of France to Lane Cove, so call for "Garcon"! We'll be here with a smile, ready for your next visit.
Come book a table and join us at the Canopy.
OPENING HOURS
Monday and Tuesday, from 7 am–.5 pm.
Wednesday to Sunday at 7 am–.10 pm
Happy Hour 4 pm-6 pm
Da Mak Fusion
Da Mak Fusion Restaurant is a Nepalese restaurant which has been receiving great reviews.

Support ITC and Advertise With Us
Not all of the businesses noted above advertise with In the Cove – we like to give all businesses a free shout out when they are starting out.  However, we are so grateful for those businesses who become part of the ITC Business Community.  Without their support, we could not undertake our community and advocacy work.
ITC has hit a few milestones recently.  We now have
Facebook – Over 19 000 followers
ITC Lane Cove Chat – Over 800 members
Instagram – Over 8000 followers
In The Cove – Web Site Views – Over 2.5 million views since we started our website.
If you would like to advertise and promote your business locally to a very engaged audience email us at [email protected] or message us on Facebook
Help In the Cove Grow
In the Cove wants to employ local people, we want to bring even more news to you, and we need your help. Become an In The Cove member, and we have a little gift for you (our very own reusable masks sourced from a Lane Cove business). To find out how to help here and how to get your reusable mask, hurry as stocks are limited. 
Local News At Your Fingertips
In the Cove is run by locals. It is the only online hyperlocal news and media business based in Lane Cove.  We provide local free news – we do not have a paywall and will never have a paywall.