Adam Larissa is an Australian Owned, Sydney based online and brick and mortar women's clothing store that caters to women who appreciate design, quality, and uniqueness.  They aim to offer clothing that women can both live in and stand out!
Ladies of Lane Cove
This family-owned business has been clothing the Ladies of Lane Cove for over 30 years with beautifully designed Australian and New Zealand Brands that add timeless pieces to your wardrobe.
The late Cheryl Joseph owned Adam Larissa and made it a place where women could go to look good, feel good and feel at home. Cheryl Joseph was known for her big heart and her vibrant personality. Her motto was to have fun and look good while doing it!  A philosophy she poured into her labour of love at Adam Larissa Boutique.
The Tradition Continues
Cheryl's niece Jude Coutto now runs the Boutique and has made it her mission to continue her Aunty's legacy of providing high-quality fashion that empowers women from all races, ages, sizes and fashion styles.
At Adam Larissa, they believe that the clothing a woman chooses to wear doesn't define who she is, what she wants, or what she's capable of – but it can influence how she feels. When it comes to inner confidence, sometimes the right outfit can work as a suit of armour to give you that extra boost you need not just to look the part, but to feel it too, and carry yourself accordingly.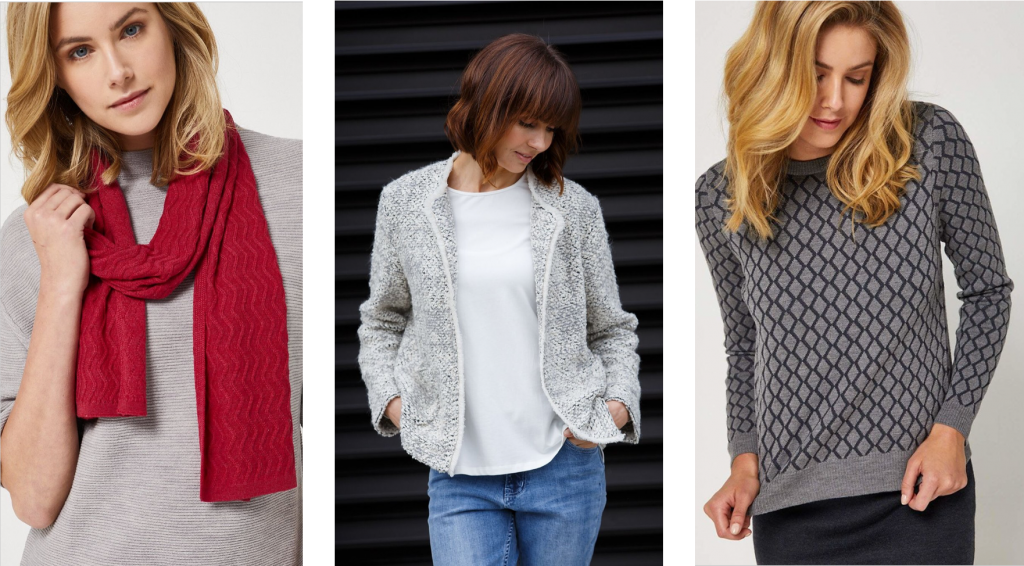 Their philosophy is that every woman is uniquely different with different style, personality and body types, and at Adam Larissa, their mission is to clothe them all.
Adam Larissa Brands
Adam Larissa is a proud 100% Australian Owned small business that makes every effort to support local Australian and New Zealand brands!  

They stock some well-known and loved Australian and New Zealand brands including Andiamo, See Saw, Toorallie, Goondiwindi Cotton, Marco Polo, Gordon Smith, Vassalli, Megan Salmon, Orientique, Ping Pong, Jump, Soya Concept, Seven Sisters, Macjays, and many, many more.
Meet the Team
Adam Larissa has a fantastic team of stylists that will help you find everything you need to look and feel fabulous! They will work with you to find that killer outfit to help you feel your personal best, so why not pop in and meet the team at Adam Larissa!
Your personal style awaits you!
Jude's stunning skirt is from Megan Salmon – find out more here.
Click and Collect
If you're time-poor and can't pop into the store, browse
online
and then click and collect.
Contact Details
Trading Hours
Monday – 10:00am – 5:00pm
Tuesday – 10:00am – 5:00pm
Wednesday – 10:00am – 5:00pm
Thursday – 10:00am – 5:00pm
Friday – 10:00am – 5:00pm
Saturday – 10:00am – 4:00pm
Sunday – Closed
This is a sponsored post.
Be In The Know With In the Cove
To make sure you don't miss Lane Cove info sign up to our newsletter. It comes out every Wednesday at 7.30 pm and includes a wrap up of everything posted on our Facebook site in the previous week.
Did you know that In the Cove has an Instagram page? Yes, we do, and we feature pictures from our roving reporters and our ITC team that do not appear on our Facebook page. Follow us on @inthecove