Residents who live in central Lane Cove have complained about a fire alarm going off in The Canopy complex in the early mornings.  ITC has been contacted by residents who live in Finlayson Street, Birdwood Avenue, and Epping Road.
Early Morning Fire Alarms
Residents have told ITC that the fire alarm usually goes off around 3.00 to 4.00 am in the morning.  They can hear the alarm and a voice advising people to evacuate the building immediately.
The latest fire alarm incident took place on 27th May 2021 at around 8.40 am for 10 minutes.
Lane Cove Fire Station confirmed that most of their recent calls out to The Canopy were related to Coles Lane Cove and, in particular, the bakery section.   However, they have been called out for other reasons, such as when the carpark was being steam cleaned, and the mist triggered the fire sensors.
The last call-out was in the restaurant precinct.
Lane Cove Council's Response
Lane Cove Council owns the Canopy.  When we asked Lane Cove Council about the frequency and source of the fire alarm, a  Lane Cove Council spokesperson provided ITC with the following statement:
"Our records show that during May, the alarm has been triggered on Tuesday 11th and Thursday 20th May, and yes, the particular tenant has been responsible for paying for the call-out fees for these occasions. The alarm was triggered in April, too, and we're extremely conscious that neighbours are impacted each time it is activated.
Council is keenly awaiting the outcome of the annual fire safety statement from this tenancy as it is actually being undertaken at the same time that they are trying to prevent the recurrence of the alarm."
ITC's enquiries reveal the fire alarm in the Coles bakery section may have been triggered by fine dust/pollen particles.
Coles Statement
A spokesperson from Coles provided the following statement to ITC:
"We are aware of an issue earlier in the week that caused alarms to activate in error.

We have carried out additional testing and believe the issue has now been resolved.

We apologise to neighbouring residents for any disruption."
If you live near The Canopy and have any issues relating to the fire alarm, you can contact the Lane Cove Council by email or call 99113555
Are You Looking to Buy or Sell in Lane Cove?
In The Cove is now producing a weekly Lane Cove Property Update. See our latest update here. 
If you are selling, ask your agent if they are an ITC Lane Cove Property Guide supporter.

In the Cove is on Instagram
If you would like to follow ITC's travels throughout Lane Cove and see some beautiful pictures of where we live, follow ITC on Instagram
 here.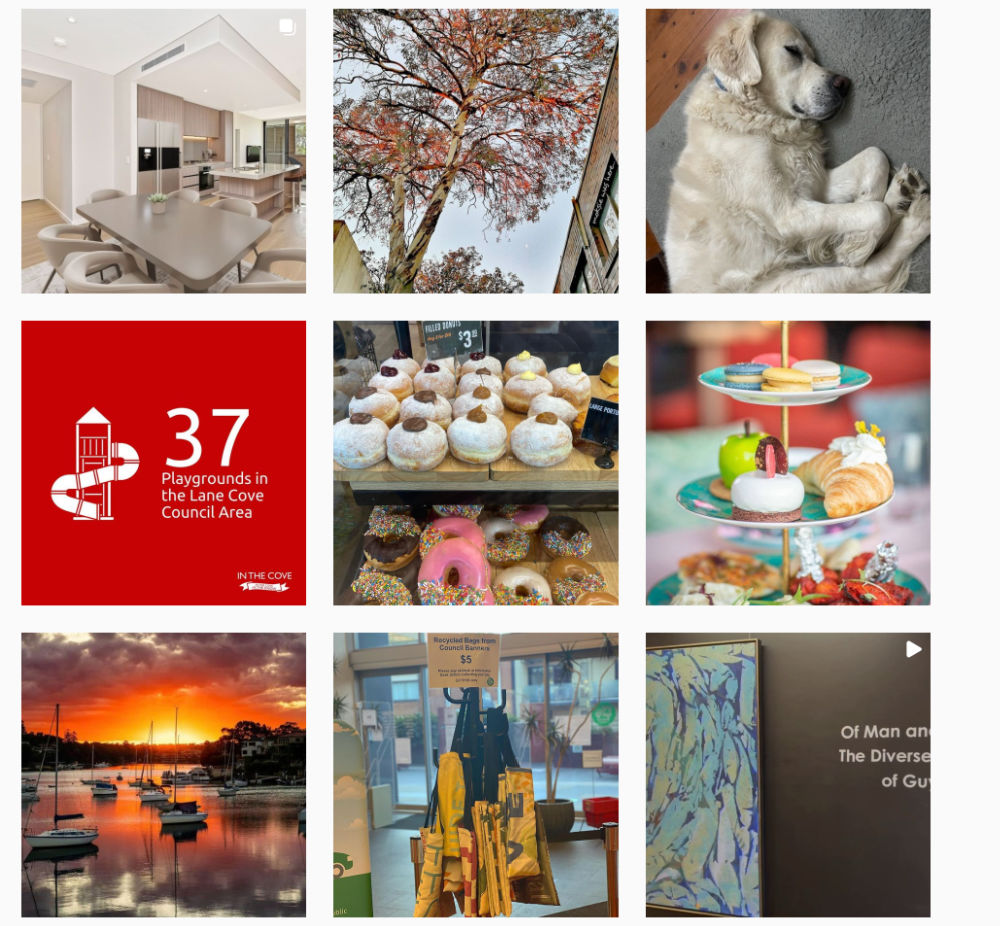 In the Cove Weekly News Blast
Have you ever heard people talking about a hot Lane Cove issue and wondered how they knew about it?  More than likely, they get our newsletter every Wednesday Night at 7.30 pm, and it has all the info that was on any of our social media platforms and more – so sign up now and never have FOMO (fear of missing out). SIGN UP HERE