Welcome to our lane cove news week in review.
The Lane Cove Sports and Recreational Facility
The Lane Cove Council has lodged a development application (DA 64/2021) for the new Lane Cove Sports and Recreational Facility at the Lane Cove Golf Course. It will be a two-level multi-sports facility (with a partial third level mezzanine) and will cost nearly $52 Million to build. Read more here about the plans, how you can comment on the plans and the community panel that is currently discussing the future of the Lane Cove Golf Course.
No Certainty on the Burns Bay Road/Tambourine Bay Road Lights Construction Finish Date
This week Lane Cove Council released the following statement:
"Construction of the traffic signal intersection upgrade was expected to be completed by the end of Autumn 2021 and has only recently been set back due to ongoing challenges with the utility services connection, which need to take place.
Unfortunately, Council cannot complete the final days of civil works in the area until the utility providers have completed their works (and it is not within Council's control to complete the utility works). The most recent indication to Council is that the utility works are re-scheduled for mid-July. We're trying to complete some asphalt works in the interim, but as soon as the utilities are sorted, it will be a relatively quick civil services completion of works. After this time, Transport for NSW will be given the green light to proceed with their role in making the lights operational. We have no indication of their timeframe on making the lights operational."
Former Lane Cove Music Centre to Be Demolished
The former Lane Cove Music Centre located at 266 Longueville Road will be demolished on 17 June 2021.  In preparation for these works, the Lane Cove Council has declared the area next to the old music centre a no parking zone.  This area has been used, for a long time, for boat and trailer parking.

Dine and Discover Vouchers Extended to 31 July 2021
The NSW Government has extended the expiry date of the Dine and Discover vouchers until 31 July 2021.  The Government is hoping this would allow families time to use the vouchers during the July school holidays.
The scheme was to help local businesses, however, usage data has shown that most vouchers have been used at large chains and companies, such as Hoyts Cinemas, McDonald's and KFC.  ITC has used all their Dine and Discover vouchers at Lane Cove businesses.  The Discover vouchers are a bit harder to use in Lane Cove, but The Alcott accepts them for their comedy nights.
Construction Noise Update Backflip
The NSW Minister for Planning signed a  Ministerial Order stating that on 7th June 2021, Builders/Developers were no longer permitted to work on Sundays or Public Holidays.  This Ministerial Order was issued at the start of COVID19 to allow building work to continue during the early days of the pandemic. Prior to this, no work was allowed on Sunday on Public Holidays.  On 10th June 2021, the NSW Minister for Planning signed a new Ministerial Notice backflipping and again allowing for certain work to be undertaken on Sunday.  A spokesperson for the Department of Planning, Industry and Environment provided ITC with the following comment:
"The new temporary order for construction hours has been introduced to strike the right balance between providing respite for residents while continuing to support a safe and viable construction industry.
Construction activities that result in excessive noise will continue to be restricted on weekends.
Under the new order, work will be allowed on Saturdays from 7 am to 5 pm, except for rock breaking and similar activities. Only quiet works such as carpet laying, painting and safety checks will be permitted on Sunday from 9 am to 5 pm.
No music or radios will be allowed on Sunday and no work will be allowed on public holidays.
SafeWork NSW will continue to enforce proper practices through warnings and fines.
The new order will remain in place until March 2022."
A copy of the full order can be viewed here.
Lane Cove Council's DA Neighbour Notification Process
For a considerable period of time In the Cove has been asking the Lane Cove Council to improve the way it notifies neighbours of development applications.  At one stage, the notices were being sent out by post and taking days to reach neighbours (due to Australia Post changing its delivery days).  This is a problem when there is only a short window of time to comment on a development application (usually between 14 to 16 days).
This week ITC was contacted by residents impacted by a proposed development on Gatacre Avenue and Allison Avenue Lane Cove. The neighbours only found out about this development after seeing a notice at the development site.  A Lane Cove Council DA notification letter dated 4th June 2021 appears to have been hand-delivered to neighbours.  One neighbour told us they received the letter on 10th June 2021. This leaves very little time for neighbours to review and comment on the documents. You can read about the proposed development here.
It is also strange that the development was not included in the list of Currently Advertised DAson the Lane Cove Council site – we will let the Lane Cove Council know that the site has been omitted.
ITC will also be attending the next Lane Cove Council meeting and again requesting a better DA neighbour notification process be implemented.
Transport for NSW Seeking Comments on Sydney Harbour Bridge Cycleway
Do you cycle from Lane Cove to the CBD for work? Do you like taking the kids for a bike ride over the Bridge?
Transport for NSW is seeking community feedback on two options for a cycle ramp at the northern end of the Sydney Harbour Bridge Cycleway.
A new ramp would improve the safety and capacity of the cycleway, enhance connections to the wider bike network and make bike riding convenient and attractive for more people.
They are inviting the community to tell them what they think about the options before midnight on Sunday, 27 June 2021.  Complete the Survey here.
The picture below shows two of the options being considered.
Some North Sydney residents are concerned about the impact on the park and area below and also how it would mean less space for the Kirribilli Markets.
The Meeting House – Lane Cove North – Have Your Say
At the start of this year, Sydney Community Services merged with The Meeting House and took on the lease of the Centre at Stokes Street in Lane Cove North with Lane Cove Council.
While some overlap with the activities provided at the Sydney Community Service offices at Pottery Lane, Gladesville Road and the Stokes Street venues, there are some very special differences.
Over the past 60 years, Sydney Community Services (originally Lane Cove and North Side Community Services and Hunters Hill and Ryde Community Services) has been funded to provide services and activities for seniors and people with a disability. The Meeting House had always had a broader community focus, including the Kindergarten that closed at the end of last year when their lease ended at the old Police Station on Burns Bay Road.
Sydney Community Services recently received a grant through Trent Zimmerman's office from the Stronger Communities Program from the Commonwealth Government. They now have the funds to refresh the Stokes Street building to make it more attractive and improve the facilities available to the community.
What SCS would like to know is what the community wants from the building. There are currently two playgroups: crochet, cooking classes and women's discussion groups during the day, and a shopping bus and bus outings for seniors. The building has a large meeting room and a lovely outdoor area with a BBQ and garden area.
Gillian Batt, CEO for Sydney Community Services, would dearly like to get your opinions, views and comments on how you think SCS can best use the facility and what activities you'd like them to run there, whether during the day the evening or at the weekends. She particularly wants to hear from Lane Cove North residents. She would like feedback from a wide range of residents, from students to seniors.
Please write to Gillian Batt, Sydney Community Services at 1, Pottery Lane, Lane Cove NSW 2066 or email [email protected] with your suggestions.
Lane Cove Public School Raising Funds for Kindy Playground
The Lane Cove Public School P&C are currently raising money to replace the Kindy playground, as it broke earlier in the year. Play allows children to use their creativity while developing their imagination, dexterity, and physical, cognitive, and emotional strength. Play is important to healthy brain development. Through play, children at a very early age engage and interact in the world around them.
The Playground is going to take a minimum of $60 000 to replace. So for they have raised over $11,000 through a trivia night and raffle…. (fun fact, ITC's advertising manager was on the winning team!!)
They are looking for any local businesses who would like to donate some prizes for the raffle or the auction to be held on 18 June 2021 at the school's Magical Winter Solstice, at the Alcott.
Alternatively, they are also grateful for any cash donations to:
Westpac Banking Corporation
BSB – 032-085 A/c No – 379713
A/c Name – Lane Cove Public School P&C Association
Notes "Playground Donation"
Thanks for your support!!
School Holiday Activities July 2021
Local Sport
AFL
Meet the North Shore Bombers Divison 1 team – they had a bye this week, and their team captain thought it might be a good idea for them to do a different form of training – enter Emma from Soulful Fitness.
We bumped into Emma in The Canopy Carpark and could not work out why she was with so many tall men. It turns out they were about to walk down to Soulful Fitness and do a Barre class.
Here's the catch – they didn't know they were going to do Barre work.
Several high profile footballers have credited dance classes, pilates and barre for helping them with their core, flexibility and most importantly, footwork.
The motto of the story is that they loved the idea, and our cover photo shows the bombers having a great time.  The North Shore Bombers play at Gore Hill Oval, and over the years, many Lane Cove locals have played with the North Shore Bombers.
Swimming
Well done to lane_cove_swim_club_inc's  Elizabeth Gan, who represented the Club at the 2021 Olympic Trials in Adelaide. Liz swam a Personal Best in the 100 backstroke – what a superstar!
If you're involved in local sport and would like to tell ITC about one of your players, coaches or volunteers, please email [email protected] with their story.
Double Demerit Points
If you are reading our week in review and you are away, before hitting the roads on Monday, remember Double Demerit Points apply.
Snow Safe in 2021
NSW Police is urging the community to have a plan and stay 'Snow Safe' as the 2021 ski season commences this long weekend.  They issued the following statement:
"The official NSW snow season started on Saturday 12 June 2021, and – with early heavy snowfalls – ski resorts are already welcoming visitors.
A bumper crowd is expected this season due to more Australians holidaying locally this year.
Additional police will be deployed to the Snowy Mountains region from across the state as part of the high-visibility police operation. Locals and visitors can expect to see officers from General Duties, Traffic and Highway Patrol Command, Southern Region Enforcement Squad, licensing police and other specialist officers – including trained Alpine Operators – throughout the season.
Regional NSW Field Operations Deputy Commissioner Gary Worboys APM, said those heading to the snow must prioritise their own safety and plan their trips ahead of time.
"The population of our snowfields and surrounding towns increases exponentially during winter – even more so this year because of international border closures due to the pandemic – and for police, our number one priority is always community safety.
"We have already seen heavy snowfalls in the area, so remember to act responsibly and make smart decisions behind the wheel; keep a safe distance between your vehicle and others, take regular breaks and fix snow chains to your tyres in slippery conditions," Deputy Commissioner Worboys said.
Southern Region Commander, Assistant Commissioner Joe Cassar APM, said police would be out in force to ensure the safety of the community.
"People can expect to see police out and about throughout the season targeting road safety, alcohol-related crime, anti-social behaviour and personal safety," Assistant Commissioner Cassar said.
"We will have additional staff seconded to Jindabyne from other police districts who will support the work of our local police and other units including Highway Patrol, the Dog Squad and the Region Enforcement Squad.
"Our priority is to keep people safe – on the slopes, roads, licensed venues and out and about in the alpine region.
"Snowfield conditions can be difficult to navigate, so we'd like to remind everyone to prioritise safety on your journey – pay close attention to the roads, don't get distracted and slow down," Assistant Commissioner Cassar said.
NSW Police are also urging hikers to ensure their personal safety by submitting a Trip Intention Form and hiring a Personal Locator Beacon (PLB) before heading out into the national park. PLBs are free of charge by way of a refundable deposit from one of the National Parks and Wildlife Service centres located at numerous locations, including Jindabyne, as well as Perisher and Thredbo resorts. Hikers – no matter how experienced – should stick to the tracks, as whiteouts and snow clouds can quickly and easily disorientate.
Visitors should expect bad weather and be prepared for it with the right thermal clothing and plan their journeys ahead of time.
Skiers and snowboarders are reminded to stay in designated areas.
Further information on driving in snowfield conditions can be found by visiting the Centre for Road Safety website: https://roadsafety.transport.nsw.gov.au/index.html
Hikers can contact the Snowy Region Visitor Centre for more information or visit: http://www.nationalparks.nsw.gov.au or www.environment.nsw.gov.au.
For general snow safety tips when visiting alpine regions, as well as useful links you can access: http://snowsafe.org.au/
Sydney Speech Clinic
Our week in review is sponsored by Sydney Speech Clinic.  Located in state of the art premises in Little Street Lane Cove, they provide speech and OT services for children, teenagers and adults.
They have just announced a new program for term 3. Their 'Little Learners' Parent and Toddler program will be running in Term 3 for 8 weeks.
Bring your Toddler along to work with our Speech Pathologists and Occupational Therapists in a safe and social environment. Therapists will be discussing specific strategies to facilitate communication, interaction, behaviour, motor, and play development. These will be modelled during the sessions and coaching will be provided to parents during parent-child or small group play activities.
The program has been specifically designed to support children between 18 months and 3 and a half years of age, whose parents might have concerns with their development including expressive language, receptive language, motor skills, emotional regulation, behaviour, and learning.
Spaces are limited and filling up already so get in quickly to secure your spot here.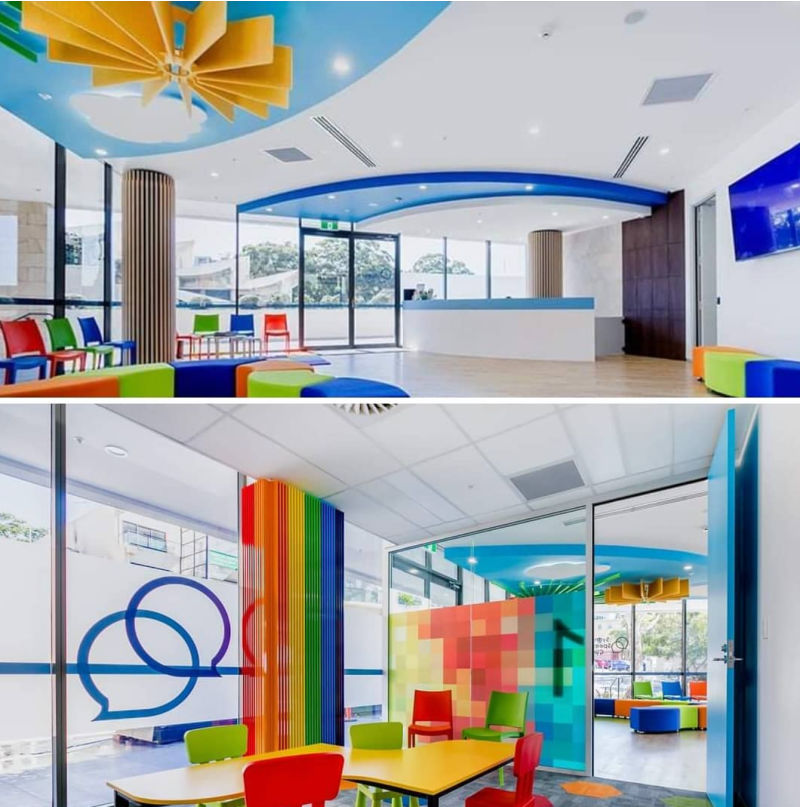 Are You Looking to Buy or Sell in Lane Cove?
In The Cove is now producing a weekly Lane Cove Property Update. See our latest update here. 
If you are selling, ask your agent if they are an ITC Lane Cove Property Guide supporter.

In the Cove is on Instagram
If you would like to follow ITC's travels throughout Lane Cove and see some beautiful pictures of where we live, follow ITC on Instagram
 here.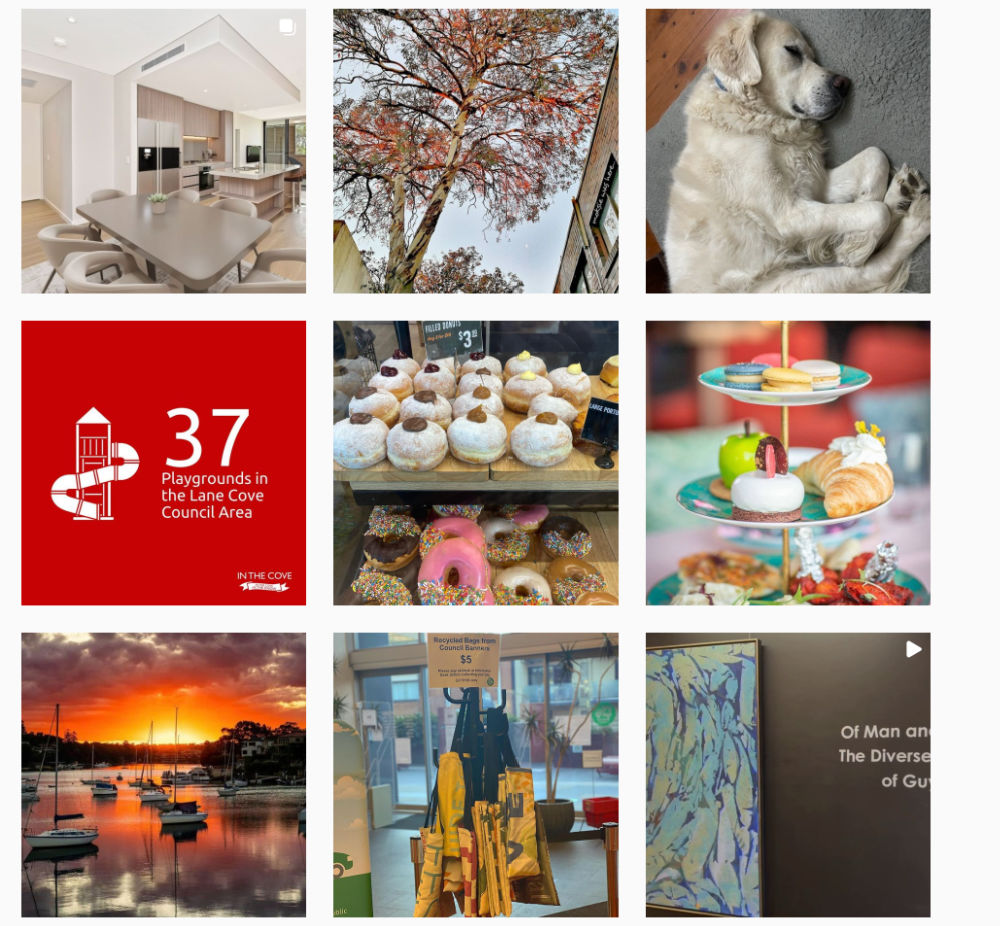 In the Cove Weekly News Blast
Have you ever heard people talking about a hot Lane Cove issue and wondered how they knew about it?  More than likely, they get our newsletter every Wednesday Night at 7.30 pm, and it has all the info that was on any of our social media platforms and more – so sign up now and never have FOMO (fear of missing out). SIGN UP HERE