Do you have some time on your hands at the moment?  Well, guess what if you like a Lane Cove Run then we have some ideas for you.
Our running expert Andy Smith from North Shore Running and Outdoor Fitness has some amazing local runs for you.
Hill Running
Do you like a challenge?  Our local running expert Andy Smith has put together a list of top hill runs in Lane Cove.  Find out all about some great hill runs here.
Bush Trail Running
Do you want to run along some of Lane Cove's beautiful bush runs.  Andy Smith has put together a list of bush trail runs here.
Stair Runs
Andy has put together some challenging stairs all around Lane Cove.  More details here.
5km Runs
Andy has some 5km runs that all end up near a coffee shop.  More details here.
Run a Lap of Lane Cove
Now this is one you will need to do on a weekend and is for the serious runners – but you can run a lap of the Lane Cove Council area.  More details here.
River Road Rollercoaster Run
Yes, there is plenty of elevation change on this route which, to be honest, is part of the appeal of this challenge!
There are plenty of busy intersections to cross so please be careful and only cross where and when it is safe to do so.  More details here.
Mix It Up
Group Running
After lockdown, if you want to run with a group and also look at improving your personal best time, then joining Park Run might be the solution for you. It's a free, timed 5km, volunteer-led event that you can walk, jog, or run. People now plan their holidays around parkrun locations! Register once, print out your barcode, and that works at any parkrun around the world.  The closest parkrun to Lane Cove is the Willoughby parkrun and quite a few Lane Cove residents go every Saturday morning.  You can find out more here.
Tips For Preparing for a Run
It can be easy to get injured if you are not prepared.  Lane Cove Physiotherapy has put together some tips to help you prepare for a fun run here.
So run Lane Cove run.
Speaking of Exercise and Recreation, Renee (part of our ITC team) has been out and about finding bushwalks and playgrounds to visit during the lockdown.
Andy is the Running Coach for the North Shore Running and Fitness Group and Personal Trainer at the affiliated Sydney Performance Lab.
Whilst heavily immersed in the running concept of "longer is better", with numerous marathon, Ironman Triathlon and trail ultramarathon finishes, Andy still thrives on testing his performance with races of any distance and loves to share his passion for running, health and fitness with everyone around him!
Contact Details
Website: nsrunningfitness.com.au
Email: [email protected]
Mobile: 0412 522 047
Facebook: https://www.facebook.com/andrew.smith.395454
---
Are You Looking to Buy or Sell in Lane Cove?
In The Cove is now producing a weekly Lane Cove Property Update. See our latest update here. 
If you are selling, ask your agent if they are an ITC Lane Cove Property Guide supporter.

In the Cove is on Instagram
If you would like to follow ITC's travels throughout Lane Cove and see some beautiful pictures of where we live, follow ITC on Instagram
 here.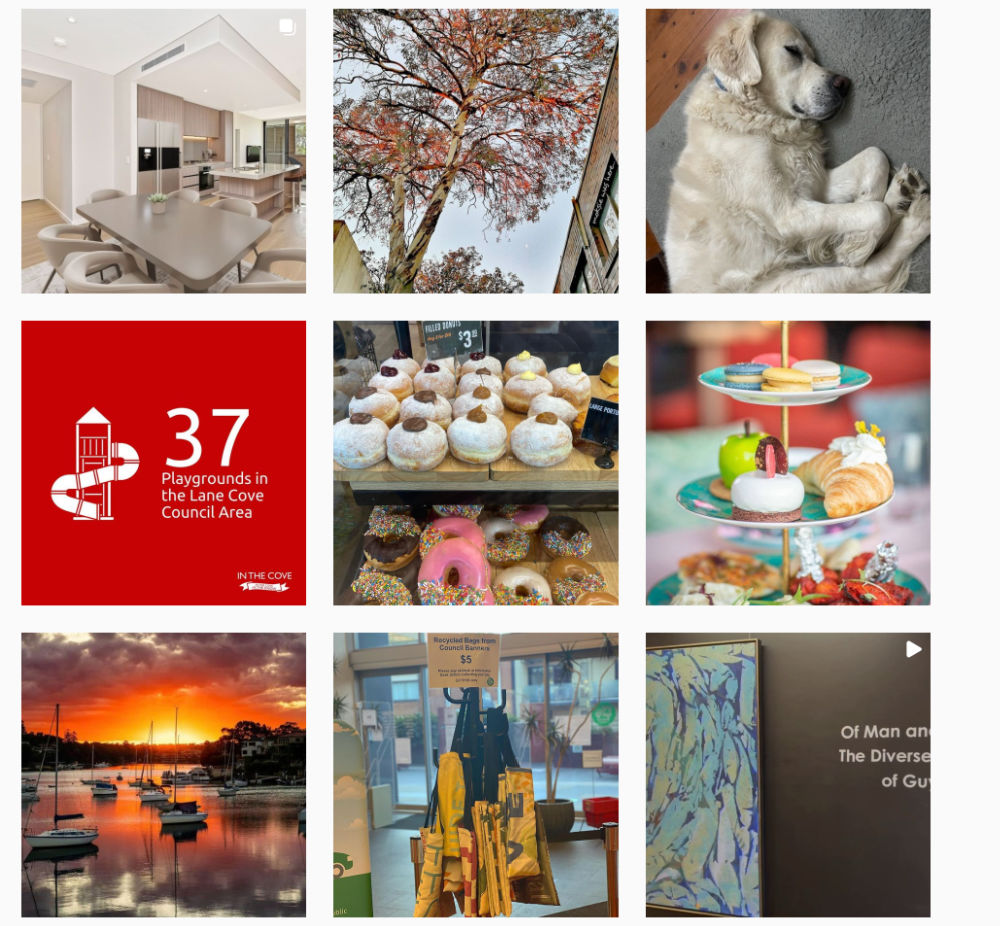 In the Cove Weekly News Blast
Have you ever heard people talking about a hot Lane Cove issue and wondered how they knew about it?  More than likely, they get our newsletter every Wednesday Night at 7.30 pm, and it has all the info that was on any of our social media platforms and more – so sign up now and never have FOMO (fear of missing out). SIGN UP HERE