School holidays are fast approaching. As you know, activities book up VERY fast! We have a list of local activities to make your kids break fun and exciting!
Did you know you can use The Active & Creative Kids vouchers to pay for so many of the below activities? The Active program provides two $100 vouchers for parents, guardians and carers of school-enrolled children to use towards sport and active recreation costs each year. The Creative kids voucher can give one $100 voucher per year to put towards the cost of lessons and fees with registered providers.
Vouchers are valid January to December and Voucher 2 is valid July to December.
---
Active
---
Lane Cove Dance Academy – Summer School 2022
Holiday Workshop in Ballet, Jazz, Hip Hop & Contemporary Dance
Come & join us for two days of dance! Learn new skills, try new styles and meet new friends.
Thursday 20th & Friday 21st January – Year 6+ Students (school year in 2022)
Monday 24th & Tuesday 25th January – Year 2, 3, 4 & 5 Students (school year in 2022)
More information at www.lcda.com.au/summer-school-2022/
Bookings – www.trybooking.com/BVZNQ 

---
We aim to build a lasting love of exercise through a wide variety of age specific sports, games and activities that are suitable for both girls and boys of all athletic abilities (all children will be kept in age groups throughout the day). We begin the day with warm-up games, throughout the day we rotate between different sports, games and action packed activities which will leave your children asking for more. Some of the games we play include bull rush, relay races, soccer, netball/basketball, capture the flag, music games and many more.
Additional information
• Age groups and friends will be kept together.
• Program continues rain, hail or shine.
• A large indoor area is used during the day in case of bad weather.
• Sign in and sign out policy applies.
Program information
For ages 4 to 12
$75 per day
9am to 3pm
8am to 6pm, additional $20 pp/pd
DECEMBER
Week 1
Thursday 16, Friday 17
Week 2
Monday 20, Tuesday 21, Wednesday 22, Thursday 23, Friday 24
JANUARY
Week 1
Tuesday 11, Wednesday 12, Thursday 13
Week 2
Tuesday 18, Wednesday 19, Thursday 20
Where:  St Thomas school, Willoughby.
Book here: littlelegends.net.au
Email: [email protected]
Website: littlelegends.net.au
---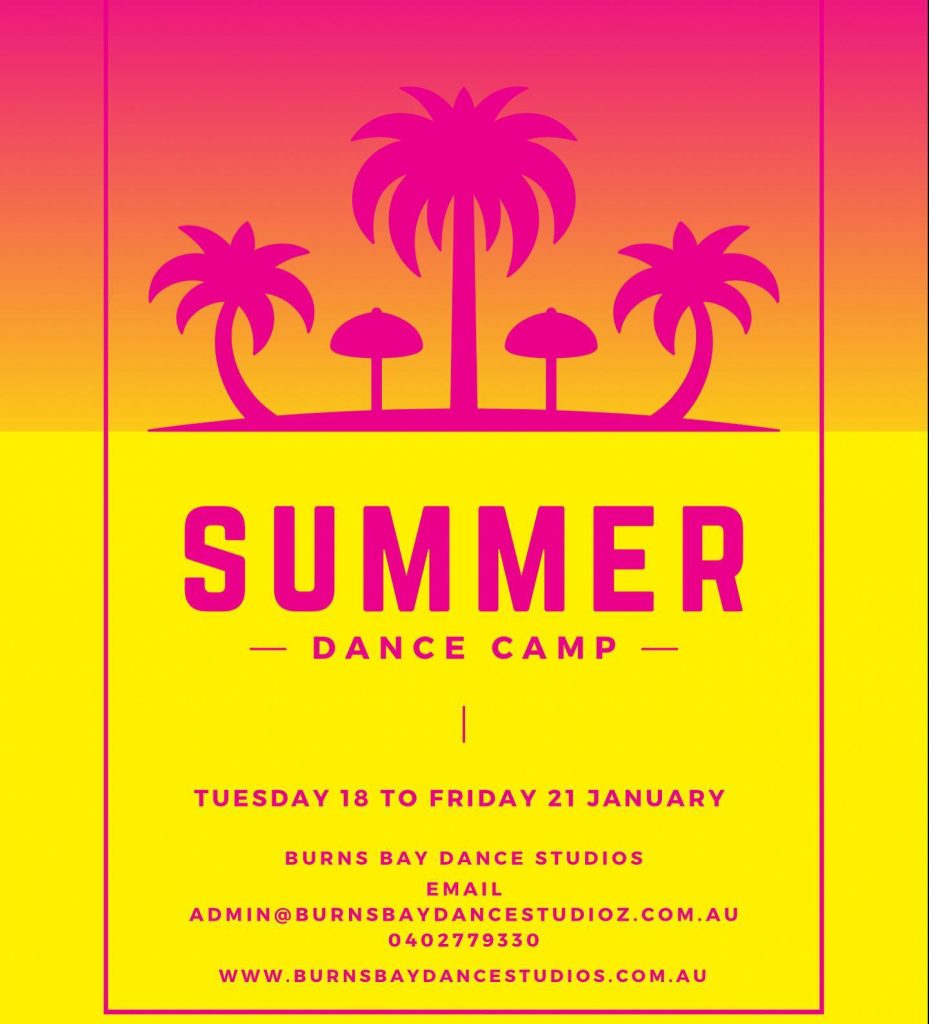 Come and join the fun at Burns Bay Dance Studios' school holiday camps.  They have dance workshops, craft and activities, movie time and more.
What to bring – dance clothes, lunch, drink bottle, pillow and a yoga mat or towel, notebook & pen. Morning and afternoon tea provided.
Tuesday 18 to Friday 21 January!
Time: 9 – 3 pm (late pickup available)
Address:  Suite 16, 47A Penrose Street, Lane Cove West
Phone:  0402 779 330
Booking: [email protected] or 0402 779 330
---
Bop till you Drop –

 School Holidays Workshops!
Are you looking for a program with a difference? Bop till you Drop have been running School Holiday Workshops for the past 18 years? And they must be doing something right as they won 2019 People's Choice award for 'Best School Holiday Provider'! Suitable for 5–12-year-olds, they want the children to enjoy themselves, however they also want them to grow and learn something new about performing arts and about their own personal growth. Their professional teachers will run a structured program consisting of six, 45-minute classes per day. These classes include DANCING, SINGING, ACTING, as well as CRAFT, COOKING and SCIENCE. Bop till you Drop is a registered Covid19 Safe business, following the Service NSW guidelines.  
Their aim is to build children's self-esteem. On the last day, the children will perform in a concert (restrictions permitted), so you can witness all their newfound talents. This is an important part to increasing their self-confidence and public speaking skills as well as giving them a huge sense of accomplishment.
CREATIVE KIDS VOUCHER WELCOME!
Enter discount code (COVE21) for $20 OFF your booking.  
(Only available for 2-day bookings and not to be used with any other offer, except creative kids voucher)  
Age: 5 – 12yrs 
Cost:  $79 per day ($158 for 2 days)
Siblings: $64 per day – $30 OFF (2-day bookings only)
Enter discount code (COVE21) for $20 OFF your booking.  
Time: 9.00 – 3.30
Extended Hours: 8.00 – 5.00  
Dates:  
Tues 18 & Wed 19 January – GLADESVILLE (Boronia Park Scout Hall, 93 Pittwater Rd, Gladesville)
Thurs 20 & Fri 21 January  – MOSMAN (St Clements Church Hall, 144 Raglan Street, Mosman)
Other dates are in Caste Hill (18/19 Jan) and Bondi Junction (20/21 Jan)
Booking form: BOOKING FORMS
Phone: 1300 13 03 13  
Email: [email protected]
Website: Bop till you Drop – School Holiday Programs
Facebook: facebook.com/boptillyoudrop/  
---
It's not just about the game. Here at Lead Tennis we aim to not only improve your game but build on your physical and mental development and well being. Children and adults alike can receive personal coaching from some of the best, highly skilled, and international tennis coaches… and have fun while "Acing your game!"
Owner and coach, Hayden Grayson, was ranked number 17 in the world under 18 ITF World rankings and continues to play and coach alongside his certified and enthusiastic team.
We have a number of Kids camps throughout the school holidays, developed for each level of age and ability. Contact us today to find out more and register your child for a fun filled, interactive and inspiring holiday camp.
Located at the Hallam ave Tennis Club from 20-24 of December.
Then from around 10 Jan to 29 Jan 2022.
9:30am-12pm
15 min recess, bring snacks
$50
---
Imagination Dance April Holiday Camps
These holidays, join us at Imagination Dance!
These are 2 hour drop off camps and include ballet, jazz, singing, craft, snack break and games.
Register at www.imaginationdance.com.au and go to 'Register Now' and select your location.
We hope to see you there!
---
School Holiday Learn to Sail Lane Cove 12ft Sailing Club/OutThere Sailing
Learn to Sail Programs 2021-22
We offer three introductory Learn to Sail Holiday programs during the sailing season in the school holidays in September/October, December and January.
Learn to Sail 2 – Mon Dec 20 to Thur Dec 23, 2021 (4 days)
Learn to Sail 3 – Mon Jan 17 to Fri Jan 21, 2022 (5 days)
All courses 10:00 am to 4:00 pm daily
Any questions or or add your details to a wait list, please email [email protected]
Cost: $480
Address: Lane Cove 12ft Sailing Skiff Club, Longueville Wharf, Stuart St, Longueville, 
Book Here: Here
Phone: 0468 655 228
Email: [email protected]
Website: www.lc12ftssc.org.au
Facebook: facebook.com/lc12ftssc
---
Lane Cove Taekwondo doesn't have a dedicated school holiday program, however, they are open as usual in school holidays so its a perfect time to join. Lane Cove Taekwondo presents an active, exciting and powerful martial arts experience. Students will learn all aspects of Taekwondo and the sessions are guaranteed to have them sweating, smiling and learning.
So what are you waiting for?
Mobile: 0406 493462
Facebook:lanecovetkd/
Website: lanecovetaekwondo.com.au
---
Kidfit Club
January Holiday Camp
8:30 – 3:30pm
St Michael's Primary, Lane Cove 
Monday 10th – Thursday 13th +
Monday 17th – Thursday 20th
---
Educational
---
Kumon Lane Cove
At Kumon, we personalise each student's program, right from the beginning. Students begin study at a level that allows them to build self-confidence from day one, and progress according to their ability rather than their age. Over time, our students develop the study habits, attitude and skills that will allow them to study advanced material confidently and independently.
Kumon has operated in Lane Cove for over 30 years, and is run by local mum (and ex-Kumon Student) Sheryl Lee. We are constantly adjusting our centre to ensure the safety of our students, staff and the local community. Families can study with us in person, online, or via correspondence – choose the system that suits your family best!
Find out more about the Kumon Method of Learning by watching our introductory video (kumonglobal.com/kumon-a-foundation-for-the-future/) or booking an Orientation Meeting directly with Sheryl at [email protected].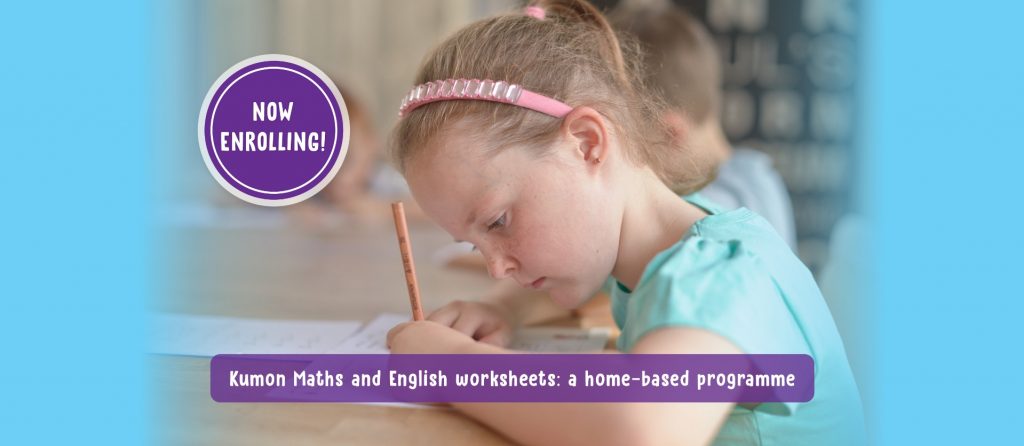 ---
Sydney Speech Clinic School Readiness Group
A lot changes when a child transitions from daycare to school, and at Sydney Speech Clinic we are passionate about making this transition as smooth as possible. We have designed a unique program that teaches children everything they need to know before school, delivered in a fun and interactive group environment. Our mission is to have every parent and child feeling equipped and excited for Day One!
See their website for further details: sydneyspeechclinic.com.au/ssc/group-therapy/#schoolreadiness
---
A Little Readers Cottage
During these school holidays, Little Readers Cottage is offering a short 3-day program where Preschoolers are introduced to the wonderful world of early literacy through phonics and the Little Learners Love Literacy Program®.
The goal of the program is to add some literacy (phonics) tools to your child's toolbox to help your child thrive as a confident reader and writer in primary school. At a pace that is developmentally appropriate, your child will enjoy meeting Milo Monkey and his friends whilst learning about their special sounds and letters, practising letter formation, making crafts , listening to stories and having FUN! We also have fun with numbers and number recognition too! Sign your child up today and come see what all the talk is about! Find out more at www.littlereaderscottage.com.au
Dates and Times:
January 10, 17 and 24: 10am – 11am
January 11, 18 and 25: 10am – 11am
January 12, 19 and 16: 10am – 11am
Address:  East Lindfield
Phone: 0448 990 139
Website: www.littlereaderscottage.com.au
Email:  [email protected]
Facebook: https://www.facebook.com/littlereaderscottage
---
This holiday, join us for two unique workshops for the kids, guided 100% in Spanish by native Spanish speaking teachers, to be entertained and immersed in the language. It is the perfect opportunity to get them engaged whilst practising their second language!
December – Navidad is here!
Kids will embark on a journey to learn about the different ways Christmas is celebrated in Spanish speaking countries. What is Santa called in Chile or Colombia? How is he represented? They will also do a beautiful art project, learn a Christmas carol and write, in Spanish, their New Year's resolutions.
KIDS 3 TO 6 YEARS OLD and KIDS 7 TO 12 YEARS OLD 
Three hour workshop (different dates, please check website)
$69 including all materials
KIDS 5 TO 12 YEARS OLD
A beautiful workshop for the kids to create fantastic Art projects made with rocks. A perfect opportunity to connect with nature, boost imagination, enjoy summer and develop fine skills.
Three hour workshop  (different dates, please check website)
$69 including all materials
Wild Kindy
Wild Kindy can't wait to be back in the bush, providing your kids with a summer of adventure. Offering half day and full day programs.
Wild Explorers is our most popular session: Children will enjoy child led nature activities.   We will facilitate eco- craft, hapa zone, den building and learning how to use REAL tools.
Hocus Pocus is always magical. Whittle wands, building dens and concoct bubbling, colour changing potions. Due to popular demand  we are running our Tie Dye workshop introducing children to the magic of natural dyeing. Learn how to make eucalyptus dye and create a tie-dyed tote bag
Let's go WILD these holidays.
To book: https://wildkindy.com.au
---
Make the next school holidays a hit by giving your child the Ultimate Rock Experience at Big Music Holiday Rock Camp!
Working in small groups with our expert music coaches, kids rotate each day learning songs on guitar, bass, drums, keyboard and singing with a performance on the last day.
No prior music experience required and it's a great way to discover an instrument they love.
*Poster attatched*
Pricing:
5 day program $600 each (9am – 3pm)
4 day program $480 each (9am – 3pm)
Optional before/ aftercare extra  $20ph
---
The Blue Umbrella OOSH at Currambena
Hello and Welcome to The Blue Umbrella Vacation Care!
For bookings or enquiries please contact us at [email protected]
Dates are January 19, 20, 21, 27 and 28. 9am -5pm
Activities include: Magician, Candle Making, Sports Day, Comic Book Workshop, Craft Day, Movie Day, etc.
In addition to these planned activities children will have access to the usual range of activities on offer at TBU such as painting, paper craft, fibre craft, Lego, reading, outdoor play, scooters and skateboards (BYO with helmets) cooking, music, board games, water play and more!
We are open on each of the above days from   9:00am until 5:30pm.
For any days with an activity surcharge this amount will be included in your invoice as an extra charge. These charges are necessary to cover the costs of activities programmed that day.
Vacation Care/ Pupil Free Days

(Morning fruit + afternoon tea provided)

BYO Lunch

9am -5:30 pm

$73: full day primary (pre-booked)
$83: full day preschool (pre-booked)
$40: ½ day primary (pre-booked)
$45: ½ day preschool (pre-booked)
$80: full day primary (walk-in)
$85: full day preschool (walk-in)
$45: ½ day primary (walk-in)
$48: ½ day preschool (walk-in)– An Activity Surcharge may apply to certain days
– ½ day= 4 hour period between 9am-5:30pm

– Discounted fees may apply to those eligible for the CCS Government Rebate.
To make an enquiry about The Blue Umbrella or to request an enrolment form please email us directly at [email protected]
---
Gallery Lane Cove and Creative Studios 
​
Join Gallery Lane Cove + Creative Studios to bring in the New Year with a fantastic array of Ceramics, Painting, Drawing and Sewing workshops for the kids.  Gallery Lane Cove also offers before and after school time care to help parents who do not work in Lane Cove.
Click on the below link to get all the info and to book into our jam-packed Summer School Holidays program.  Book soon as the holiday art programmes sell out quickly.
Address:  164 Longueville Road NSW (opposite the Library)
Phone: 9428 4898
Booking Info School Holidays:  Gallery Lane Cove
Website: www.gallerylanecove.com.au
Email:  [email protected]
Facebook: @gallerylanecove
---
Ros Gervay Creative Holiday Workshop
**There are only limited spots left**
Can't wait to see your 5-12yo there!
x
P.S. I lead each class, they are COVID-safe and all lessons take inspiration from famous artists of the past.
---
One of the most fun ways to take part in craft is to join a group of like-minded crafters and join one of our creative craft workshops! This might be a community or even a workplace workshop.
Kids Hand Embroidery School Holiday Workshop
Private Sewing Lessons
Create With Us can help you get to know your sewing machine or dust off some forgotten skills! We want to inspire you and help you get making!  This might be a simple piece of clothing or a stylish canvas bag! sessions here 
Cost: $55 per workshop or $100 for both (all day making)
Date: Monday 25 September 2017
Time: 10am and 1pm
Address: Centrehouse, 178 Longueville Road, Lane Cove
Book Here: Bookings
Email: [email protected]
Website: http://www.createwithus.com.au
Facebook: facebook.com/createwithusworkshops
Local News At Your Fingertips
In the Cove is run by locals. It is the only online hyperlocal news and media business based in Lane Cove.  We provide local free news – we do not have a paywall and will never have a paywall.