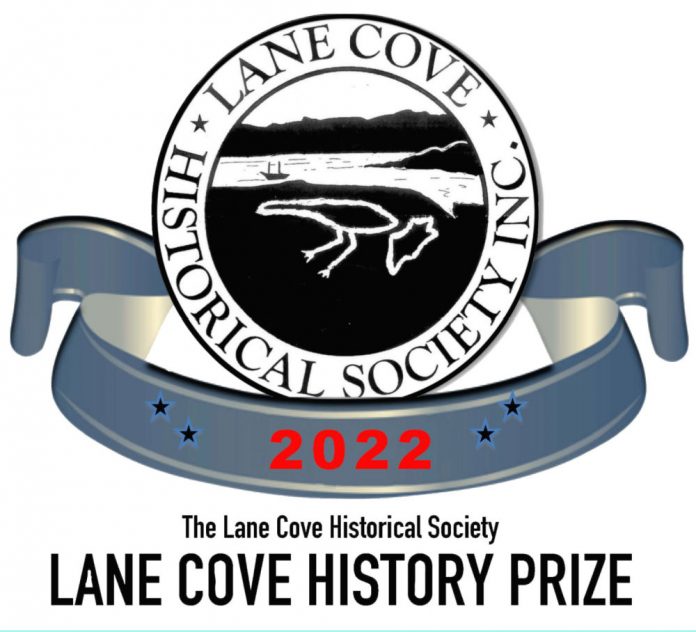 Are you a bit of a history buff?  Why not enter the Lane Cove Historical Society (LCHS)  Lane Cove History Prize. The winner will receive a cash prize of $1000. The award encourages Lane Cove residents to research the colourful history of the Lane Cove Municipality.
A successful entry must document aspects of the lives of people in Lane Cove and its environs, including beyond modern Lane Cove, which covered a broader area in the past.
As one of the earliest sites of settlement on the northern side of the harbour, colonial Lane Cove has had a very interesting history, and much of the details have yet to be fully documented. Moreover, into the 20th and 21st centuries, the community of Lane Cove has witnessed many social changes, all worthy of wider reflection and documentation.
A vibrant community like Lane Cove deserves to have its strengths and its achievements recognized and celebrated.
Submissions will be accepted on any aspect of Lane Cove's history; however, this would be a great opportunity to tell your family's Lane Cove story.
Other possible research topics include:
interesting Lane Cove individuals or families;
the history behind your street;
early settlers or ethnic groups who came to live in Lane Cove;
bushcare groups;
your local sporting team's history;
your local school's history;
your local church's history;
your local community group's history; or
local roads and transport systems.
This is an opportunity for Lane Cove Seniors to write up their own histories. It is also an ideal time for you or your kids to sit down with grandparents, or older family members/neighbours and document their lives in Lane Cove.
Sponsored by the Lane Cove Historical Society, the competition is once again open to all with an interest in Lane Cove and its past.
Entry Requirements
An essay (illustrated where appropriate) of 5,000 to 7,000 words,
OR
An Oral History produced digitally as a video or audio recording on USB stick or disc of 30-45 minutes duration. This must be accompanied by a written transcription (in Microsoft Word format).
The interview/video must also be accompanied by a short written summary and an explanation about why it makes a significant contribution to our understanding of Lane Cove's history.
OR
A Video Doco of 7 to 15 minutes
The information submitted must be original research that has not been already published or documented.  If the research is about a known person, event or phenomenon, you can still enter the prize if you offer some fresh perspectives or insights. Any research offered for the Lane Cove History Prize must also be original in the sense that it has not been offered elsewhere, either in another prize or, for example, in completion, of some degree program of study.
Details, including guidelines and criteria for submission, can be found here.  The entry must be submitted by 31 August 2022.
If you have any questions about the prize, please email here.
Lane Cove History Prize 2020 Winner (Comp not held in 2021)
The winning entry will be awarded a prize of $1,000 at the LCHS's October Monthly Meeting. The best submissions will be published in the LCHS's Journal, and all submissions will be archived in the LCHS Collection and also given to the Local Studies Unit of the Lane Cove Library. This project will primarily benefit the residents of Lane Cove. However, it will also enrich the reserves of historical research within New South Wales and Australia.
The 2020 winner was awarded to Dr. Susan Ingham for her essay, "Hold Your course. The Participation of Women in the Lane Cove Sailing Clubs".  This essay arose from Susan's considerable personal interest in the emergence of sailing as a sport and in the participation of women in the sport.  More details here.
Keep Local News Free
---
Many of you have asked how you can support In the Cove. It's so easy – tell your friends about us, follow us on a different platform or subscribe to our weekly news blast.
We now have a Patreon account  where you can sponsor us for any amount you like (this allows us to keep local news free – no paywall!!!)
ITC wants to make sure you get local news when you need it by employing local people to help us out. We need your help – yes, local business advertises with us, but this is our sole source of funding. Feel free to be a reader sponsor if you have enjoyed our local news coverage – no amount is too small or too big. Thank you so much to the people who have already supported us via our press Patreon account. Help Us Here.
Stay tuned. We will be announcing our In the Cove Intern programme soon – where we will take on a part-time PAID intern who lives locally and is studying either PR, Social Media, Communication or Journalism.   This is our way to give back to Lane Cove, and as you would be aware, we offer free advertising for all local jobs as we are passionate about local jobs for local people.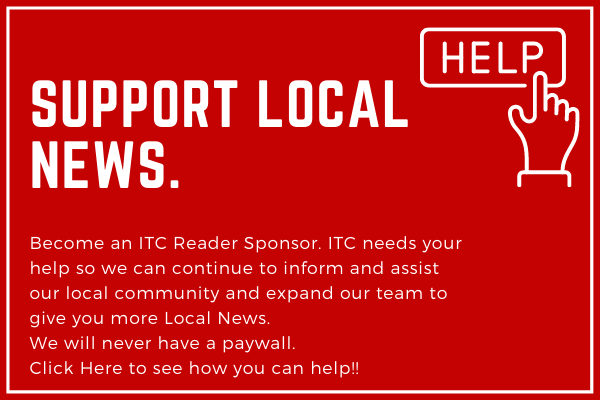 ---
Get Your Local News on Different Platforms
We have many platforms to follow, each taking a different take on Lane Cove News and Information. Don't miss out!
Facebook: www.facebook.com/inthecove