School holidays are fast approaching. As you know, activities book up VERY fast! We have a list of local activities to make your kids break fun and exciting!
Did you know you can use The Active & Creative Kids vouchers to pay for so many of the below activities? The Active program provides two $100 vouchers for parents, guardians and carers of school-enrolled children to use towards sport and active recreation costs each year. The Creative kids voucher can give one $100 voucher per year to put towards the cost of lessons and fees with registered providers.
Vouchers are valid January to December and Voucher 2 is valid July to December.
Join Gallery Lane Cove + Creative Studios to bring in the New Year with a fantastic array of Ceramics, Painting, Drawing and Sewing workshops for the kids.  Gallery Lane Cove also offers before and after school time care to help parents who do not work in Lane Cove.
Click on the below link to get all the info and to book into our jam-packed Easter School Holidays program.  Book soon as the holiday art programmes sell out quickly.
If you would like to use a course credit or Creative Kids Voucher towards any workshops please email us at [email protected]
Address:  164 Longueville Road NSW (opposite the Library)
Phone: 9428 4898
Booking Info School Holidays:  Gallery Lane Cove
Website: www.gallerylanecove.com.au
Email:  [email protected]
Facebook: @gallerylanecove
---
Make the next school holidays a hit by giving your child the Ultimate Rock Experience at Big Music Holiday Rock Camp!
Working in small groups with our expert music coaches, kids rotate each day learning songs on guitar, bass, drums, keyboard and singing with a performance on the last day.
No prior music experience required and it's a great way to discover an instrument they love.
Pricing:
4 day program $480 each (9am – 3pm)
Optional before/ aftercare extra  $20ph
---
The Blue Umbrella OOSH at Currambena
Hello and Welcome to The Blue Umbrella Vacation Care!
For bookings or enquiries please contact us at [email protected]
Dates and times TBC
To make an enquiry about The Blue Umbrella or to request an enrolment form please email us directly at [email protected]
---
Ros Gervay Creative Holiday Workshop
Keep the kids entertained whilst expanding their artistic skillset in this fun and nurturing program that is sure to bring on that beautiful, proud "Look what I made!" smile.
Choose from:
The 4-Day Package 9am-3.30pm (SOLD OUT – individual sessions still available)
The 4-Morning Package 9am-12pm (SOLD OUT – individual sessions still available)
The 4-Afternoon Package 12.30pm-3.30pm (SAVE $20)
Or contact Ros directly [email protected] to enquire about single session bookings.
Small-group guarantee as seats are capped. Lane Cove West location.
---
Wild Kindy can't wait to be back in the bush these holidays, providing your kids with an Easter of adventure
NEW! Fire Striking and Camp Cooking Session: Learn art of lighting a fire with a flint, managing a fire safely and enjoy some camp cooking.
Wild Explorers is our most popular session: Children will enjoy child led nature activities.   We will facilitate eco- craft, hapa zone, den building and learning how to use REAL tools.
Hocus Pocus is always magical. Whittle wands, building dens and concoct bubbling, colour changing potions. 
Let's go WILD these holidays.
To book: https://wildkindy.com.au
---
Active
---
Burns Bay Dance Studios is holding our amazing camps Tuesday 12 to Thursday 14 April.
Ages 4-7yrs & 8-12yrs
Cost $80 (special discount for current BBDS students $70)
Time 9-3pm (early drop off and late pick up available. SMS 0402779330 to organise)
Enrol email [email protected]
Bring your food, yoga mat or towel, water bottle, pillow and/or blanket for movie time.
We provide popcorn, chips and fruit.
Dance workshops include ballet, jazz, contemporary, musical theatre and acrobaticarts.
Special discount for non-bbds students if you book all three days and pay by Friday 25 March.
$70 per day $210 (save $30).
We except Creative Kids Vouchers for camps.
Limited spaces in both age groups so book in fast!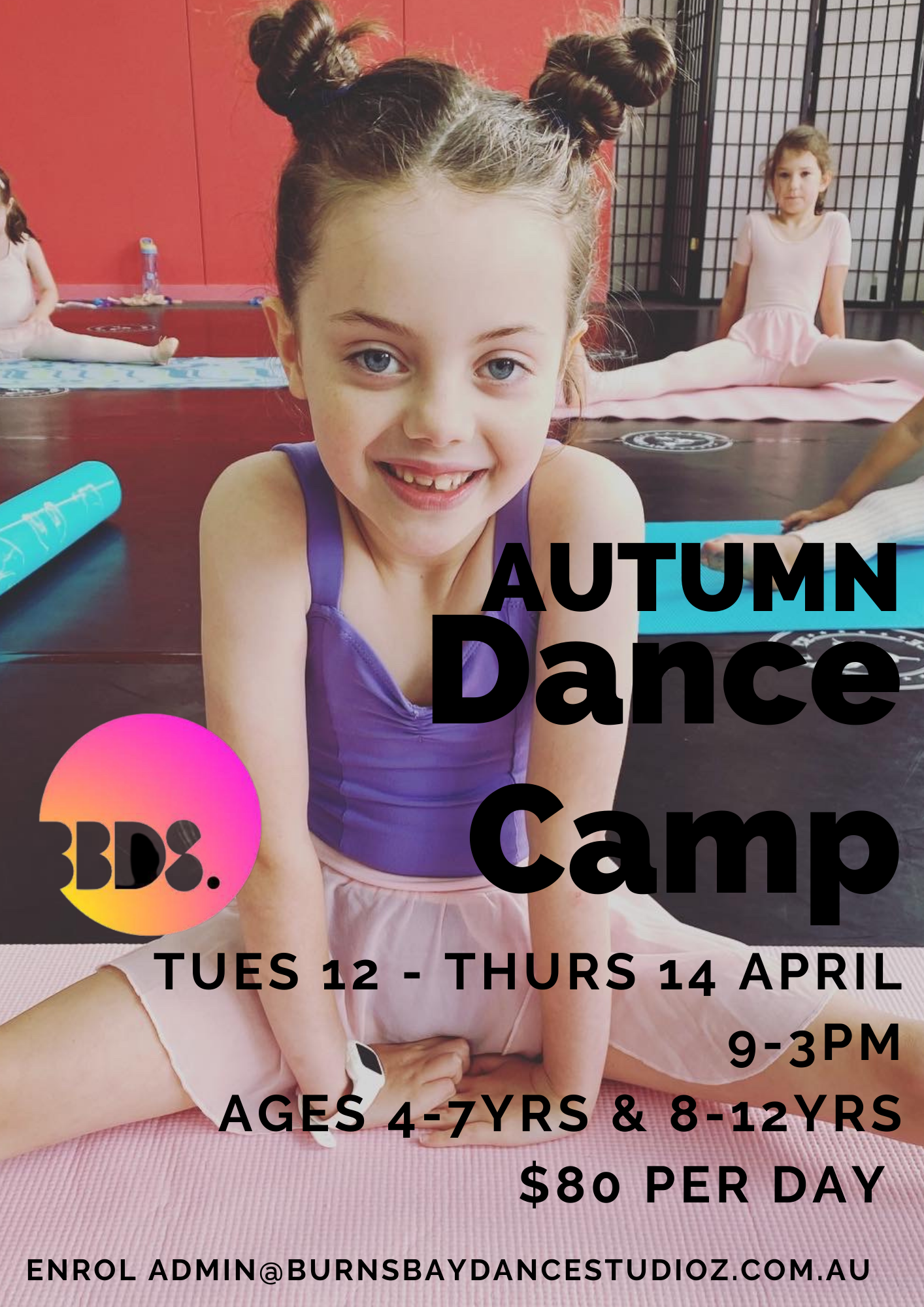 Time: 9 – 3 pm (late pickup available)
Address:  Suite 16, 47A Penrose Street, Lane Cove West
Phone:  0402 779 330
Booking: [email protected] or 0402 779 330
---
Brewers Swimming
Enrolments are now open for our April Holiday Intensive Program!
These intensive weeks help to consolidate skills swimmers have learnt in the previous term and are a great way for new or returning swimmers to reacquaint with the water.
Tuesday 19th April – Friday 22nd April
– Lessons from 8.30 am
– Part-week enrolments available
Ph: 0419 801 474
E: [email protected]
W: brewerswimming.com.au
---
Bop till you Drop –

 School Holidays Workshops!
Are you looking for a program with a difference? Bop till you Drop have been running School Holiday Workshops for the past 18 years? And they must be doing something right as they won 2019 People's Choice award for 'Best School Holiday Provider'! Suitable for 5–12-year-olds, they want the children to enjoy themselves, however they also want them to grow and learn something new about performing arts and about their own personal growth. Their professional teachers will run a structured program consisting of six, 45-minute classes per day. These classes include DANCING, SINGING, ACTING, as well as CRAFT, COOKING and SCIENCE. Bop till you Drop is a registered Covid19 Safe business, following the Service NSW guidelines.  
Their aim is to build children's self-esteem. On the last day, the children will perform in a concert (restrictions permitted), so you can witness all their newfound talents. This is an important part to increasing their self-confidence and public speaking skills as well as giving them a huge sense of accomplishment.
CREATIVE KIDS VOUCHER WELCOME!
Enter discount code (COVE21) for $20 OFF your booking.  
(Only available for 2-day bookings and not to be used with any other offer, except creative kids voucher)  
Age: 5 – 12yrs 
Cost:  $79 per day ($158 for 2 days)
Siblings: $64 per day – $30 OFF (2-day bookings only)
Enter discount code (COVE21) for $20 OFF your booking.  
Time: 9.00 – 3.30
Extended Hours: 8.00 – 5.00  
Dates:  
Tues 12 & Wed 13 April – GLADESVILLE (Boronia Park Scout Hall, 93 Pittwater Rd, Gladesville)
Booking form: BOOKING FORMS
Phone: 1300 13 03 13  
Email: [email protected]
Website: Bop till you Drop – School Holiday Programs
Facebook: facebook.com/boptillyoudrop/  
We aim to build a lasting love of exercise through a wide variety of age specific sports, games and activities that are suitable for both girls and boys of all athletic abilities (all children will be kept in age groups throughout the day). We begin the day with warm-up games, throughout the day we rotate between different sports, games and action packed activities which will leave your children asking for more. Some of the games we play include bull rush, relay races, soccer, netball/basketball, capture the flag, music games and many more.
Additional information
• Age groups and friends will be kept together.
• Program continues rain, hail or shine.
• A large indoor area is used during the day in case of bad weather.
• Sign in and sign out policy applies.
Program information
For ages 4 to 12
$75 per day
9am to 3pm
8am to 6pm, additional $20 pp/pd
Where:  St Thomas school, Willoughby.
Book here: littlelegends.net.au
Email: [email protected]
Website: littlelegends.net.au
---
Lane Cove Taekwondo doesn't have a dedicated school holiday program, however, they are open as usual in school holidays so its a perfect time to join. Lane Cove Taekwondo presents an active, exciting and powerful martial arts experience. Students will learn all aspects of Taekwondo and the sessions are guaranteed to have them sweating, smiling and learning.
So what are you waiting for?
Mobile: 0406 493462
Facebook:lanecovetkd/
Website: lanecovetaekwondo.com.au
---
Lead Tennis Camp

KidFit Club
🤔 Time
We begin at 8:30am and finish at 3:30pm. Pick until 4:00pm
🤔 Where
Look for the Kidfit Club staff member at the front of the school gates next to the St Michael's Primary school sign
If you have any other questions or comments, please don't hesitate to ask by emailing [email protected]
---
Educational
---
Sydney Speech Clinic – Lego® Based Therapy Group Program
Lego® based therapy is a social development program for children with social communication difficulties.  It uses children's interest and motivation for playing with Lego® to help them develop communication and social skills.
Lego® based therapy is used to teach children skills like turn-taking, eye contact, sharing, listening, conversation, teamwork, shared attention and problem-solving.  Lego® based therapy offers a ''naturalistic'' approach to social skills development which can improve generalisation of social skills. (Delprato 2001;Kohler et al. 1997).
When children play with Lego®, they're more likely to interact with each other, listen and work together through collaborative play.
Group A- Tues 12th, Weds 13th, Thurs 14th April – 3.30pm – 5.30pm. (2 hours per day for 3 days)
Group B- Tues 19th, Weds 20th, Thurs 21st April – 9.30am – 11.30am. (2 hours per day for 3 days)
---
Sydney Speech Clinic – Happy Hands Group Program
The SSC Happy Hands Group Programs are all about promoting fine motor development, confidence and social skills to participate in learning and everyday tasks at school and in the community. The program is ideal for children between the ages of 5 to 8.
Fine motor skills are integral for participating in everyday situations and activities across environments. For example: using scissors, developing pencil grasp, letter formation, tying shoelaces, getting dressed, opening lunch boxes, to name a few things. Without these skills, a child's confidence, self-esteem and independence can be affected and learning can become more challenging.
---
Kumon Lane Cove
At Kumon, we personalise each student's program, right from the beginning. Students begin study at a level that allows them to build self-confidence from day one, and progress according to their ability rather than their age. Over time, our students develop the study habits, attitude and skills that will allow them to study advanced material confidently and independently.
Kumon has operated in Lane Cove for over 30 years, and is run by local mum (and ex-Kumon Student) Sheryl Lee. We are constantly adjusting our centre to ensure the safety of our students, staff and the local community. Families can study with us in person, online, or via correspondence – choose the system that suits your family best!
Find out more about the Kumon Method of Learning by watching our introductory video (kumonglobal.com/kumon-a-foundation-for-the-future/) or booking an Orientation Meeting directly with Sheryl at [email protected].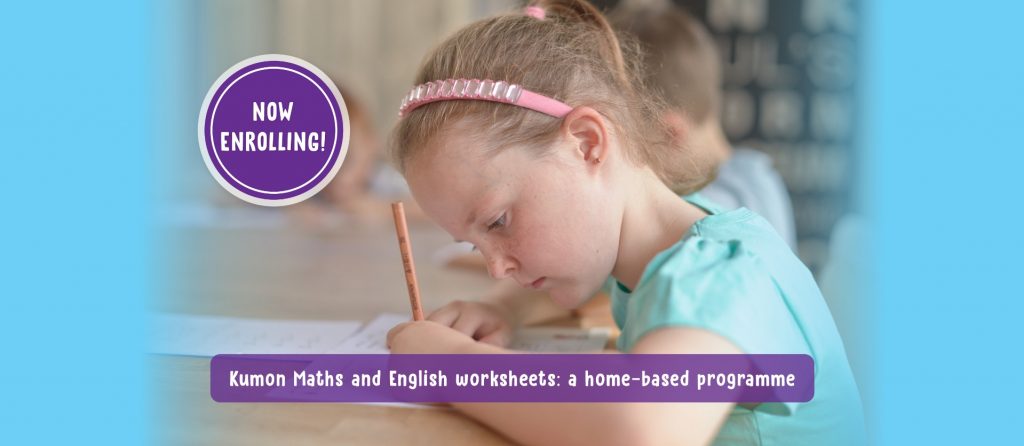 ---
Holiday Workshops for little and big kids
Guided 100% in Spanish by native teachers.
ENCANTO EN VACACIONES has been carefully crafted for kids aged 4 to 7. Based on the fabulous Disney movie, kids will immerse in the magical world of La Familia Madrigal, making arts and crafts, playing, singing, and exploring Colombia's culture through animals, food, music and people. And yes, we will sing No se habla de Bruno!
What: Holiday Workshops (Encanto en Vacaciones) for kids 4-7 years old
When: Tuesday 12th of April- 9:30 a.m. – 12:30 p.m.
Wednesday 20th of April-  2:00 p.m. – 5:00 p.m.
How long?: Three-hour workshop
Cost: $69 (including all materials)
GIRA LA RULETA (Spin the wheel)  will take the kids into classic and fun trivia and strategy games. Children will make the most of their problem-solving skills to tackle games, challenges and riddles, all in Spanish!
This workshop is designed for kids aged 8-12 years old.
What: Holiday Workshops (Gira la Ruleta) for kids  8-12 years old
When: Wednesday 13th of April – 2:00 p.m.-5:00 p.m.
Tuesday  19th of April –  9:30 a.m.-12:30 p.m.
How long?: Three-hour workshop
Cost: $69 (including all materials)
To enrol send an email to [email protected] with your child's name and DOB or visit www.spanishmi.com.au
Northside Speech Pathology is running our Social Skills Groups these school holidays!
Tuesday 19th – Friday 22nd of April
Our Social Skills course is specially designed to help children with developmental delays and difficulties to communicate with others more effectively, in order to improve their relationship building and social fulfilment.
Enquire now!
Phone: 0434 527 560
Keep Local News Free
---
Many of you have asked how you can support In the Cove. It's so easy – tell your friends about us, follow us on a different platform or subscribe to our weekly news blast.
We now have a Patreon account  where you can sponsor us for any amount you like (this allows us to keep local News free – no paywall!!!)
ITC wants to make sure you get local News when you need it by employing local people to help us out. We need your help – yes, local business advertises with us, but this is our sole source of funding. Feel free to be a reader sponsor if you have enjoyed our local news coverage – no amount is too small or too big. Thank you so much to the people who have already supported us via our press Patreon account. Help Us Here.
Stay tuned. We will be announcing our In the Cove Intern programme soon – where we will take on a part-time PAID intern who lives locally and is studying either PR, Social Media, Communication or Journalism.   This is our way to give back to Lane Cove, and as you would be aware, we offer free advertising for all local jobs as we are passionate about local jobs for local people.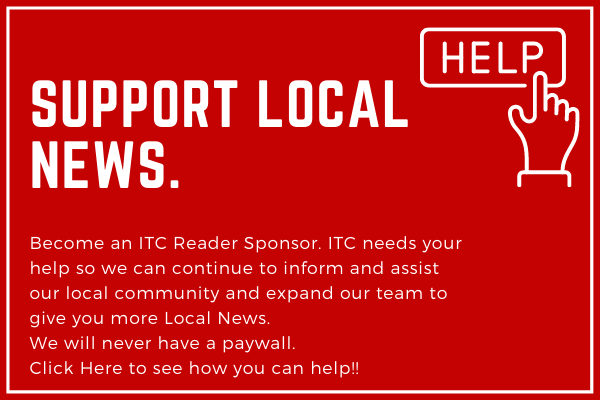 ---
Get Your Local News on Different Platforms
We have many platforms to follow, each taking a different take on Lane Cove News and Information. Don't miss out!
Facebook: www.facebook.com/inthecove