Needs some new plants?  Don't want to break the budget buying them?  We have the solution!! The Huge Plant Sale is back on again.
Charity Plant Sale
Keith and Maureene, a retired couple, are avid gardeners and propagators. Twice a year  Keith and Maureene open their house and hold a huge plant sale. The sale is aptly called the Huge Plant Sale.
All proceeds from the Huge Plant Sale are donated to the National Breast Cancer Foundation (NBCF). They have raised over $100 000 for breast cancer since they started selling plants a few years ago.
As Featured on Gardening Australia
ABC's Gardening Australia featured Keith and Maureene and their Huge Plant Sale and you can view the programme here.
Pardon the pun, but the Huge Plant Sale keeps growing each year.  Even if you have visited the Huge Plant Sale before, ITC recommends you visit again. Keith likes to mix it up and you never know what you will find in his garden!!!
There is something for everyone:
Plants
Shrubs
Small Trees
Fig Trees
Native Plants
Succulents
Herbs.
The prices range from $2.00 to $20.00 – the average plant price is around $5.00.
Organising a charity plant sale is not for the faint-hearted, Keith works 40 hours a week propagating and tending to his plants. On plant sale day they work non-stop from the moment they get up. By the end of the day, they are exhausted and their feet ache, but the pain is worth it knowing they have raised money for breast cancer research. They could not hold the sale, without the help of their grandchildren, who travel up from Bawley Point each sale to help them.
---
Keep Local News Free
---
Many of you have asked how you can support In the Cove. It's so easy – tell your friends about us, follow us on a different platform or subscribe to our weekly news blast.
We now have a Patreon account  where you can sponsor us for any amount you like (this allows us to keep local News free – no paywall!!!)
ITC wants to make sure you get local News when you need it by employing local people to help us out. We need your help – yes, local business advertises with us, but this is our sole source of funding. Feel free to be a reader sponsor if you have enjoyed our local news coverage – no amount is too small or too big. Thank you so much to the people who have already supported us via our press Patreon account. Help Us Here.
Stay tuned. We will be announcing our In the Cove Intern programme soon – where we will take on a part-time PAID intern who lives locally and is studying either PR, Social Media, Communication or Journalism.   This is our way to give back to Lane Cove, and as you would be aware, we offer free advertising for all local jobs as we are passionate about local jobs for local people.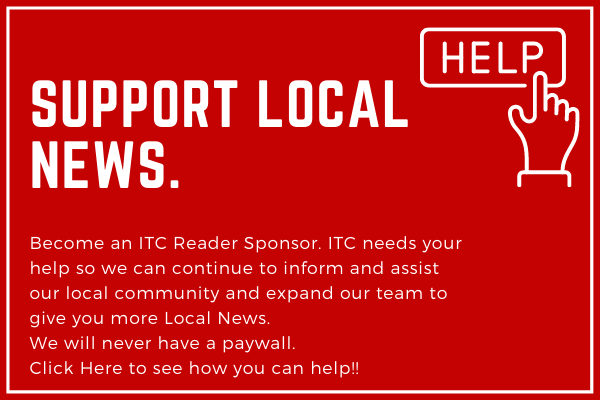 ---
Get Your Local News on Different Platforms
We have many platforms to follow, each taking a different take on Lane Cove News and Information. Don't miss out!
Facebook: www.facebook.com/inthecove