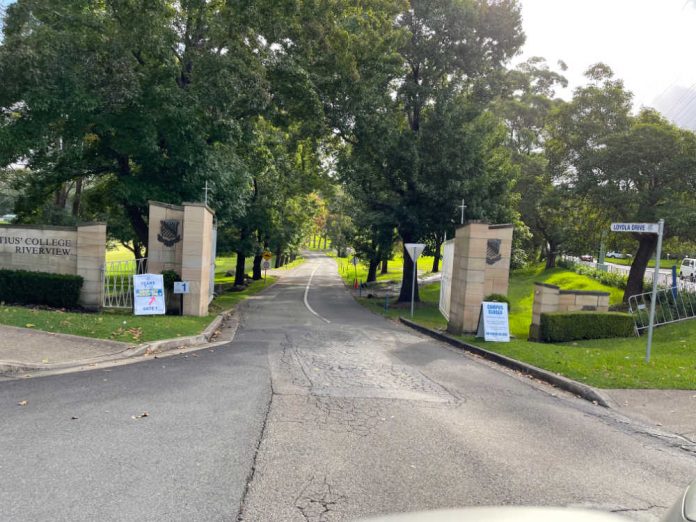 Update 24 March 2022
UPDATE ON CHILD APPROACH CASE LANE COVE – INVESTIGATION COMPLETED
North Shore Police Area Command has released the below statement about 9 March 2022.
Officers from North Shore Police Area Command investigating a report an 11-year-old boy was approached by an unknown man about 8am last Wednesday (9 March 2022), on Lane Cove Road, Lane Cove, have spoken to a man in relation to the incident.
Police inquiries have revealed the man was lawfully entitled to be at the location and there are no suspicious circumstances surrounding the interaction.
There will be no further police action.
Since the news of that investigation became public, police confirmed that they were also another incident reported to them on 18 March 2022. The police have NOT issued an update on that investigation.
Background
This week a warning notice was issued by at least two north shore state primary schools that a student had been approached by a male advising them that buses had been cancelled and the student was offered a lift to school.
One of those schools was Lane Cove West Public School.  The wording of the notice implied that the student involved was a Lane Cove West Public School child.  The student involved was not a Lane Cove West Public School student.
However, the Police have confirmed that the incident did take place.
Child Approached in Lane Cove on 9th March 2022
The Police Media Unit confirmed to In the Cove that an incident did take place in Lane Cove on 9 March 2022.  A spokesperson said:
"About 8 am last Wednesday (9 March 2022), an 11-year-old boy was waiting for a bus on Lane Cove Road, Lane Cove, when an unknown male approached and offered to drive him to school.
He allegedly told the boy that buses were not operating. The boy declined the offer.
Police were notified and officers attached to North Shore Police Area Command commenced an investigation.
The man police would like to speak with is of Indian Sub-Continental appearance, believed to be aged in his 20s, about 160cm tall, slim build with broad shoulders, and acne on his face. He was last seen wearing a black jumper, black tracksuit pants, black shoes and was carrying a backpack.
Inquiries continue."
ITC queried the exact location as Lane Cove Road is not located in the Lane Cove Council Area.  We were advised that the incident happened on Longueville Road.  We have been told by an ITC reader that they spoke to the boy about this incident and he told her it was at the Lane Cove Interchange (which is technically located on Longueville Road).
St Ignatius Riverview Letter 17 March 2022
On 17th March 2022 St Ignatius Riverview advised the College Community that the child involved was one of their students.   The following letter was sent out by Dr Paul Hine, SIC Principal:
"Dear Members of the College Community,
Late this afternoon, a child safety incident of major concern in the Lane Cove area was reported to the College.
Allegedly, an 11 year old boy was approached at a bus stop, in which a car pulled up and the driver remained in the car while a passenger came and spoke to the child. He informed that school buses were not running and that the school was sending Uber's to pick up children and take them to school. To his credit the child refused to get into the car. The man persisted with the story and fortunately an adult who was nearby overheard the conversation and intervened.
When students at the Regis Campus were spoken to late today, it was revealed that one of the boys was approached by an adult outside of Chargrill Charlie's at Lane Cove with a similar request over recent days. Thankfully the student removed himself from the situation. This matter will be followed up with the Police as a matter of priority.
These incidents are a reminder of the importance of discussions about safety and children not engaging in conversations with, or responding to invitations to accompany unknown adults.
If there are any queries or concerns please do not hesitate to make contact.
Sincerely,
Dr Paul Hine"
St Ignatius Riverview Letter 18 March 2022
It appears that the first incident was in fact not isolated and the following update was sent out to the college Community on 18 March 2022
"Dear Member of the College Community,
I want to follow up further to my email yesterday afternoon on child safety matters.
Subsequent to that email, the College has now received additional information regarding similar incidents.
We are liaising with the Police and supporting the students and families involved.
It is our understanding that the students involved in these incidents, which occurred outside school grounds, responded in a way that reflects the protective education they've been provided with.
As a result of new information, we are conducting additional safety briefings with all students today.
It is important that parents also have conversations at home with their son/s about these dangers that unfortunately exist within our society.
I was compelled to write to you again in context of the new information that the College has become aware of since my email yesterday afternoon.
If any member of the public has any concern about the safety of any child – be they one of our students or not – they should call the Police Crime Stoppers line immediately on 1800 333 000 and/or your local Police station and report the matter.
Please do not hesitate to contact me if you have any concern or additional information regarding these matters via [email protected].
Yours sincerely,
Dr Paul Hine
Principal"
Police Update 18 March 2022
The Police Media Unit has confirmed they have now received another report of a Riverview Student being approached in Lane Cove Plaza.
A spokesperson said:
"On Friday 18 March 2022, police received a report of a child approach incident at a chicken shop on Burns Bay Road, Lane Cove, alleged to have occurred between 9 March 2022 and 11 March 2022.
Investigations into the report continue. Anyone with information is urged to come forward and contact North Shore Police Area Command."
North Shore Police can be contacted on 9414 8499 or Crime Stoppers (1800 333 000 or www.crimestoppers.com.au).
Safe People  Safe Places
The NSW Education Department has a programme called Safe People, Safe Places and the message that they want you to share with your kids is above.
It is a good time to have a chat with your children about Stranger Danger and Safe Places
Keep Local News Free
---
Many of you have asked how you can support In the Cove. It's so easy – tell your friends about us, follow us on a different platform or subscribe to our weekly news blast.
We now have a Patreon account  where you can sponsor us for any amount you like (this allows us to keep local News free – no paywall!!!)
ITC wants to make sure you get local News when you need it by employing local people to help us out. We need your help – yes, local business advertises with us, but this is our sole source of funding. Feel free to be a reader sponsor if you have enjoyed our local news coverage – no amount is too small or too big. Thank you so much to the people who have already supported us via our press Patreon account. Help Us Here.
Stay tuned. We will be announcing our In the Cove Intern programme soon – where we will take on a part-time PAID intern who lives locally and is studying either PR, Social Media, Communication or Journalism.   This is our way to give back to Lane Cove, and as you would be aware, we offer free advertising for all local jobs as we are passionate about local jobs for local people.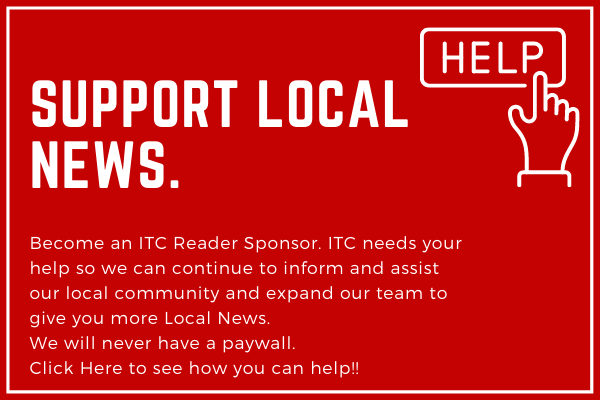 ---
Get Your Local News on Different Platforms
We have many platforms to follow, each taking a different take on Lane Cove News and Information. Don't miss out!
Facebook: www.facebook.com/inthecove