At midnight on 19 March 2022, NSW Fire and Rescue received notification of a fire in an Automotive business on Mowbray Road Lane Cove North.
Crews arrived to find significant smoke billowing from the Fremder Automotive business at 698 Mowbray Road Lane Cove North (see location below).
As the fire was in an automotive business, which stores oil and other chemicals in the ordinary course of business, 25 fire crew were on the scene. Police and Ambulance were also in attendance. One ITC Lane Cove Chat member said he heard at least seven emergency vehicles travelling down Mowbray Road. NSW Fire and Media confirmed to ITC that no one was injured and there was no damage to any other property.
Crews stayed on the scene until 2.00 am, when the building was handed back to the owner. NSW Fire and Rescue Media could not advise the cause of the fire.
ITC visited the site at 11.00 am on 19 March 2022. From the front of the building, no damage was visible.
We spoke to the owner, who advised us it was only a small fire and limited damage. He said no vehicles were damaged, and they would be open for business as usual on Monday morning.
Roving Reporter Melanie took our cover photo at 12.30 am on 19 March 2022.
 Keep Local News Free
---
Many of you have asked how you can support In the Cove. It's so easy – tell your friends about us, follow us on a different platform or subscribe to our weekly news blast.
We now have a Patreon account  where you can sponsor us for any amount you like (this allows us to keep local news free – no paywall!!!)
ITC wants to make sure you get local news when you need it by employing local people to help us out. We need your help – yes, local business advertises with us, but this is our sole source of funding. Feel free to be a reader sponsor if you have enjoyed our local news coverage – no amount is too small or too big. Thank you so much to the people who have already supported us via our press Patreon account. Help Us Here.
Stay tuned. We will be announcing our In the Cove Intern programme soon – where we will take on a part-time PAID intern who lives locally and is studying either PR, Social Media, Communication or Journalism.   This is our way to give back to Lane Cove, and as you would be aware, we offer free advertising for all local jobs as we are passionate about local jobs for local people.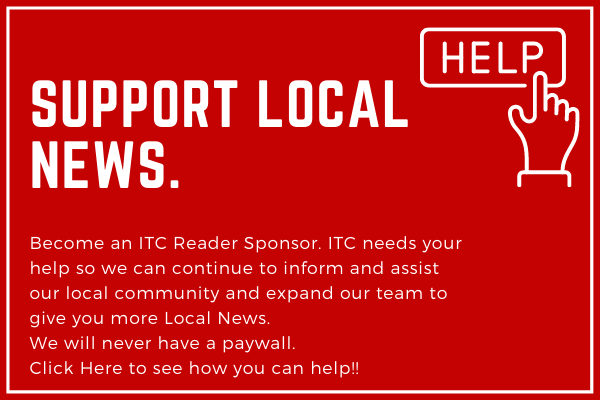 ---
Get Your Local News on Different Platforms
We have many platforms to follow, each taking a different take on Lane Cove News and Information. Don't miss out!
Facebook: www.facebook.com/inthecove