Welcome to our Lane Cove News week in review.  A few solid days of rain last week and then a few days of sunshine.
The wet weather has led to Mayor Andrew Zbik compiling a list of footpaths in the Lane Cove Council Area that have accumulated slime with the excess rain and need to be pressured washed.  Email pictures of any slimy footpaths near you to the Mayor.
Lane Cove Public School Hall Progress
Here is a Sneak Peek of the Lane Cove Public School's new Hall construction.
As many of you remember, The Lane Cove Public School Hall burnt down in a fire on Tuesday 21st January 2020. Due to the quick actions of NSW Fire and Rescue, the fire was contained to the School Hall and Canteen.
In February 2021, the school had a new (better than ever) canteen and ground broke on the new site location for the Hall.
If the rain would stop, the hall could be done before the new year, but the weather forecast isn't so promising.
Read our article about the fire here.
Read our article on the plans for the new hall here.

Roads and Traffic Forum
Last Wednesday, 20 July 2021, ITC hosted a Roads and Traffic Forum.   A list of issues we discussed is here, we are waiting on a list of matters that Transport for NSW will investigate as a result of the Forum, and we will provide a full report asap.
However, the Lane Cove Council did agree to investigate the no-right turn at Cox's Lane and Burns Bay Road, and Transport for NSW advised that they did check the timings on the intersections in our issues list and found that the signalling for the right-hand arrow from Epping Road into Longueville Road was not working correctly and would be fixed up.  Our Cover photo (taken by Lane Cove Mayor Andrew Zbik shows our great turnout at the event).
COVID19 Visitor Restrictions at RNSH
Royal North Shore Hospital released the following statement:
"Royal North Shore Hospital asks patients to identify two nominated visitors to our hospitals and services for the duration of their admission.
The requirement has been introduced in the interests of the safety and wellbeing of patients, their families and staff as we respond to the third wave of Omicron COVID-19.
Each patient will need to nominate two people, such as their next of kin, who will be able to visit them during their stay.
Other family and friends are encouraged to use technology to check in with their loved ones. We know how important visitors are for the wellbeing of our patients; however, to ensure the safety of our patients and staff, we need to limit the number of visitors coming to our hospitals and services."
New Business Alert
Thank you to Roving Reporter Matt who spotted KrazyBird moving into the old Akira restaurant in the Bakers Delight Arcade. They serve Korean Fried Chicken and more. Head over to their Facebook page to keep up to date.  When we published a post about this new business, people were excited that there would be Korean Fried Chicken in Lane Cove – a reminder that Kasina Korean Eatery on Longueville Road serves a great Korean Fried Chicken.
Lane Cove Sport
Their achievements include:
Over 300 members.
14% increase in membership over the last year.
43 State Representative Swimmers.
8 National Representative Swimmers.
One of the top five largest swim clubs in NSW.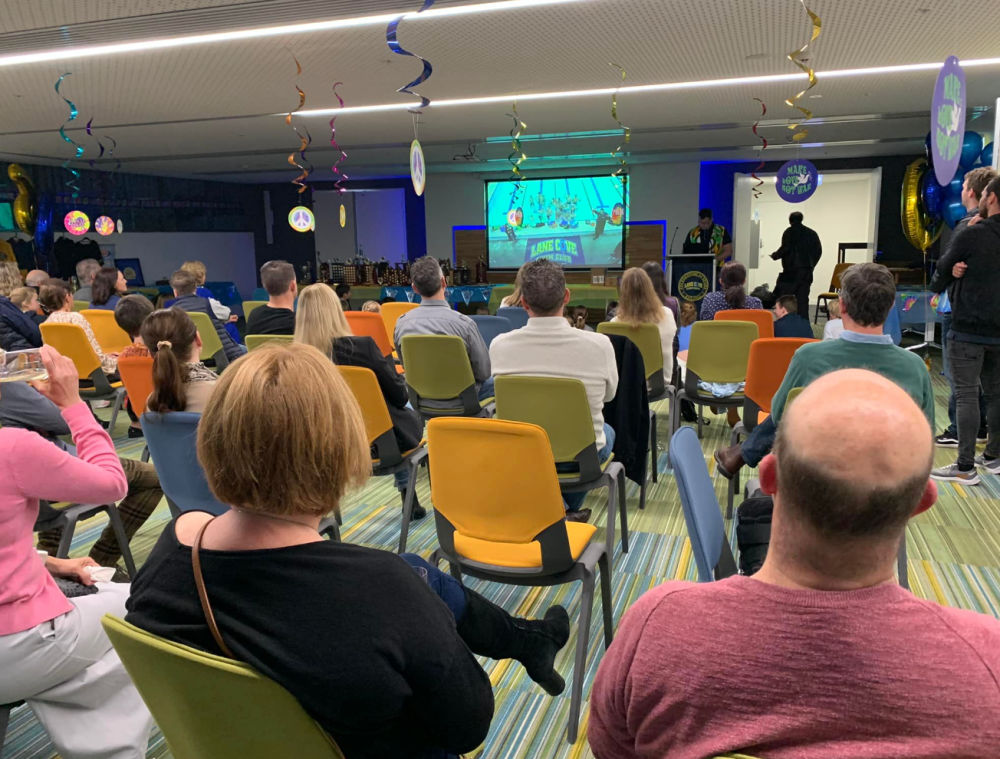 Lane Cove Events
Shoreshocked will be held on Saturday, 6 August 2022. It's an all-ages event at The Concourse, Chatswood, from 12:00 pm – 5:00 pm.
The Beddy Rays will headline it. Other artists include Sydney rockers Redhook, Northern Beaches locals The Rions, as well as VOIID, KODA and ShoreComp youth band winners The Fuming and Deep Focus.
Tickets are ONLY $5 – available from Friday 22 July – www.shoreshocked.com.
Have Your Say – St Leonards South – Part Storeys
​Proposed Development Control Plan Amendment 20 – Part Storeys in St Leonards South
The consultation runs  to Wednesday, 3 August 2022
Overview
Council is consulting with the wider community on a proposed amendment to the Lane Cove Development Control Plan (DCP) to clarify the definition of "Part Storeys" in St Leonards South.
The Council have raised concerns that the DCP Part Storeys control does not operate in conjunction with the storeys control map. Generally, the St Leonards South (SLS) precinct is steep both north-south and east-west, creating challenges in delivering buildings in a dramatically sloping landscape.
The current DCP states that 'Part storeys resulting from excavating steep slopes or semi-basement parking will not count as a storey". This proposed amendment will restrict the number of part storeys to one and to a maximum of 50% of the floorplate.
Proposal
At its 23 June 2022 meeting, Council resolved to:
"limited to one (1) the number of Part Storeys in each building in the St Leonards South precinct, and to restrict residential floor plates within a Part Storey to a maximum of 50% of the floorplate in the Part Storey;
ensure that the Savings Provisions of clause A.1.7 of the Lane Cove Development Control Plan 2009 shall not apply to the amendments proposed about Part Storeys, and to make appropriate amendments to the Lane Cove Development Control Plan 2009 to facilitate this objective;."
To view the proposed amendments to Part C – Residential Localities, which address two new objectives and changes to the Height in Storeys Clause on Part Storeys, view the Proposed amendments to Height in Storeys for Building Envelope 7.
In addition, Part A of the DCP – General controls, Clause A.1.6 is to be amended to exclude Amendment 20 from Savings Provisions. Both amendments will be worded depending on legal advice sought during public exhibition."
Have Your Say
You can have your say on the proposed amendment by making a submission to the General Manager quoting the reference St Leonards South DCP Part Storeys Amendment – SU8877 by:
Email: [email protected]
Post: Lane Cove Council, PO Box 20, Lane Cove NSW 1595
For further assistance please contact Council's Strategic Planner, Terry Tredrea on 9911 3580 or [email protected].
Written submissions will be received by Council until 5:00pm Wednesday 3 August 2022.
Crime, Incidents and Accidents
The Lower North Shore has seen a significant increase in stolen cars and home break and enters.
The North Shore Police Command has started a public awareness campaign to encourage residents to lock their cars and homes.
Details here on how many thefts there have been in the Lane Cove Council Area and how to prevent thefts here.
Car Stolen from Greenwich Used in Robbery
Another car was stolen from Greenwich in late 19th July or early 20th July and was used in a break and enter in Lake Macquarie.
The image below was published an hour ago on the North Shore Police Command Facebook page – they have noted a significant increase in stolen vehicles and house break ins.
Police are appealing for public assistance to locate two vehicles, as an investigation continues into an alleged aggravated break and enter near Lake Macquarie this morning.
About 2 am (Thursday 21 July 2022), two unknown males stole a black BMW sedan – with NSW registration CMF78E – from the driveway of a home on Lakeside Drive, Swansea.
As the vehicle drove from the scene, a silver Mercedes sedan – with NSW registration DNM95U – drove to the same address and two unknown males left the vehicle and entered the same home.
The males left the scene a short time later with a number of items, before returning a second time and disturbing the occupant.
The males left the scene in the Mercedes, which is believed to have been stolen from an address in Greenwich between 11pm on Tuesday 19 July and 7.30 am on Wednesday 20 July 2022.
Investigations into the incidents continue, and police are appealing for anyone who may have sighted the BMW or Mercedes to contact police.
Anyone with information about this incident is urged to contact Crime Stoppers: at 1800 333 000 or https://nsw.crimestoppers.com.au. Information is treated in strict confidence. The public is reminded not to report data via NSW Police social media pages.
Lane Cove Random Drug Test
About 3:00 am on last Saturday Police stopped a grey Mercedes that was travelling west on Epping Road.  Checks revealed that the driver, a 30 year old woman, was disqualified from driving.  The woman was subjected to a random drug test which detected methamphetamine.   The driver was charged with driving while disqualified and is due to face Hornsby Court on 11 August.  She may also face other charges pending laboratory results..
Crows Nest
A 21-year-old Gordon man was arrested and charged with drug possession on Sunday morning.  Police were conducting a walk-through inspection of a hotel in Crows Nest when they observed the man around 1 am standing at the bar rubbing his gums with his finger.  The man was searched and was allegedly in possession of cocaine. He is due to appear at Manly Court on 1 September.
Week in Review – Sponsor – Tier 1 Plumbing
Ryan from Tier 1 Plumbing is fast becoming a familiar face in our local community, with a fantastic reputation primarily through word of mouth and via Recommendations on Lane Cove Chat by ITC
Tier 1 Plumbing is dedicated to providing professional, honest and high-quality plumbing services to all areas of Sydney. Tier 1 Plumbing is a 24/7 emergency plumbing service and offers plumbing drainage and gas fitting to all areas of trade, including domestic, commercial, property management and construction.   Licence Number 305110C
Help Support Local and Independent News
You can support us in three ways:
If you own a local business or a Lane Cove resident who owns a business, you can advertise with ITC – our packages start from a $30 monthly fee (for a 12-month commitment). Could you email us here for our rates card?
Buy the ITC  team a coffee – our office is nearly every coffee shop in Lane Cove, and we regularly meet locals at coffee shops – buy the ITC team a coffee (or two) here.
Become an ITC reader sponsor –  Feel free to be a reader sponsor if you have enjoyed our local news coverage – no amount is too small or too big. Thank you so much to the people who have already supported us via our press Patreon account. Help Us Here.