New Year's Eve is just around the corner, and fireworks are back on. There are several places in Lane Cove and Longueville to see the fireworks.
NYE Music
Before the Fireworks Plastic Soul will be playing in The Canopy from 7.00 pm to 9.00 pm.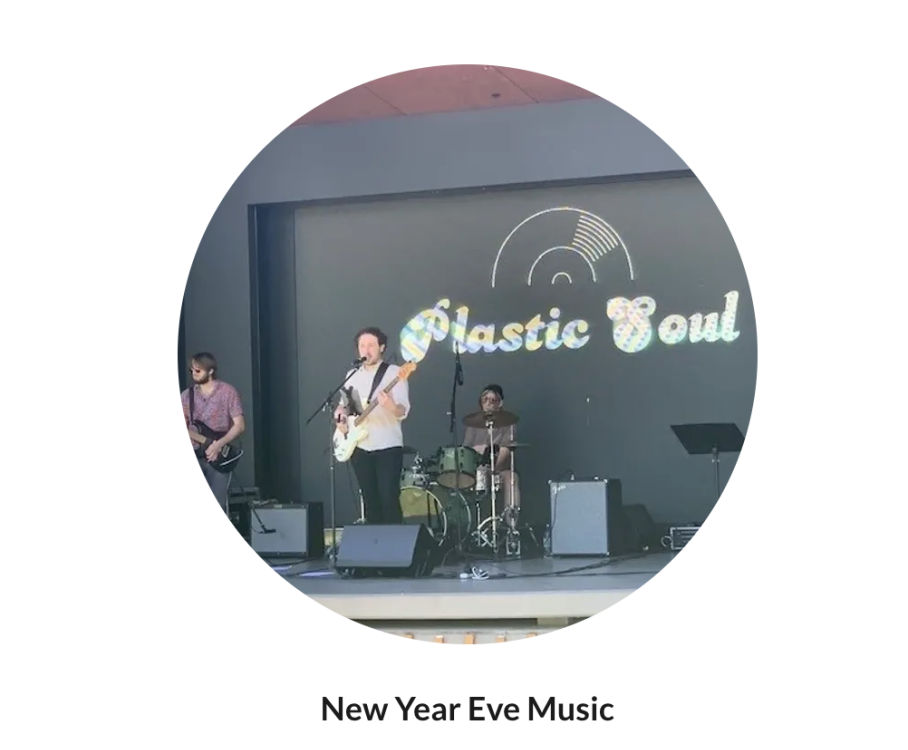 Where to See the Fireworks on New Year's Eve
Kenneth Street Longueville
The best place to see the fireworks is in Longueville.
This year the theme for the 9 pm fireworks is Calling Country which celebrate the local histories and contemporary experiences of Indigenous storytellers through art, song, sound, and dance. As a way of Calling Country, the selection of artists brings connections between the land, water and sky to reflect on the past, and grow stronger into the future.
The midnight fireworks display will mark the close of 2022 and celebrate the start of 2023. The complete program is here, and other information if you are looking to view the fireworks closer to the CBD.
Many families go to the 9 pm fireworks and then go home. Any side street off Kenneth Street in Longueville facing the harbour is ideal.
However, it is highly recommended that you park in Lane Cove and walk to Longueville.  If you drive into Longueville, you will spend at least an hour after the fireworks trying to leave Longueville.
Other people like to see the fireworks from St Michael's Church.
Manns Point Greenwich
Manns Point Greenwich is also highly rated as a place to watch the NYE fireworks. You will need to be at Manns Point before the RMS road closures are in effect.
Full road closures are proposed from 6:00pm on Saturday, 31 December 2022 to 1:00am on Sunday, 01 January 2023 at the following locations
• George Street at Manns Road (east of Manns Road)
• Albert Street; and
• Gother Avenue
To maintain traffic circulation, it is proposed to implement a one-way arrangement along the following streets:
• Manns Road
• George Street between Manns Road and St Lawrence Street; and
• St Lawrence Street between George Street and Manns Road. To facilitate the one-way arrangement, the above streets will be partially barricaded.
Foreshore Parks and Reserves
Alcohol-Free Zones are again in place this New Year's Eve (NYE) across foreshore parks and reserves from 6:00 pm, 31 December 2022 until 9:00 am, on 1 January 2023. The consumption of alcohol in these areas is prohibited during this time.
Information from Hunters Hill Council
New Year's Eve 2022 / 2023 Fireworks will return to the 2019 scenario of barges at the Harbour Bridge precinct and down the rivers, including a barge between Clarkes Point and Cockatoo Island. There will be fireworks at 9pm and Midnight.
All vantage points are free to enter (unticketed) in Hunters Hill including Clarkes Point Reserve, Morts Reserve, Kellys Bush Reserve, Huntleys Point Underpass and Lookout Reserve. Traffic, parking and vehicle restrictions will be in place throughout the LGA. Police will be present throughout the evening.
Special Event Clearways and No Stopping Zones will be in place from 12pm on New Year's Eve across Hunters Hill. Please check all signs when parking. Rangers will be on duty and Transport for New South Wales will tow away any vehicles parked in Clearways.
All vehicles entering at the Reiby Rd / Church St Overpass checkpoint who are not passed by Police to proceed to Woolwich Peninsua (via Avenue Road) will be sent further down Reiby Rd to the Rose Street underpass, there to exit via Joubert Street. Please obey all signs and instructions from Police and Traffic Controllers. Please remember that this is a residential area.
Parking and traffic restrictions are in place for the safety of residents and the public.
Traffic restrictions will be updated at Live Traffic NSW
Other Vantage Points Around Sydney
Check out the other Sydney Vantage Points on this map here.
Dinner Before Fireworks
The closest place to have dinner before seeing the fireworks in Longueville is at The Longueville Sporting Club (aka the Diddy).  Lusso Kitchen will be open between 12 and 9 pm.  Bookings are essential on 9427 2210 or book online here.
New Year's Eve Suppliers
We have a few tips on getting ready for the big night. Pop into Porter's Liquor Northwood and speak to them about your drink requirements. They offer glasses and free delivery, and you can return any alcohol you do not use (that has not been on ice and the labels are legible). They are so good at the party caper, that they can tell you how much each person will generally drink!!!!
Try out one of our caterers listed in our Business Directory if you need party food. Chargrill Charlies is a good option for chicken and salads. Chargrill Charlies is a good option for chicken and salads and lots more.  Just look at their catering range below.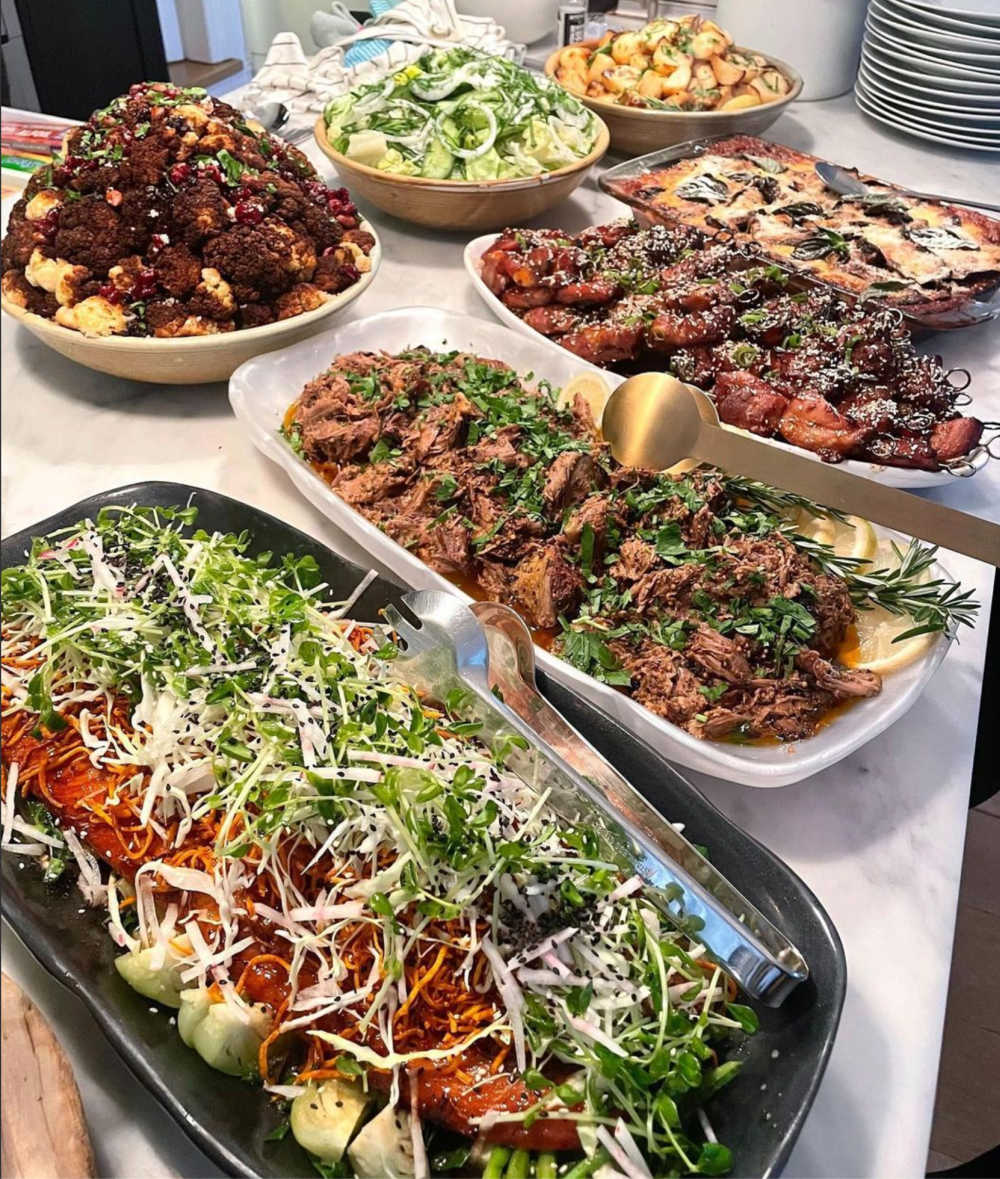 Want to make your party stylish – invite the team at Walkers Party Hire North Shore to help you out.  Check out this groovy glow in the dark furniture.  Perhaps you need a dance floor – no problems. Walkers can help you.
Porters Northwood sponsors this post.  They have been a long time supporter of ITC. Without the support of local businesses, we could not bring you all the local news and undertake our community and advocacy work (we are at every council meeting).
Contact Details
Address: 1 Northwood Rd, Northwood (opposite The Diddy)
Opening Hours: 9.30 am – 8 pm Monday to Saturday, 10 am – 8 pm Sunday
Phone: (02) 9427 1337 for home delivery or party services
Email: [email protected]
Order Online: www.shopmylocal.com.au
Facebook: https://www.facebook.com/portersliquornorthwood/
Instagram:https://www.instagram.com/portersliquornorthwood
---
Give ITC an End of Year Tip
Many of you have asked how you can support In the Cove.  Why not give us a tip??  Feel free to tip us if you have enjoyed our local news coverage – no amount is too small or too big.
You can support us in three ways:
Buy the ITC  team a coffee – this campaign will enable us to buy our staff a coffee but more importantly, pay their wages – buy the ITC team a coffee (or two) here.
Become an ITC reader sponsor –  Feel free to be a reader sponsor if you have enjoyed our local news coverage – no amount is too small or too big. Thank you so much to t people who have already supported us via our press Patreon account. Help Us Here.
If you own a local business or a Lane Cove resident who owns a business, you can advertise with ITC – our packages start from a $30 monthly fee (for a 12-month commitment). Email us here for our rates card.
Thank you so much to the people who have already supported us this year with one of our campaigns to assist with our running costs.  It is SO appreciated.
Get Your Local News on Different Platforms