Here you go, another in our Local Area Spotlight series. This time we tackle the business-dense region that is Lane Cove West Business Park. Due to the sheer number of businesses in this area, at this stage we are only sharing information about those businesses that are listed in our Local Business Directory. This blog will be updated when more Business Park tenants join us.
First Learning Australia is a family owned and operated childcare centre in Lane Cove West. Open 24 Hours, and Weekend Care is available. Unique centre with small group sizes and loving staff.
At First Learning we believe in providing nurturing, "home-like" environments where all children feel a sense of belonging. We nurture and protect our most precious gifts – our children and our planet.
Address: 11 Sirius Road, Lane Cove West NSW 2066
Phone: 02 9427 4616
Website: firstlearning.com.au
Facebook: First Learning
Service Heroes are available 24/7 to come to your home or business, faster than a speeding bullet, and (hopefully!) leave you delighted with their superhuman customer service!
Savvy owners turn to Service Heroes, for fast, friendly, reliable service, up front prices and total peace of mind. If your home or business is in need of electrical & plumbing maintenance, be it emergency repairs or scheduled servicing, then you need a SERVICE HERO!
$99 off Safety Switches; Or
$89 off Sensor lights – Tired of walking to your front door in the dark; Or
$99 off Bathroom Heat Lamp Installation; Or
Pipes Blocked? Drains cleared from $89* without machinery; Or
Worried your Hot Water System is doing over time this winter? Get a tune-up for just $49 or trade in your old system and we will pay you $149
Make sure you mention ITC to take advantage of the savings!
Address: 12/2-6 Chaplin Drive, Lane Cove West NSW 2066
Phone: 02 8355 0121
Website: serviceheroes.com.au/
Facebook: Service Heroes
Storage King Lane Cove provide safe, clean, secure storage for your personal and business needs. Flexible rental plans and professional staff all contribute to minimise the stress and hassle of moving and storing.
Never stored before? No problems. We work with you to ensure a positive storage experience. We can advise you about packaging, transport and storage unit size selection to ensure you get the best value for your money.

We also sell cardboard boxes and packing materials to make the move easier.
Address: 27 Mars Road, Lane Cove West NSW 2066
Phone: 02 9420 2220
Website: storageking.com.au/lanecove
Facebook: Storage King Lane Cove
At Walkers Party Hire in Lane Cove West, no job is too big or small. With many years of experience, operating businesses in hospitality and events, their friendly team is highly trained to help you make your next function stress free and one to remember.
Do you require a marquee or furniture for a Backyard, Corporate Event, Festival, Wedding or School Fundraiser? We offer an obligation free on site inspection with expert knowledge to help you find the correct structure and event equipment you need. Our new German-made Clear Marquees will take your event to the next level leaving a lasting impression on your guests or clients.

We proudly offer a huge variety of party hire equipment including quality tables, beautiful chairs, indoor and outdoor dance floors, disco lighting, casual ottoman cubes & benches, gas heaters, market umbrellas, oven warmers, ice tubs, bbqs, crockery, cutlery and glass ware.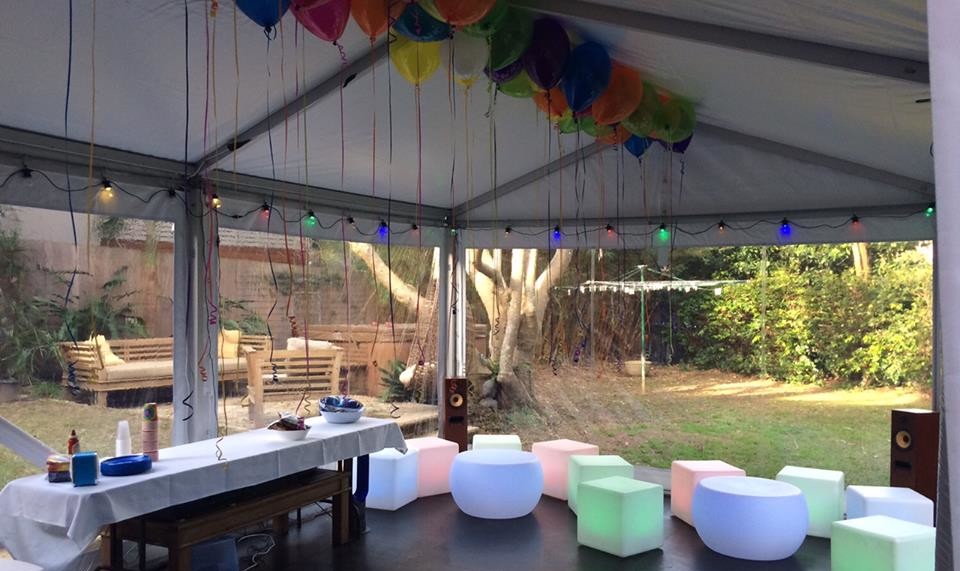 Address: Unit 3, 12 Chaplin Drive, Lane Cove West NSW 2066
Phone: 9428 3922 or 0415 079 795
Website: walkershire.com.au
Facebook: Walkers Party Hire North Shore
Established in 1990, with industry experience exceeding 38 years, Alert Locks & Security has established a reputation as one of the leading Locksmithing Companies on the North Shore.
We have been located in Lane Cove for 25 years and specialise in all areas of mechanical and electronic security.

Our fully stocked retail showroom provides a full range of keys, locks, lockable cabinets, safes, and electronic security devices, which include the latest range of auto transponder keys and garage remotes. We are proud Members of the Master Locksmiths Association of Australia who are the pioneers and foremost body governing the locksmith industry within Australia.
Address: Suite 38, 2 Chaplin Drive, Lane Cove West NSW 2066
Phone: 02 9418 9277
Website: alertlocksmiths.com.au
Facebook: Alert Locks & Security
Crayons is an Australian owned family business born out of the frustration of an evidently limited range of fun educational activities, gifts, toys and technologies suitable for babies, toddlers, children and early teens.
Crayons – Imagine Creative Learning. Can you? We can. At Crayons, we imagine creative learning has endless possibilities for children of all ages and abilities. Every child has the ability to imagine and create extraordinary things and through this process they learn and gain confidence.
Address: 2/79-85 Mars Road, Lane Cove West NSW 2066
Phone: 1300 232 111
Website: crayons.com.au
Facebook: Crayons
Curvy is your go-to online destination for a huge range of bra sizes and styles including plus size bras. Curvy specialises in harder to find sizes and has something for everybody.
An independent business owned by Lane Cove locals, Curvy offers the following benefits to local shoppers:
Free pickup (and free delivery over $99). Same day courier delivery for  $6.20
Free returns (by post or drop off)
Shop from the comfort of your own home to avoid finding a park.
Friendly advice over the phone or email
$10 off your first purchase (over $50) using the code ITCVIP
Address: 27 Mars Road, Lane Cove West NSW 2066
Phone: 02 8399 8670 or 0403 338 396
Website: curvy.com.au
Facebook: Curvy Bras
Eurocycles are among the leading retailers of premium quality electric bikes, e bike parts and bike and e-bike accessories in Australia. They carry everything you need to keep your electric bike running, safe, secure and give you the most comfortable ride.
Eurocycles has grown a formidable portfolio of top European brands using the world leading Bosch ebike system technology and is also the Australian service agent for Bosch Ebikes Systems and Magura brakes.

Join the Eurocycles community and receive 10% OFF your first order – as a bonus, you'll get email updates from our blog (which is updated at least weekly) with news, reviews and our points of view on cycling advocacy, infrastructure and Australian and European cycling and product updates.

Find the perfect electric bikes and e-bike accessories with us, today! Drop in or make a test ride appointment.
Address: Unit 21, 2-6 Chaplin Drive, Lane Cove West NSW 2066
Phone: 1300 300607
Website: eurocycles.com.au
Facebook: eurocycles
JDP Electrical has been providing Electrical Services throughout the Sydney Metropolitan area for over 20 years. Brothers Dominic and Joseph Panetta have built a reputable electrical contracting business focusing on excellent personal and trusted customer service and reliability.
Our aim is to provide our customers with a reliable, honest and personal service and in doing so will continue to be trusted electricians within the North Shore and Sydney Metropolitan Area.

On many occasions, Dominic and Joe have seen electrical wiring and installations at its worst that needed immediate repairing, and it's from this experience that started JDP's work ethos… We strongly stand by our belief…"Do it Once and Do it Right".
Address: Unit 17, 4-6 Chaplin Drive, Lane Cove West NSW 2066
Phone: 9419 7947 or 0412 450300
Website: jdpelectrical.com.au
Facebook: JDP Electrical
McIntosh Electrical were voted Sydney's Favourite Master Electrician and Accredited Master Electrician of the Year 2015.
Local family owned electrical contractors providing outstanding customer service and premium quality work. We turn up on time every time and always with a smile! We also offer upfront pricing and free quotes. Lifetime guarantee on all workmanship.

We specialise in all types of Residential and Commercial electrical works and have an outstanding reputation for quality on the North Shore and beyond.
Address: 211/27 Mars Road, Lane Cove West NSW 2066
Phone: 1300 627727
Website: mcintoshelectrical.com
Facebook: McIntosh Electrical
Located in Lane Cove West Business Park, Xchange Air are experts on improving the quality of the air you breathe at home. The specialise in "providing a total solution for poorly ventilated houses."
Xchange air are the people to go to if you have a house that is too cold or too hot, or mouldy or you have a condensation issue. No one likes a home that suffers from damp, mould, musty smells, condensation issues and trapped heat.
Xchange Air install permanent solutions to fix these issues by installing mechanical ventilation systems in the roof and sub floor. These include Positive Input Ventilation Systems that inputs dry, fresh filtered air into the homes to force out damp and stop condensation leaving a clean and healthy environment for the entire family and sub floor mechanical ventilation systems which are installed under the floors and are there to protect homes from damp musty smells, mould + mildew, termites and help protect your timber floors from the damp ground beneath.
Xchange Air provides a full range of benefits following the installation of ventilation. Read more on their website.
Xchange Air
Address: Unit 18, 79-85 Mars Raod, Lane Cove West NSW 2066
Email: [email protected]
Phone: (02) 9427 8800
Website: xchangeair.com.au
Facebook: Xchange Air
---
Do you have a local issue you would like help with? ITC is here to help, just email us at [email protected]