The Lane Cove Christmas Lights are shining brightly throughout the Lane Cove Council Area.  The Lane Cove Council must be congratulated for their Light Up Lane Cove competition.  It really does encourage people to decorate their houses. The decorations provide so much joy for everyone.  ITC loves driving around Lane Cove and seeing sparkly lights.
Share in the spirit of Christmas and register your home for the Light Up Lane Cove Christmas Lights competition.
Registrations are now open with the competition running from 9 – 19 December. Prizes for best home, street and people's choice. Have you seen a home you think deserves your vote? Vote in the People's Choice Category from Friday 9 December.
The map of participating homes is here and is regularly updated.  The map is constantly updated as more and more people register their homes.  At the time of writing this blog 15 homes were registered and Lane Cove local Kris Egan (fabulously talented photographer and husband of our Lane Cove Yarn Bomber Cee Egan) has taken some great shots of the houses.
C1 293 Burns Bay Rd, Lane Cove West
C2 – 42 Carranya Rd, Riverview NSW
C3 -11 Sutherland St, Lane Cove NSW 2066, Australia
C4 -55A Sutherland St, Lane Cove NSW 2066, Australia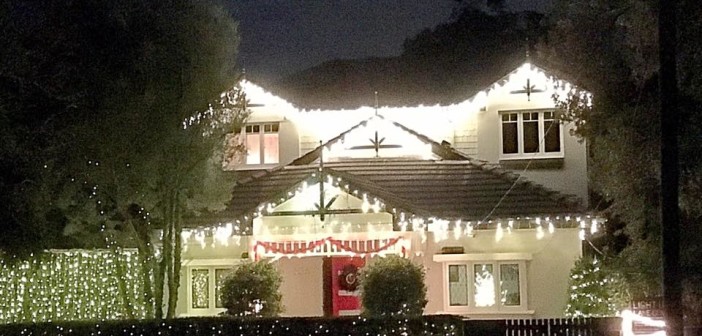 c5 –  17 Yallambee Rd, Riverview NSW 2066, Australia
C6 -92 William Edward St, Longueville
C7 -10 Taleeban Rd, Riverview

C8 – 23 Bridge St, Lane Cove
c9 -15 Wangalla Rd, Riverview NSW
c10 – 14 Sutherland St, Lane Cove
C11 -19 Hamilton St, Riverview
C12 -2 Yallambee Rd, Riverview
E1 – 40 Ronald Ave, Greenwich
W1 – 38-40 Myee Cres, Lane Cove West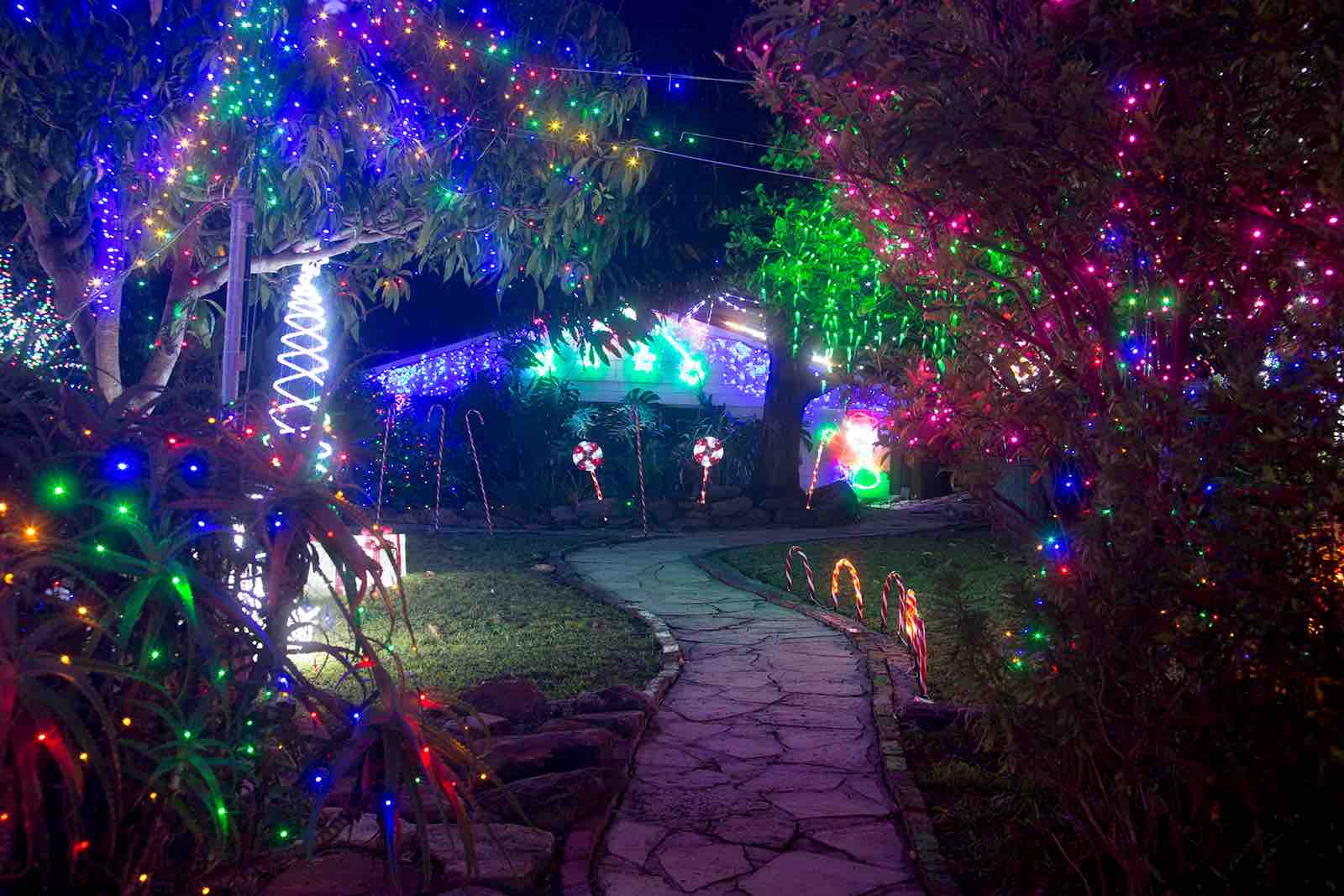 W2 – 43 Parklands Ave, Lane Cove North
W3 – 5 Arding St, Lane Cove North NSW 2066, Australia
Note: the above photo of Arding Street is from Last Year – ITC was trying to take a photo and the lights went off (must be on a timer).
---
Do you have a local issue you would like help with? ITC is here to help just email us at [email protected]
You can subscribe to our newsletter by filling out the form at the bottom of our homepage. Our newsletter is sent out every Wednesday Night at 7.30pm and includes details of Lane Cove Events for the next seven days or so, and articles you may have missed during the previous week.  You can also sign up via this Facebook Link.
Have you liked our Facebook page or Instagram Page – what are you waiting for?!