Welcome to our Lane Cove Business monthly round up of all business happenings during March 2017. If it opened, closed, rebranded, refurbed or anything else, we've (hopefully) covered it here!
New Businesses/Now Open
Birdwood Cafe has made quite an impact on Lane Cove. It always seems busy at breakfast and lunch times. Birdwood Cafe uses Double Roasters Coffee, and is located on Birdwood Lane, across from the Rosenthal car park.
A new chef has been appointed to the Diddy (aka The Longuville Sporting Club). The Diddy is now offering a menu with all your favourties and a weekly specials menu. ITC sampled the ribs and they melted in my mouth. They are open Wed to Sunday for Lunch and Dinner. There are also special curry nights and schnitzel nights.
This confectionery, bakery and chocolate store opened just before Christmas as a wholesale kitchen and now it is open for retail – just in time for Easter. It is located on River Road West in Northwood, just across from Trendsetter Travel. You will love their selection of Easter Chocolates and Bunnies.
Evolvere is a new yoga, pilates and barre studio in Lane Cove located above Via Napoli.
Fiona Haycraft is back from Maternity leave and is bringing a great service to Lane Cove.  It's hard finding time for yourself so she decided to start a Mobile hairdressing business to make life easier for mums or just busy people who can't get to a hair salon and sit for hours. Fiona can come to you in the comfort of your own home or you can come to her house in Riverview which is very child-friendly. Fiona told us she keep her prices very competitive to make it more affordable for people. If you would like to know more or make an appointment you can text Fiona on 0415854367.
My Goal Squad
 is about inspiring and supporting people who want to learn how to set goals and/ or start achieving the ones they have. They have just launched their 6 Week Goal Kicker Program.
Do you know how you will achieve all your goals? Have you written them down? Have you got a plan to go out and grab them?
My Goal Squad has a
6-week interactive goal setting program.
This course is for you if you have goals to :
• start going on the holidays you have always said you would; or
• start that business you have dreamt of.
My goal squad supports you and keep you accountable, step by step for whatever goals you have.
You will get unlimited coaching by goal coaches, tips, support and more.
The 6 Week Programme starts early May and the cost is $349
Closing or Closed
The Chemist Warehouse located in the 73 Longueville Road Arcade has closed, and merged with the other Chemist Warehouse, located between Len Wallis Audio and About Life.
Furever Pets
Furever Pets has closed their store in the Village Shopping Centre and will move a small amount of their grooming services to a house near their current location in Lane Cove. Until this process is complete please call (02) 9427 5739 or 0403 048 034 to arrange a time for your dog to be picked up from your home and groomed in a local temporary facility.
Furever Pets would like to thank each and every one of their customers for your friendship and support over the years. They are proud to say through our adoption, community and fundraising programmes they have been able to:
-Assist fundraising of over $45,000 for rescues and special projects
-Assist 15 students with work experience and skill development internships
-Assist Children's Clubs and local volunteering
-Support local community initiatives and fundraising
-Adopted out over 400 homeless animals including cats, dogs, rabbits, mice, chickens and a Quail.
L'Italiano Cucina e Pizza
This Italian and Wood Fired Pizza restaurant, which was located on Longueville Road, has closed and the premises are now for lease.
Inflow Yoga
It was a shock to some members of Inflow Yoga when the studio closed during the month. Inflow was located in Lane Cove West, next to Pure Class Health & Fitness just near Figtree Shops. Initially, a new operator was due to open a similar yoga studio in its place, and was going to honour the Inflow memberships. However, this fell through.
Nicholas from Pure Class has come to the rescue though, offering a special offer to those affected:
New Ownership/Management or Business Changes
The Lane Cove Golf Club has a new President, with Alan Moss taking over from Michael Meade. Alan will continue to push forward will positive changes to the club, that Michael has been working hard on during his presidency.
The golf club also has a shiny new website and Facebook page.
Artisan Brooklyn – Coves
Artisian Brooklyn has closed and will open as Coves. The premises are being remodelled. The track record for this location has not been good. Coves will be Modern Australian Food.
Relocated/Refurbed
The entrance to Suzie's Restaurant has had a spruce up, and it is looking decidedly more French.
Car Beauty Salon has moved from the Eastern Suburbs to Lane Cove on Mowbray Road. It has combined with CBS and they are described as a prestige car body workshop.
Milestones/Special Mentions
Congratulations to Soulful Fitness for winning the prestigious Australian Small Business Champion Awards 2017 Health Improvement Services category. Amanda Bracks from Soulful Fitness said:
Thank you to our passionate team and loving members. We work very hard to provide a space for you to come and work on your physical and mental fitness. We are so happy and grateful to be presented with this amazing award.
Well done to Big Wild Imagination for being nominated in the 2017 What's On 4 Kids Awards – Best New Activity category.  Big Wild Imagination hold art classes and school holiday workshops. It's not too late to book your child into a class. For information on these classes and other school holiday activities check out our blog here.
About Life has just celebrated its One year anniversary in Lane Cove. They also recently released an About Life cookbook called A Whole New Way To Eat. Nutritionist and recipe developer and Wellness Ambassador, Vladia Cobrdova, recreated over 135 of the mouth-watering dishes she made popular in their stores' busy cafes, takeaway and ready-made meal sections.
Another birthday during the month – Pure Class Health & Fitness turned 2!
Rumours
As mentioned above, L'Italiano has closed and the premises are for lease. ITC was eating out in Lane Cove, when two guys at the table next to us asked if we ate our often and what we liked to eat. They mentioned they were looking to open a tapas restaurant and bar (not Spanish Tapas) in Lane Cove in the L'Italiano site. If they wanted to keep that quiet, they asked the wrong person!! ITC told him that we had many requests for a Lebanese/Mediterranean Restaurant in Lane Cove.
ITC also spotted some action at the vacant shop near MLC Advice Lane Cove. Any guesses what it will be?
For Sale/For Lease
Want to own a hairdressing salon in Lane Cove? Details are here. Or perhaps you would like to own a cafe in Lane Cove? Details are here.
New Listings in our Lane Cove Business Directory this Month
The business information below is provided by our Business Directory members.
Transitions Removals & Logistics – Ensuring a smooth transition into your new home.  We pride ourselves on a high level of customer service and presentation to ensure we provide the highest level of satisfaction on every single job we work on. You only pay for the hours it takes to complete your move up to a fixed capped price. Being a small local business, personal, friendly service is guaranteed.

Greenwich Plate is a local meal delivery company for residents in and around Greenwich. This meal delivery service offers cooked-to-order, wholesome and nutritious meals that are delivered to the door and ready to enjoy. The Greenwich Plate menu, inspired by cuisines from around the world, has an emphasis on using fresh ingredients, zero nasties, health-supportive cooking methods while not compromising on taste
James Shevlin is an experienced local solicitor. No time to see a Solicitor, no worries James will come to your house and help you out. James is also a Notary Public. Justices of the Peace (JPs) in Australia are not qualified to witness documents for use in foreign countries. However a Notary Public can witness documents for use overseas.
Bella Bacio is a new cafe in Lane Cove North on Centennial Avenue. It is located in the Sevana building. Bella Bacio is run by George and his family. Serving All-Day breakfast and lunch, not to mention fabulous Gabriel coffee!

Ornella Botter Interiors was founded in February 2008, offering Interior Design and Styling for residential clients. Over this time, Ornella has been involved in decorating, styling and renovations from concept to completion. No project is too small. Also, Ornella has experience with styling homes/apartments for sale.
Further, Ornella can advise on the exteriors of your home as she believes first impressions count!!
Style to Market, in collaboration with Ornella Botter Interiors, works harmoniously to maximise the sale value of your home. Whether it's a small apartment, a large home, or a development, we improve the 'look and feel' of your home to maximize the appeal to potential buyers.
Pinta Crafts offers MOBILE CERAMIC PAINTING ACTIVITIES. We can go to your chosen venue or can recommend one of our partner venues. Artistic talent is not a requirement. We can help bring out the artist in everyone.  Ceramic Painting is a creative activity perfect for Kids Parties, Adult Parties, Team Building Activities, Fundraisers & other events. It can be enjoyed by kids & adults of all abilities.
At Evolvere we want to create a sense of belonging. To nurture and support the soul, and evolve with the human. Providing the highest quality pilates, yoga and barre classes that does not discriminate on age, ability or experience. Opening April 2017, above Via Napoli.
NiBu Cafe is located in the Village Shopping Centre complex, in the heart of Lane Cove. NiBu is run by Nick, who is well known in Lane Cove, and he used to own the long running Aristocrat Cafe on Lane Cove Plaza, which closed in mid-2015. NiBu Cafe is open for breakfast and lunch and coffee, 7 days a week.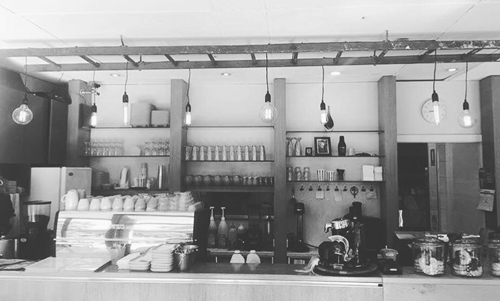 Tek Doctor – Your Local Mobile Technical Specialist. Whether you have problems, require training or a setup with your PC, Mac, Printer or Internet, Tek Doctor can come to your home or place of business and help.
Why worry about having to lug your computer to a Repair shop when, we can come to you. Not only does this save you a lot of hassles and time, it also means we can investigate other issues such as internet connections, and devices that connect to the internet. For example, Smart TVs, Sonos Speakers and Printers.
The Code is a boutique style training studio which focuses on transforming clients lives though a realistic style of training and nutrition. It doesn't matter what goals the client wants to achieve, we tailor a personalised training and nutrition plan which compliments their already existing lifestyle. The Code is located in Lane Cove, in the Village Shopping Centre.
Do you require an expert electrician Lane Cove to solve an electricity hazard you may be having trouble with? Mr Switch provides Lane Cove electricians for any job while you put your feet up. Whether you have a routine task or urgently require an emergency Lane Cove electrician feel safe in the knowledge that Mr Switch Electrical Services are on call 24 hours / day.
Stop messing around with your Pinterest Visual marketing! Learn the proven strategies & methods to exponentially grow your brand presence, generate multitudes of free traffic, attract new clients & increase your sales!  The Curate Collaborative has now launched a free 5 day Email Course – The Pinterest Pin Curator
Advertise on In the Cove
Your business can be featured above if you become an ITC Community Business Supporter. Did you know you can advertise on In the Cove? Yes, you can!!  In fact, advertising is our only revenue. At this stage the ITC team is 1.5 people. We would love to do more and bring you more but we need your help. Spread the word about ITC and let local business owners know that ITC is your source of local business news. If you would like to advertise with us please email us here for a Media Kit. All community groups and sporting groups can advertise their events free of charge on ITC so don't forget to email us with your events.
Do you have a local issue you would like help with? ITC is here to help just email us at [email protected]