Welcome to our Lane Cove Week in Review for 10 to 16 July 2017.
New Business ITC
A new shop opened at Yorks Corner shops in Riverview this week – Anya Thai Massage. A Roving Reporter told us that she popped her head in to check it out and it looked very nice inside, and the massage prices seemed very reasonable.
Speaking of new businesses, the ITC community has been speculating over what will be opening in three recently leased shops in the heart of the village, by LJ Hooker Lane Cove. What are you hoping for? You can read the predictions HERE.
Locals in the News
Local Jacqueline Jones was in the news this week with her mindfulness course for school kids.  St Michaels Primary School is working with her business Greatfulness.  You can read the SMH article here.
Rental Vacancies on the Rise in Lane Cove
According to the AFR, rental vacancies in inner Sydney rose in the last month to their highest level in almost two years as new apartment stock coming into the market gave tenants more choice,  Real Estate Institute of NSW figures showed an  increase to 2.2 per cent from 1.9 per cent in May across a band of suburbs between Lane Cove, Randwick and Ashfield. This was the highest level since August 2015, according to the latest REINSW Vacancy Rate Survey.
The War on Waste Cranks up a Notch
We could imagine the Lane Cove Sustainability Action Group jumping for joy this week, when Woolworths and Coles made the huge announcement that they were (finally!) banning single-use plastic bags from their stores. You can read more about the good news HERE.
In other exciting news, local salon Infinity Hair are the first hair dressers in Lane Cove to become a Sustainable Salon. They are not only ensuring 95% of their salon waste is recycled, but Infinity are helping bigger environmental issues by contributing your hair cuttings to make Hair Booms. Read all about it HERE.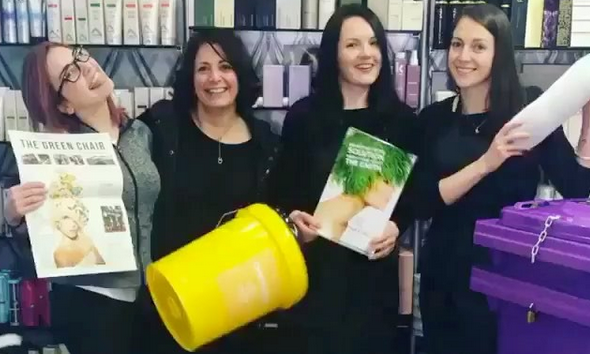 Crime Report
From the North Shore LAC Facebook Page
Break/Enter and Steal – Lane Cove
Between 10:00pm Saturday 1st July and 10:30am Sunday 2nd July unknown person/s have gained entry to a storage facility located in the underground car park of a unit block on Waterview Dr Lane Cove.
The unknown person/s have accessed the storage cage by cutting through the metal door and accessing the locking mechanism.
Property stolen from the storage cage includes a bike valued at more than $3000, a drum set and other personal items.
Police are asking for anyone that may have noticed any suspicious activity at the stated location during the given times and dates to please contact Chatswood Police on 9414 8499 or Crime Stoppers (1800 333 000 or www.crimestoppers.com.au).
Car Fire – Lane Cove North
Police are investigating a suspicious vehicle fire last Thursday night. Fire and Rescue NSW attended the scene at Parklands Ave and discovered a Ford SUV parked on the side of the road well alight. The fire was extinguished, but the car was destroyed. Police viewed CCTV and believe two young males are responsible.
Join the local cops for coffee at Lane Cove Plaza – More details HERE.
Donations Needed – Monster Garage Sale on 22 July
Every year, St Michael's Parish holds a big Garage Sale to raise funds for Caritas International and Youth off the Streets. Full details of donation drop-off (from 10-19 July) and sale day HERE.
Our Weekly Newsletter
Each Wednesday evening, we email out a newsletter to subscribers. It is full of events, news and more! You can read this week's newsletter HERE.
Subscribe for next week HERE.
Do you have a local issue you would like help with? ITC is here to help just email us at [email protected]