A week ago, the Lane Cove Council was waiting with bated breath for a decision from the Land and Environment Court on the State Government amalgamation plans.  That was until the NSW State Government announced that it was no longer forcing the council to amalgamate.  On Monday, the Land and Environment Court concluded that the Lane Cove Council appeal should be upheld and that amalgamation with Hunters Hill Council and Ryde Council should not proceed.  The Court ordered the State Government to pay Lane Cove Council's legal costs.
Not all Lane Cove Councillors were in favour of continuing the legal action.  Two Liberal Councillors had to cross the floor and vote with the independents to continue the legal action.  Without this legal action, it would not have forced a decision from the NSW State Government to abandon forced amalgamation.
Not that it really matters now, but the Lane Cove River was the reason why the Court held that amalgamation should not proceed.  For electoral boundaries to be changed they must be amalgamated with areas that have a single area of contiguous land.  The court held that the areas of Hunters Hill and Lane Cove remain separate areas from Ryde, even if connected by a bridge at one point. They do not constitute a "single area of contiguous land."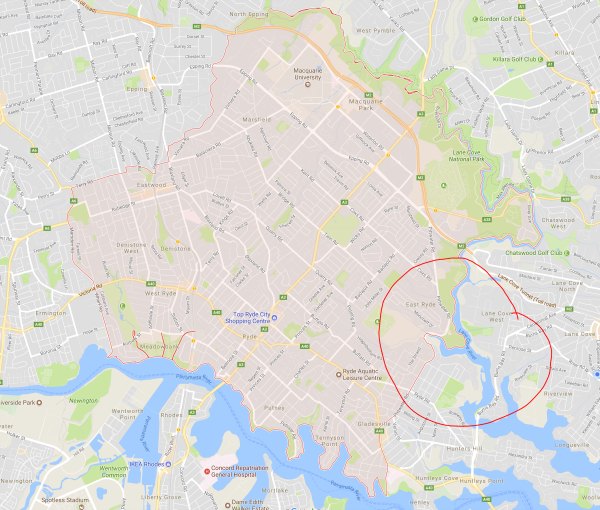 If you really want to read the whole decision, you can find it here.
One of the major objections to merging with the other two councils was that the Lane Cove Council had a surplus budget.  How would these funds be handled by a merged council?  Would Lane Cove ratepayers receive the benefit of these funds?
The Lane Cove Council now needs to regroup.  ITC understands that is has been hard to recruit staff with the threat of amalgamation handing over their head.  There are several things the Lane Cove Council could do better. The most important thing is to communicate better with their ratepayers.
They could start by updating their website.  It is nearly impossible to quickly find emergency contacts details.  You can find the emergency number if you go to the bottom of the LCC website home page and click on the tiny lettering which states council contact numbers.  Don't try and click on the organization chart (link does not work).  There are some things that the Lane Cove Council does really well.  Communication and follow through is not one of them.  Ratepayers are not the enemy.  We might even come up with some good ideas now and again.

There have been several issues where the Lane Cove Council has buried its head and used the "it is not our responsibility argument".  For example, they will tell you that Public Transport is not their issue.  People rightly ask, how can you approve unit development after unit development without looking at infrastructure and public transport?
So Lane Cove Council this is your time to show that you are an effective local body who treats their ratepayers with dignity and respect.  If you would like to have a greater say about what happens at Lane Cove Council, why not nominate for election as a Lane Cove Councillor?  Details are here.  Remember voting is compulsory on 9th September and you cannot absentee vote.
---
Do you have a local issue you would like help with? ITC is here to help just email us at [email protected]