World Whisky day on 19th May is all about celebrating the "water of life" and encouraging everyone to try whisky – no matter how you may like it – neat, on the rocks, in a mixer, or as the base of a cocktail.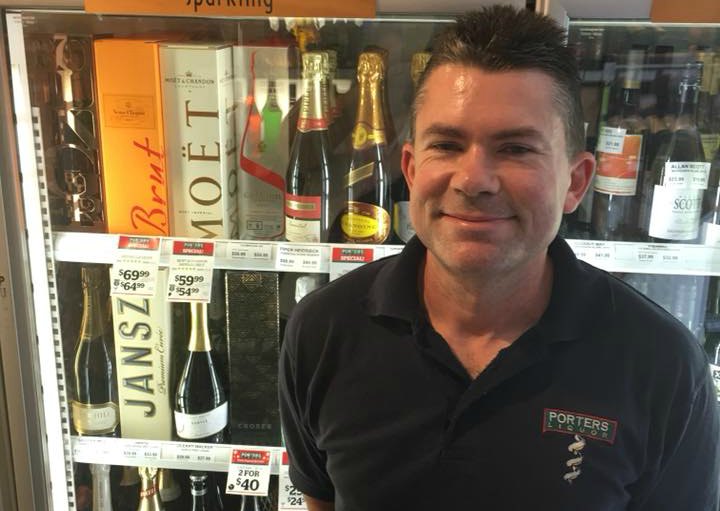 We asked Ben Leckie owner/operator of Porter's Liquor Northwood all about his favourite whisky from around the globe and what the locals are drinking:
"We've seen a big spike in demand in the past 18 months, fuelled heavily by some great whiskies from Japan, and also some fantastic Australian distillers that have leapt onto the world scene. This surge has been led by Tasmanian distillery, Sullivan's Cove, whose American Oak Single Cask was awarded World's Best Single Cask Single Malt at the World Whiskies awards in 2018, with their French Oak Single Cask still the only Australian whisky to ever be named "World's Best Single Malt" at the World Whiskies Awards. 
Distillers are trying to differentiate based on the organic and clean products going into the whiskies, the blending, and the type of casks they are being matured in. Strong demand for premium single malt whisky has led to higher prices globally, and many savvy collectors are seeing a huge return on their investment.
On the local Sydney scene, there are also several specialty Whisky bars that have popped up over the city, serving some great top shelf whiskies and specialty cocktails (many including peated whisky – which ads a uniquely rich, smoky flavour to drinks.) If you're next out in the city, here are a few bars to try that have great Whisky collections: Baxter's Inn, Grain, The Doss House, or Eau De Vie
Ben's Top Whisky picks from around the World:
Sullivan's Cove American Oak Single Cask Malt Whisky (Australia) $300
Lark Limited Edition 9 Year Old Bourbon Cask Single Malt Whisky (Australia) $500
Lagavulin 16 Year Old Scotch Whisky (Scotland) $140
Glenmorangie 18 Year Old Scotch Whisky (Scotland) $160
The Yamazaki Single Malt Whisky (Japan) $120
If you want to become a Whisky Guru here are some facts that will impress your friends.
Want to whip up some Whisky Cocktails?  Try some of these recipes.
In the Cove is supported by some brilliant sponsors (without their support we could not undertake the community and charity work we do!!). Porters Northwood is a gold sponsor and they would love you to pop in and say hi to them. #itcgoldsponsor.
Porters Northwood are located in the Northwood shops
---
Do you have a local issue you would like help with? ITC is here to help just email us at [email protected]