Since the June 2018 long weekend, vandalism incidents have increased in Lane Cove.  It appears to be by the same group as the modus operandi is smashing glass.
Initially the group was targeting cars (read more here), they have now moved on to bus shelters.  Five different bus shelters throughout Lane Cove have been targeted.  In particular the bus shelters near St Michaels School and Church are being hit.
Other petty acts include stealing street signs around Longueville, stealing road signs and tampering with directional road signs.   Re vandalism there has been quite a lot in Longueville recently.  The fence next to the basketball court be constructed at Kingsford Smith Oval was knocked over.
In Sutherland Street the No Right Hand Turn sign into Centennial Avenue is being swung around so that it faces Centennial Avenue.
Lane Cove Councillor Daniel Strassberg told ITC the Lane Cove Council is aware of these issues and is working with the North Shore Police Command.
The North Shore Area Command advised ITC that Lane Cove has not experienced a spike in crime incidents.
The NSW Bureau of Crime Statistics and Research (BOSCAR) publish crime statistics for all NSW Local Government Areas.
Every three months BOCSAR publishes a report showing crime trends for all of NSW, plus each region and Local Government Area (LGA). For the latest report visit their recorded crime reports page.
There is also an interactive Crime Mapping Tool  showing the latest maps, graphs and data on crimes, victims and offenders in NSW LGAs, suburbs or postcodes.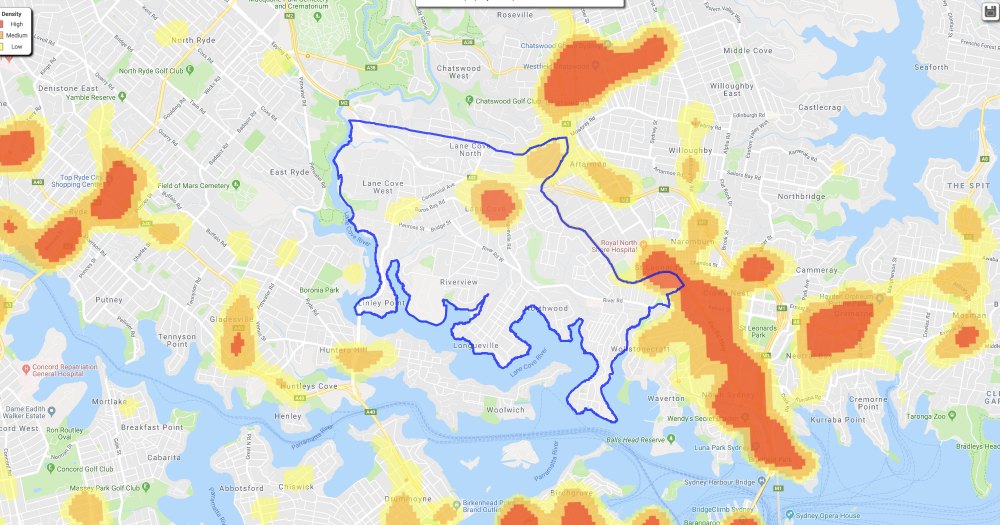 Petty Crime and Incidents happen in all areas, obviously sites like In the Cove raise awareness of these issues so that people can be alert and if necessary take steps like installing CCTV.
Damage to property is a senseless act.  If you see anything you can report crime online here.  It is important to report all incidents (no matter how small) as this helps establish a pattern and can impact police resourcing.
---
Do you have a local issue you would like help with? ITC is here to help just email us at [email protected]