Another Fire
Today there was a house fire on the Pacific Highway Lane Cove.  Luckily the residents were not home, and their quick-thinking neighbours saved the pets.
Community Awards
Trent Zimmerman the member for North Sydney presented his North Sydney Community Awards this week and several Lane Cove residents were recognised and also the hard work of the Willoughby- Lane Cove SES.
New Eatery
Lane Cove's newest restaurant opened on Thursday night. Kasina Korean Eatery is located in the old Laughing Ganesha Restaurant on Longueville Road.  Initial reports have been glowing.
Lane Cove Market Square Car Park
We can finally reveal that the Lane Cove Council has taken steps to improve the Lane Cove Market Square Carpark. Works will soon begin to construct another exit. The boomgate will be reinstalled and if there is an issue with a boomgate the other one will work. It will also mean that if people are waiting for a driver to park this will not hold up everyone trying to leave.
Driver Error
This week saw a bus and a truck stuck after their respective drivers decided to try and use roads/carpark entrances not mean for large vehicles.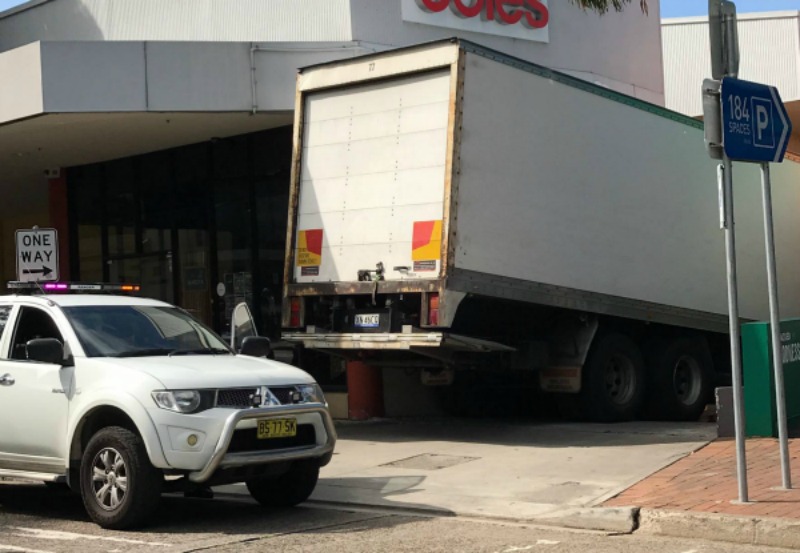 Animal Cruelty
There was a disturbing attempted animal cruelty incident in Lane Cove North last night. Biscuits implanted with razor blades and fish hooks were left on a doorstep.  Read more here.
Watch Out
The hotter weather means that spiders are out earlier than usual, and a funnel web spider was spotted in Lane Cove this Week.  Magpies have also started swooping in Lane Cove.

Police Incidents
On Friday night the police blocked the Waterview Drive entrance and Hughes Park. One roving reporter has said there were three unmarked police cars and a policeman with a large gun.
Possess Knife/Drugs – Lane Cove North
Police have charged a 35-year-old Kingswood woman with possession of prohibited drugs and a knife after she was stopped in Lane Cove North in the early hours of Saturday morning.
Around 12:30am Saturday 22nd September police received reports that two people were walking along Mowbray Road West, Lane Cove North looking into parked cars. Police attended the scene and spotted the Kingswood woman and a male associate sitting in a vehicle, when questioned the pair were unable to give a valid reason for being in the area at that time of night. Police searched both parties and their vehicle and will allege that they located a flick knife with 10-centimetre blade and a bag containing crystal granules believed to be the drug ICE.
The Kingswood woman claimed ownership of the items, she was placed under arrest charged with possession of a knife in a public place and possession of a prohibited drug, she will face Hornsby Local Court next month.
Public Holiday Trading Hours
If you need a cuppa tomorrow, here is our list of cafes and shops that will be open.
This update is sponsored by Rebecca Mitchell at Raine and Horne.
---
Do you have a local issue you would like help with? ITC is here to help just email us at [email protected]