It's that time of the year again. Holidays are over and the kids are returning to school and the backpack conversation starts again. What type of backpack? How heavy? How should my child wear it? Will she / he get back pain? Does carrying a backpack even cause back pain? Some reports have up to 50% of children reporting back pain or fatigue due to carrying backpacks? But are these reports accurate? Can carrying a backpack even be beneficial.
Lane Cove Physio tells us the top 8 tips on how to best protect your child from back pain related to carrying backpacks. And guess what, carrying a backpack is one of them.
Strengthening Your Child's Back
Over the last 40 years, there has been a 42% decline in the number of kids walking and riding to school. And with the increasing usage of iPads and tech time, it has resulted in more sitting and less physical activity in our children. The shocking fact is that 1 in 5 Australian children are overweight or obese by the time they start school.
Despite past research suggesting that a heavy bag full of books was harmful for children's backs, causing discomfort or fatigue, new studies have shown that a bag of a reasonable weight can actually be of benefit to a school child. So long as the backpack is fitted well, this weight bearing activity can improve the overall health of a child and in fact, help to protect their backs in the long run by strengthening their back and providing the physical benefits of exercise while walking with it. Of course if the bag is excessively heavy and the child is obviously uncomfortable, this is not advisable.
8 Tips To Wear It Right
We've got our 8 best tips to help your kids 'wear it right' to help prevent back pain:
Choose a bag with wide, padded straps and a padded back for comfort. Adjust the straps so they feel comfortable on both shoulders.
Use the waist strap, if available, and place items in each of the compartments – both of these will help to distribute the load evenly;
Wear a bag that's an appropriate size – bigger is not better. Also, ensure that the back of the bag does not hang over the child's bottom.
Bend at the knees to lift the bag, not at the waist or back;
Place heavy items at the bottom of the bag and closest to your back in the centre
Don't let the child carry too much in their bags – we recommend carrying maximum of 10-15% of body weight;
Clean out the bag regularly so to not be carrying anything unnecessary; and
Most importantly, with a good fitting back pack, let your child walk with the backpack for strengthening their backs and giving them exercise.
If you're still having issues of back pain or poor posture with your children, feel free to make an appointment with one of our physiotherapists. We will be able to assess your child's back, give the best treatment and exercises to ensure they have no pain and grow healthy.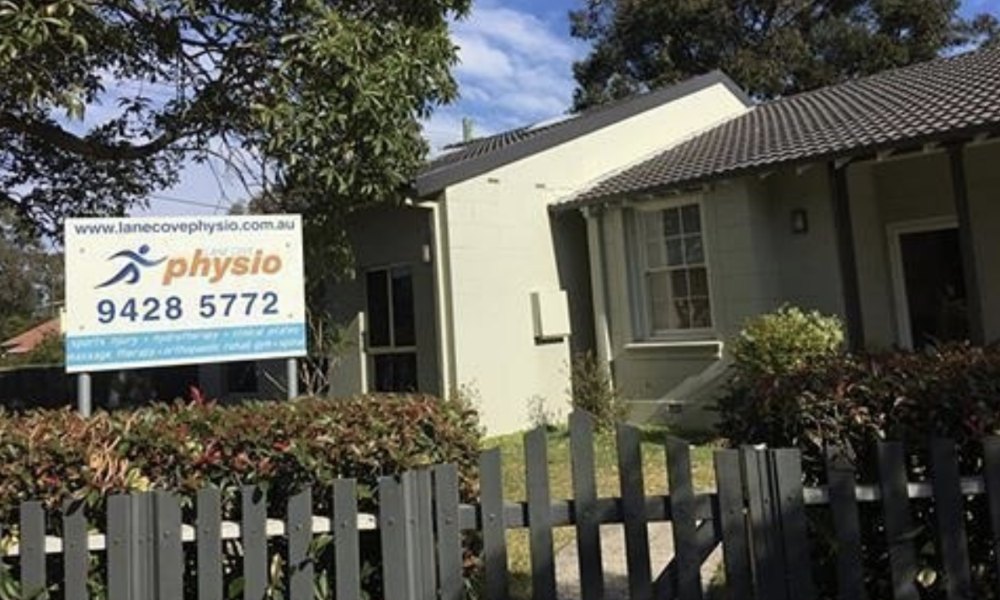 Lane Cove Physio is one of ITC's fabulous Platinum Sponsors. Without their support, along with our other sponsors, our website would never have been possible. #itcplatniumsponsor
---
Do you have a local issue you would like help with? ITC is here to help just email us at [email protected]
This article is not intended to be a substitute for professional advice, diagnosis, or treatment. Always seek the advice of your qualified health provider with any questions you may have regarding a medical/physical condition.