Every year on 22nd September, cities around the world celebrate World Car-Free Day.  This is a day to encourage motorists to give up their cars. The event aims to showcase the numerous benefits of going car-free — including reduced air pollution and the promotion of walking and cycling in a safer environment.
The Lane Cove Sustainably Action Group has mooted a car free Sunday for many years. Car Free Sundays are popular in Europe (particularly in the Netherlands where cycling is a real alternative).
Car Free Sundays have been popular in Europe. While no authority has the power to stop people from using their car, most councils that are involved in car free Sunday actively promote and encourage people to not use their car.
Which Area of Lane Cove Would be Car Free?
Like the Lane Cove Rotary Fair (always the second Sunday in October), the areas that would be targeted as Car Free would be Longueville Road and Burns Bay Road.  Local Business would be encouraged to take over the roads. Hunters Hill has a sort of car free day when they stage their very popular Hunters Hill Street Feast.
What Would Happen in the Car Free Areas?
ITC envisages long trestle tables down Longueville Road or lots of round tables with seating on Burns Bay Road or perhaps just more seating along the footpath area and people walk in the roads.  Buy lunch from one of our amazing eateries and then sit down and eat. This would be the day for local businesses to bring their products out into the street.  It would not only help the environment, but it would also be a fabulous way to showcases local businesses.
It could be a day where all the different local gyms and yoga/pilates classes hold sessions on the village green.  Yoga in the morning.  Pilates before lunch and stretching and rolling in the afternoon.  Giant board games and jenga set up in the section near McGrath/Stuart Leal Gallery.
Local musicians could showcase their talents with different musical areas set up.  Gallery Lane Cove + Creative Space could hold art/craft activates for the kids in the street.
How Could it Be Funded?
There are numerous government grants for sustainability events.  Lane Cove Council could seek to apply for these grants.  There are costs associated with a Car Free Sunday, for example a traffic management plan and traffic management staff.  It will also be necessary to liaise with police and emergency services to ensure they have access to roads.
Should It Be Held on the Official Car Free Sunday Date?
World Car Free Day also coincides with the Lane Cove Festival.  Lane Cove Council is actively promoting events during this time and all promotional costs would be part of the Lane Cove Festival marketing plan
Lane Cove is well placed to host a Car Free Sunday. As with the Lane Cove Rotary Fair, the village area can be detoured easily via Central Avenue and  Little St. The infrastructure exists, the Lane Cove Council knows how to put in place a traffic management plan.  They have in place the shuttle bus plan and route for major events in Lane Cove.
Should Lane Cove Do it??
How AMAZING would it be if Lane Cove the first Sydney suburb to host a Car Free Sunday?
This is more than a sustainability event, it's a community building event, it's a local business building event and it would be just plain fun.
Hunters Hill councillor Elizabeth Krassoi started the Hunters Hill Street Feast and together with her husband they own two businesses in Lane Cove West including one called Eurocycles.  ITC is sure she would be able to assist in organising this event (sorry Elizabeth to dob you in).
---
Keep Local News Free
---
Many of you have asked how you can support In the Cove. It's so easy – tell your friends about us, follow us on a different platform or subscribe to our weekly news blast.
We now have a Patreon account  where you can sponsor us for any amount you like (this allows us to keep local news free – no paywall!!!)
ITC wants to make sure you get local news when you need it by employing local people to help us out. We need your help – yes, local business advertises with us, but this is our sole source of funding. Feel free to be a reader sponsor if you have enjoyed our local news coverage – no amount is too small or too big. Thank you so much to the people who have already supported us via our press Patreon account. Help Us Here.
Stay tuned. We will be announcing our In the Cove Intern programme soon – where we will take on a part-time PAID intern who lives locally and is studying either PR, Social Media, Communication or Journalism.   This is our way to give back to Lane Cove, and as you would be aware, we offer free advertising for all local jobs as we are passionate about local jobs for local people.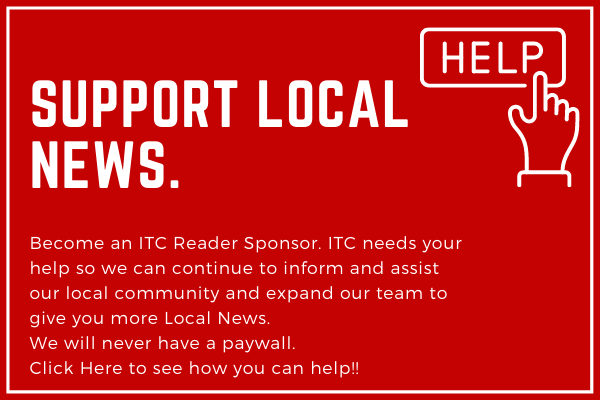 ---
Get Your Local News on Different Platforms
We have many platforms to follow, each taking a different take on Lane Cove News and Information. Don't miss out!
Facebook: www.facebook.com/inthecove