Welcome to our week in review.
The Lane Cove Council has released its June Snapshot.  This snapshot provides details of Lane Cove Council's activities during the last month.  Two items stood out to In the Cove.
In June Lane Cove Council only achieved a landfill diversion rate of 39% against a target of 66%. This lower landfill diversion rate is due to changes in NSW regulations pertaining to the processing and application of organic material from household general waste bins. This material (compost material) can no longer be applied to land for agricultural purposes or mine rehabilitation. This announcement has direct implications for Council's landfill diversion rate as a proportion of the general waste (red bins waste) has been processed into compost material at Veolia's Mechanical and Biological Treatment (MBT) facility and previously applied to the Woodlawn site for mine rehabilitation works. Recyclables in the blue and yellow bin are still being recycled and are not being sent to landfill.  Find out more here.
Parking Infringements continue to be higher than in previous years.  Some of this can be attributed to the Lane Cove Market Square Carpark.  Remember if you think you have parked for over three hours, use the orange lane to exit.  You will be advised on exit if payment fees are payable.  If you leave the carpark without paying you have three days to pay via the website www.lanecoveparking.com.au
Business Alert
After 20 years, Dymocks has closed its doors.  The Landlord has taken repossession of the premises.  ITC spoke to the owner earlier this year and he told ITC that ever since the Rosenthal Avenue carpark development started, his business has suffered.
Cryoclinics Australia is now open for business! The new clinic is located at 71 Longueville Rd Lane Cove.. They have a special opening offer for July ONLY – 50% off all of their treatments!  Treatments at the Lane Cove clinic include – cryolipolisis/fat freezing, skin tightening, cellulite reduction, skincare and facials, cryosauna/whole body cryotherapy and NormaTec recovery boots! If you would like to make an appointment give them a call on 1300 CRYO 88 (1300 2796 88) to book in a free appointment.
Lane Cove in the News
The Repair Cafe Sydney North was featured on ABC's 7.30 programme this week. It's a brilliant way to fix items rather than throwing them out.
Watch the segment here.
New Red Light Camera to be Installed in Lane Cove West
A new red light camera will shortly be installed on Figtree and Centennial Avenue Lane Cove West.
Lane Cove Scouts
Scouting is very popular in Lane Cove.  This week the biggest ever Aussie Contingent to a World Scout Jamboree left for the USA..
692 Scouts aged 14 to 18 from around Australia took up almost three entire planes. leaving from Sydney, Melbourne and Brisbane airports.
Two very excited Lane Cove Scouts Maya Burke and Whitney Mueller were among the group. They are pictured here with International Scout Commissioner Aaron Wardle.
AFL Stars
Well done to Lane Cove's Pierce Roseby and Felix Rogers who played in the Under 17 and Under 16 AFL State Championships during the school holidays.   The Under-16 AFL NSW/ACT have sealed the 2019 NAB AFL Under-16 Championships with a win over Tasmania.
Traffic Incidents
A pedestrian was hit by a car on Saturday 20th July 2019 at the corner of Burns Bay Road and Best Street.
School is Back
Term 3  starts Monday 22nd July 2019.  Even if it is a pupil free day at some schools, speeding and parking restrictions apply.  
If you are looking for some Term 3 activities such as sport, dance, art, school readiness, tutoring, kumon, spanish lessons and performance training for your young soccer star – read our Term 3 Activities Guide.

Upcoming Events
Urban Retreat
Do you need to relax and revive?  Yogabowl has a one day urban retreat in Lane Cove – take a day to reset and rejuvenate.  Details here.
Fundraising Gala Dinner
Gallery Lane Cove + Creative Studios is a local not for profit gallery and studio that runs wonderful exhibitions and school holiday workshops. They are holding a gala dinner on Friday 26th July to raise funds for the Gallery.
Please join them for an evening of art, food and entertainment to celebrate the first anniversary of our Creative Studios.
Canapés followed by 2-course dinner and wine
Simon Kennedy MC in conversation with artist Peter Day
Artworks for auction and raffle
Friday July 26
6:00PM – 10:30PM
at Gallery Lane Cove
Upper level, 164 Longueville Road, Lane Cove NSW 2066
Tickets $150+GST
​All proceeds will go toward the fit out of our Ceramics Studio and development of our upcoming Sci-Fi Posthuman exhibition.  Book here.
Lane Cove Golf Club
This week in review is sponsored by The Lane Cove Golf Club.
Lane Cove Golf Club caters for a variety of events such as birthdays, christenings, engagement parties and wedding celebrations.
They also offer a place to host school fundraisers, trivia nights, business meetings, wakes and more.
If you're looking for an affordable and friendly venue to host your next event call the Lane Cove Golf Club on 9427 6331.
---
Keep Up to Date
In the Cove publishes new content every day. It could be an article, an event, a job or local info. To make sure you don't miss this info sign up to our newsletter. It comes out every Wednesday Night at 7.30pm and includes a wrap up of everything posted on our Facebook site in the previous week. Here is this week's newsletter
Did you know that In the Cove has an instagram page? Yes we do and we feature pictures from our roving reporters and our ITC team that do not appear on our Facebook page. Follow us on @inthecove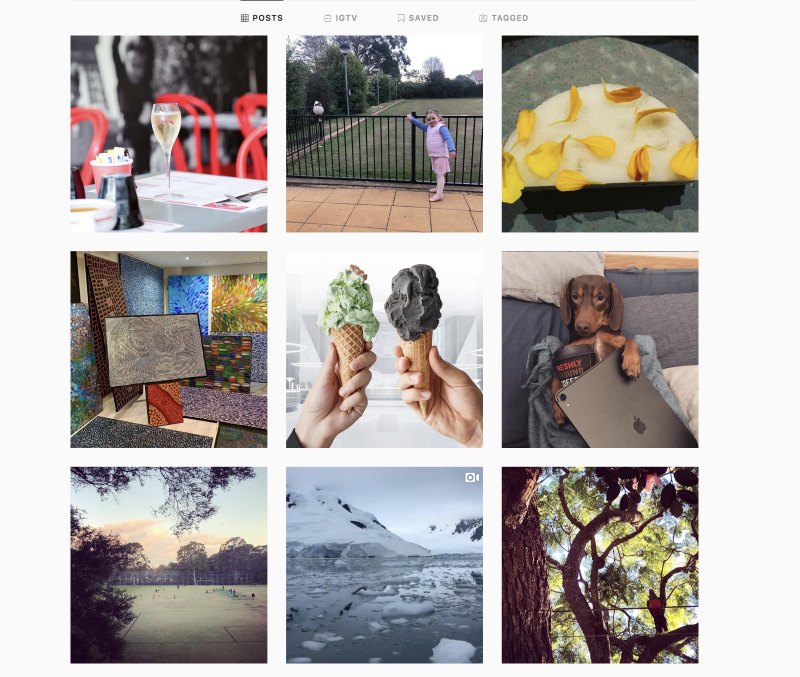 Our cover photo was taken by Marissa Loong.  She snapped today's Lane Cove Makers Markets.