The Rosenthal Car Park Development is on schedule and on budget.  Completion is scheduled for June 2020.
Status
The super structure is now 85% complete, all levels scheduled for completion late July 2019.  Elevators and escalators are being assembled for installation scheduled to commence this week. Park level retail tenancy slabs have been poured.
The facade facing Rosenthal Avenue will be stone and installation has commenced.
Birdwood Lane repaving preliminary works are scheduled to commence early August 2019.
The entrance to the site will be via a roundabout on Rosenthal Avenue/Finlayson Street. The Rosenthal Ave road works roundabout construction will commence late July 2019.  To facilitate the road works and the Stone-wall, changed traffic conditions have been applied which includes No Stopping Zones in parts of Rosenthal Ave and traffic control.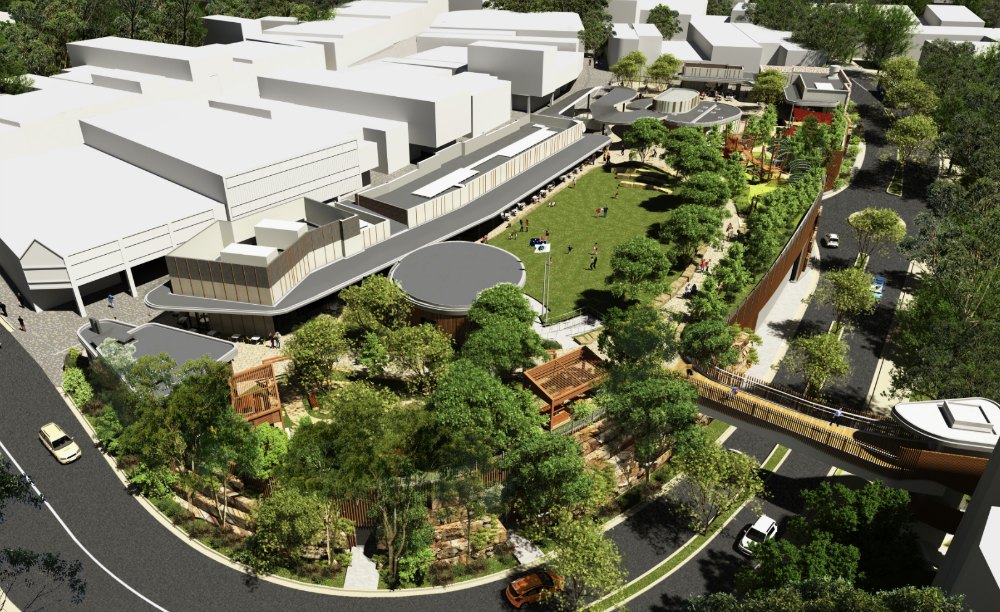 What is the new development called?
It is called The Canopy.  The Canopy was chosen after a public vote.  Read more here.
Which shops will be located in the new development?
Coles and Aldi are the anchor tenants. There will be restaurants located on the top level of the Canopy.  The Lane Cove Council is currently seeking suitable tenants – one criteria is they must have a record of running a successful restaurant.
What else will be on the top level?
The Lane Cove Council has promised a vibrant public domain that will provide much-needed open space in the heart of Lane Cove village. Features include a BBQ/picnic area, performance stage and children's play areas.
How many car parks will there be?
There will be 500 car parks available.  There is a temporary car park on the site for 45 cars.  It can be accessed via Rosenthal Lane.
What will happen on the old Coles Site?
The old Coles site will be redeveloped by a private developer and will include shops and apartments and more public car parking.  Read more here.
Keep Up to Date
In the Cove publishes new content every day. It could be an article, an event, a job or local info. To make sure you don't miss this info sign up to our newsletter. It comes out every Wednesday Night at 7.30pm and includes a wrap up of everything posted on our Facebook site in the previous week. Here is this week's newsletter
Did you know that In the Cove has an instagram page? Yes we do and we feature pictures from our roving reporters and our ITC team that do not appear on our Facebook page. Follow us on @inthecove