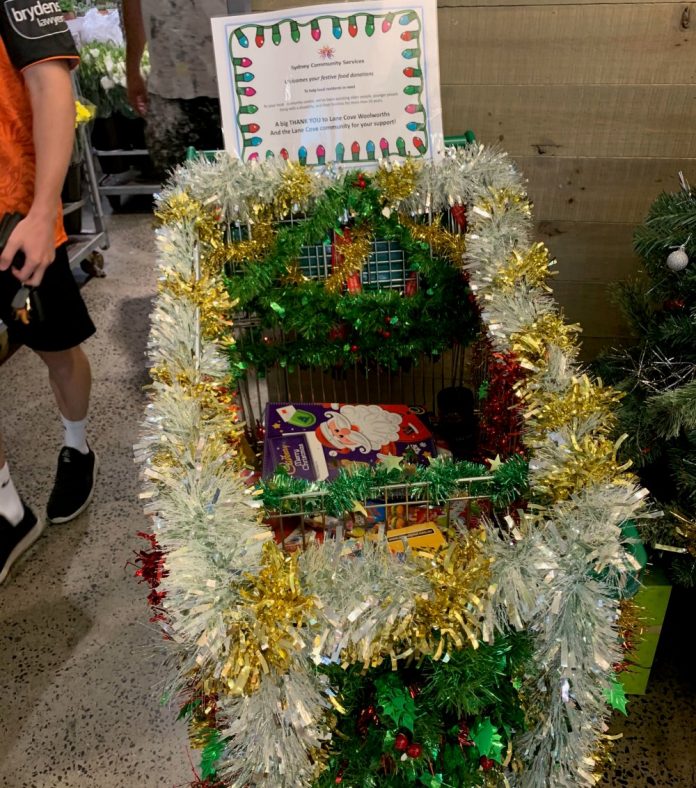 Lane Cove residents are generous.  ITC see acts of generosity every day.  Lane Cove also has one of the highest volunteering rates in Australia.  At this time of the year, ITC Facebook Followers always ask us how they can help out or donate to someone in need.  We have put together a list of local donation drives.
A Little Ray of Giving
This Christmas, Ray White Lane Cove will continue their popular tradition of giving with the return of 'A Little Ray of Giving'. This inspiring Christmas campaign will see their office partner with Wesley Mission to help disadvantaged children who may need a little extra light in the festive season.
All you need to do is organise a wrapped gift, drop it under the tree in their office at reception from 1st of December, inform their team if the gift is for a male or female, and nominate an age group. They'll make sure it gets to a deserving family in our community.
Please donate by the 18th of December. Everybody deserves to smile this Christmas!
McGrath Real Estate Estate – Collecting for the Salvation Army
McGrath Real Estate is collecting toys for the Salvation Army this year! Please help them by donating new, unwrapped toys and putting them under their Christmas tree. Toys need to be donated by December 18th.  McGrath Real Estate is located in the Lane Cove Plaza.  If possible try and buy some presents for teenage boys.  A volunteer who sorted the gifts last year advised that there were not many gifts suitable for teenage boys.
This festive season why not contribute to "Got A Pen?" on behalf of your friends and loved ones and make a real difference to the life of a child in need in our community. The perfect thing for the person who has everything, or those who strive to make our world a better place.
Choose a perk from the list and we'll send you a beautifully illustrated greeting card to gift that explains what your contribution means to our most vulnerable kids.

"Got A Pen?" helps by providing basic stationery to kids most in need within our own community to make sure that they have the essentials, allowing them to participate more fully in the opportunity of education.
Since 2016, "Got A Pen?" has provided almost 10000 stationery kits to Sydney kids thanks to the generosity of community members who want to make a difference. Making sure that our kids have what they need to make the best of their education makes for a stronger community, and it's easy to help!   Got a Pen was started in Lane Cove by Lane Cove locals.  Donate here
Sydney Community Services
Sydney Community Services is collecting non-perishable food items to distribute to those in need in our community.  Just purchase an extra item when you are shopping at Woolworths and leave it in the shopping trolley located near the escalators.
With your help, Sydney Community Services distributes more than 100 Christmas hampers every year. Not everyone enjoys Christmas – it can be incredibly stressful if you can't afford it. Please see a list of ideas for gift or practical items you can donate to our hampers here.
There are three places to donate:
Please bring your donated items to 46 Gladesville Rd, Hunters Hill or to 1 Pottery Ln, Lane Cove.
If you shop at Woollies in Lane Cove, there's a tinsel-covered trolley for collecting items for our hampers; or
If you're in Gladesville Shopping Centre, look out for our Tree of Joy from which you can pick a dangling tag with a gift suggestion for somebody we know who would appreciate such a gift (the tags will also let you know where to drop the gift).
Sydney Community Services will be distributing hampers until December 18…. Best wishes to all!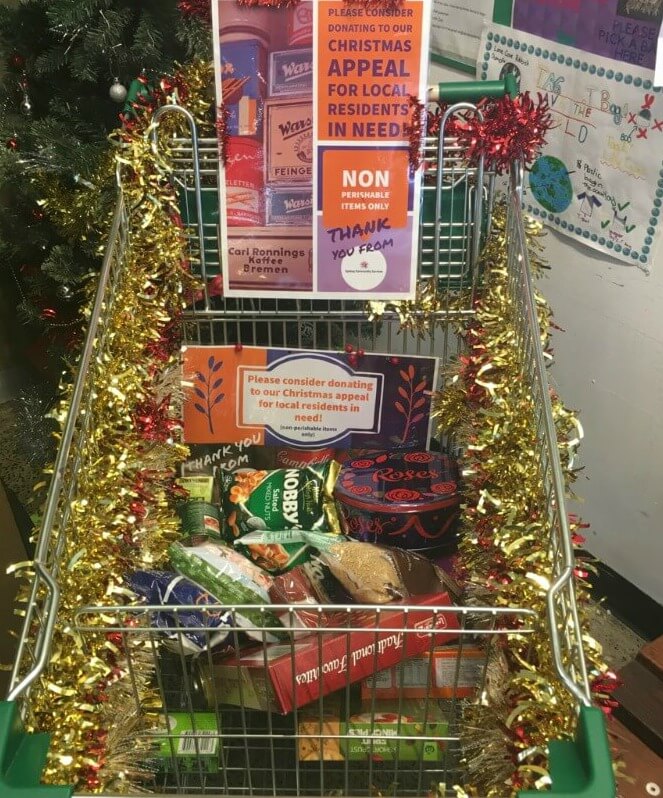 Health Space Lane Cove
The fabulous team at Health Space Clinics Lane Cove are collecting items for the homeless this Christmas. They will also be providing services to the homeless. If you can donate any of the items below – it would be so appreciated.
Lane Cove is such a generous community and at this time of year, ITC is regularly asked how locals can support Delvena Women's Refuge. The staff at Delvena never know who is going to walk in the door and need their help. They need to have generic supplies on hand and that is why cash donations and gift vouchers are so appreciated.   Find out more about how you can donate here.   Delvena has advised that they do need new toys and gifts for children from new-born to 16 years of age for both boys and girls. Your generosity will ensure women and their children escaping domestic violence have a happier Christmas with a small gift to enjoy in their environment free from violence and abuse.  Find out more about how you can donate here.  You can drop off your donations at Sydney Community Services
A loving program that provides support to families of premature and sick babies staying in the Neonatal Intensive Care Unit.
Families of premature and sick babies can spend days, months and sometimes a year caring for their baby/s in hospital. They are often so focused on baby's care they forget to take care of themselves. Caring for a baby in the NICU is stressful and exhausting, and going without proper nourishing meals exacerbates this. NICU Food From the Heart aims to provide loving and practical care and support to the families who are working so hard to care for their babies.
We are seeking local Sydney family support to get into the spirit of giving this Christmas. Each day for 12 days, if you popped a Christmas, themed food item or non-perishable food item into a box/ bag and then delivered to our drop off point, The Spotted Orchid.
You would be helping 58 parents who will be spending their Christmas Day by their sick or premature baby/s side.
Last year our Christmas fallout resulted in 3 months of food delivery (we fill the Brekkie Bar weekly)
Get your children involved in the spirit of giving rather than receiving this Advent and support the RNSH NICU with food. You will be making a big positive difference to their hospital stay.
Drop Off Point: Rita at The Spotted Orchid florist, LaneCove
Know All about Lane Cove and Impress your Friends
To make sure you don't miss Lane Cove info sign up to our newsletter. It comes out every Wednesday Night at 7.30pm and includes a wrap up of everything posted on our Facebook site in the previous week.
Read this week's newsletter
Did you know that In the Cove has an instagram page? Yes we do and we feature pictures from our roving reporters and our ITC team that do not appear on our Facebook page. Follow us on @inthecove