Our resident running expert Andy Smith is back with but this time he is giving us a rundown on Bike Riding in Lane Cove.  Take it away Andy…
As a regular and passionate runner I often find that there are some days that are good for a jog and others that are not so good. That's when the trusty bike comes in handy to keep the blood flowing and the muscles active!
This therefore means I spend a lot of time doing one of two things on the bike, riding in and around Lane Cove OR riding in and out of Lane Cove (to get those long ride locations).
Luckily we are blessed with a "cyclists only" path adjacent to Epping Rd which allows safe passage northwest to Macquarie Park and southeast to Crows Nest. If you are in any doubt as to where the cycle paths are beyond this you can use the NSW Government Transport site (or install the app for this).
Best Beginner Rides – Safe and Flatish
Given that bikes allow us to cover more ground in a shorter amount of time than walking or running, I have ventured outside of the traditional Lane Cove boundaries and included a few adjoining suburbs:
Blackman Park
Blackman Park is a great place to learn to ride or take the kids to as there is a bike path around the playground area as well as the path surrounding the playing fields. This however is NOT a location for those more experienced riders searching for speed and intensity. The other great benefit here is that there is plenty of parking if you wish to drive down plus it's easy to get to if you are riding down from the Lane Cove shops. My recommendation would be to head west down the cycle path on Epping Rd and then turn left into Munro Street and Hallam Ave.   From there it's a nice cruise into Banksia Close and Wood Street.
A full circuit of the ovals is 1km with only a very slight change in gradient and it is well marked for two way traffic. Just be mindful of walkers and runners who share the path, a good excuse to slow down, recover and say hello!
Fairyland Ave, Fullers Bridge
This is nice little hidden away location with wide roads and little traffic to worry about given that there's only one way in and out of this area. It does get hilly in a few sections of the loop but as I always say, for every uphill there must be an equal and opposite downhill !
Longueville
Longueville is blessed with beautiful wide roads and the closest to what you would call "flat terrain" in the Lane Cove area. It's also a great way to explore the streets, look at the beautiful houses and take in the views of the harbour while getting some exercise at the same time.
Below are just 2 options for loops you can do around the streets. I personally like to explore all the streets even if it means lots of "no through road" u-turns along the way.
Lane Cove River Park
There are so many good things to write about this location I don't know where to start!.
Unlike the other beginner's rides I've suggested, this is a long one with almost 5km of road to play with (if you ride the full length from the bottom gate at Fullers Creek Bridge to the top gate at Lane Cove Rd). The speed limits are low and the traffic is light so it's easily the best ride for all levels of riders. Also, with lots of corners and elevation changes, it's a fantastic place to practice your bike handling skills.
There are of course a number of safety considerations to be mindful of though:
It may not feel like it BUT it is a public road with speed limits and road rules so you still need to treat the area with the same respect that you would do anywhere else.
Despite the above, you will come across a number of pedestrians on the road who sometimes forget that there are cars and bikes sharing the road with them (ie. People walking down the middle of the road !)
Given the dense bushland location, it does have a tendency to accumulate debris on the road (leaves, branches, rocks etc)
Keep an eye out for wildlife (for safety and interest), particularly Lace Monitors and Water Dragons!
A little bit about the author…..
Andy Smith has been a Lane Cove local resident since the year 2000 he made a career change moving away from the corporate life to pursue his passion for fitness and running. He has Master Trainer credentials and took on the role of running coach for the locally based North Shore Running and Fitness Group and Personal Trainer at the Sydney Performance Lab and Personal Trainer at Fitness Revelation.
Whilst heavily immersed in running, Andy has clocked up plenty of kilometers on his bike having participated in numerous Audax events (Including the 320km Alpine Classic), Bicycle Network Falls Creek 3 Peaks Challenges (235km/4,000m climbing) and Ironman triathlons. Andy still supplements his current run training with time on the bike and loves to share his passion for movement with everyone around him!
Running Tips
Andy has written a few articles for In the Cove on running.
Hill Running
Do you like a challenge?  Our local running expert Andy Smith has put together a list of top hill runs in Lane Cove.  Find out all about some great hill runs here.
Bush Trail Running
Do you want to run along some of Lane Cove's beautiful bush runs.  Andy Smith has put together a list of bush trail runs here.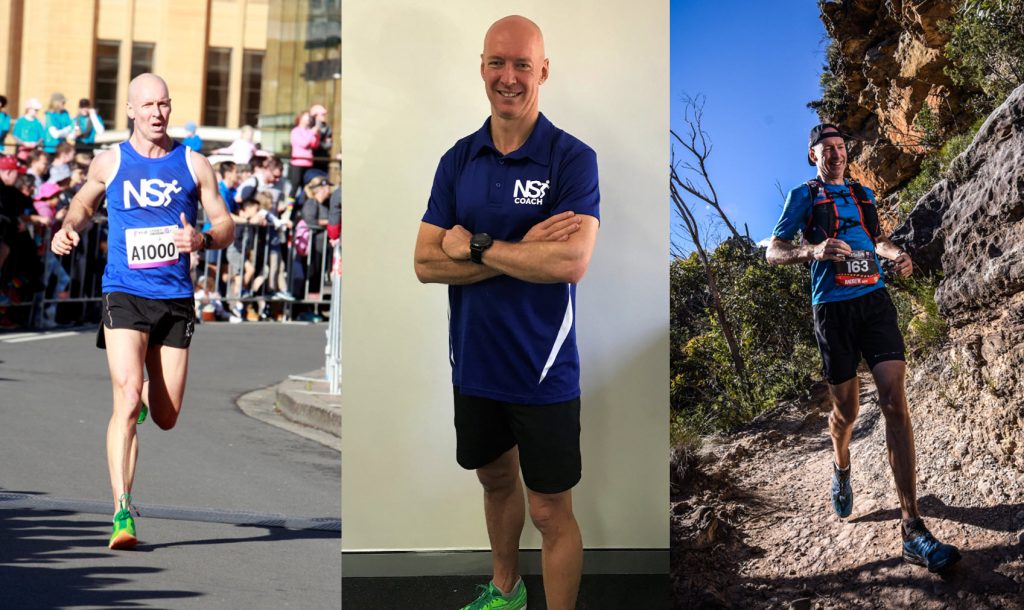 Buying a Bike
if you want to buy a bike head on over to Renegade Cycles on Burns Bay Road.  Owned by a local and independent.
In the Cove Local News – Get in Every Wednesday!!
To make sure you don't miss Lane Cove info sign up to our newsletter. It comes out every Wednesday at 7.30 pm and includes a wrap up of everything posted on our Facebook site in the previous week.
Did you know that In the Cove has an Instagram page? Yes, we do, and we feature pictures from our roving reporters and our ITC team that do not appear on our Facebook page. Follow us on @inthecove
Want to find out what your neighbours are chatting about – head over and join ITC Lane Cove Chat – also if you have lost anything or found something this is the place to post.