Welcome to our monthly business round-up.  A few new cafes have opened in Lane Cove, and the feedback has been great.
Opened
Two Jays Premium Burger Bar has opened in The Village Shopping Centre (near Soulful Fitness).  There have been several posts on Lane Cove Chat by ITC giving the burgers the thumbs up.  They also have chips in gravy (yum).
Puppy Tails Cafe has opened at Blackman Park.  They serve both owners and doggies.  Again the feedback on Lane Cove Chat by ITC has been positive.
Two Lane Cove locals have established an online designer fashion consignment business.  Where you can buy pre-loved designer clothes, it is currently online only, but they will be opening a store in Lane Cove Village soon.
They are passionate about sustainability and love fashion, but sometimes those two don't go together, so that is why Fashion Consignment made a lot of sense to us. They have learnt some much about sustainable fashion, slow fashion and circular fashion recently. They can't wait to share all these findings with you and together help in any little way they can improve our environment.
Stephen from River Road Tennis has launched a company that hires out Virtual Reality Machines and 2 x 2.4m High Transformer robots (Bumblebee & Optimus Prime) for parties, events, corporate, grand openings, children's hospitals, charity foundations etc. These machines are one of a kind and a real wildcard for entertainment.
Closed
The end of an era. The Metro petroleum station is now closed on River Road Northwood and has been demolished. Some of you may remember it as Speedway. It is making way for the new aged care facility- details here.
Coming Soon
Centro
Lane Cove West now has a new convenience store and coffee shop.  It is located in the Waterview Drive Apartment Complex near Hughes Park.  So now when you go to play in Hughes Park, you can get organic coffee and some groceries.
Centro is a family-owned business, and they have successfully operated in the grocery industry since 2010. The Centro team consist of family members who worked in several disciplines and melded together through a shared passion for providing the general community with environmentally responsible sourced products, all at a competitive price.
New Return and Earn Depot Lane Cove West
We have seen a few posts on ITC Lane Cove Chat and In the Cove where people have warned that the return and earn machine at the Little Street Car Park is full of people have had to stand behind a professional collector while they put in their bottles one by one. Lane Cove Return and Earn be opening in Lane Cove West Business Park on September 14th 2020 and you will be able to take bottles there or arrange for at-home collections. More details here.
Pacific Smiles Dental in Lane Cove Market Square
The old big barra seafood premises at Lane Cove Market Square will be a dentist. If you are a dental assistant, they are looking to hire staff. Pacific Smiles Dental will operate it
Reopened
Many Lane Cove residents will be pleased to know that St Vinnies on Longueville Road re-opened on Friday 7th August 2020.  This means that the three op shops on Longueville Road are now all open
Refurbished
The new owner has rebranded Furever Pets to The Well Groomed, and the store has now been refurbished.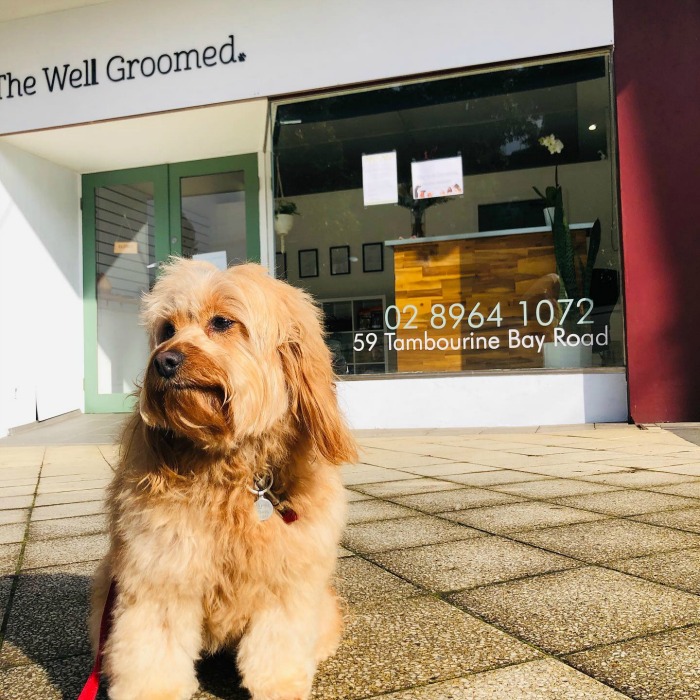 Relocated
Hypoxi – Lane Cove has moved to 21 Nundah Street Lane Cove North. The first consultation is free.
Businesses We Have Just Heard About
A Lane Cove Local is selling hand sanitiser and N95 Masks.  The business has been selling them to local preschools and child care centres and they would love to work with local businesses to supply locally. They also can do 3D printing for you.
A Lane Cove local has launched a micro fresh produce business for pick-up on Fridays. The Lane Cove North Box Divvy Hub is about supporting local Sydney farmers and providing fresh, accessible food to Lane Cove locals. The Hub can save you up to 40% on produce, their carbon footprint is 90% less compared to major supermarkets, and there is no unnecessary packaging.
Join and register today: Lane Cove North Box Divvy Hub
Guitar and Piano Teacher
Want to learn to play the guitar or piano? A Lane Cove local could help.
Hybrid Fitness/Martial Arts
A new hybrid fitness/ martial arts class called Weir Academy will take place every Monday 6-7 pm at the Lane Cove Bowling Club.
They offer a free trial class and no commitments hybrid fitness/ martial arts classes. It's run by Arran Weir who is a Taekwondo instructor. Check out their Instagram page www.instagram.com/weiracademy and email is [email protected].
Awards
Congratulations to Leanne Johnstone of Mortage Choice who has been nominated as a finalist for the Women in Finance Awards 2020 as the Mortgage and Finance Broker of the year!
Congratulations to the Lane Cove Raine & Horne team Rate My Agent Agency of the year for Lane Cove, Lane Cove West and Lane Cove North.
Congratulations to Soulful Fitness' yoga teacher Imelda Turner who was crowned  World Asana Champ in Beijing recently.

Businesses For Sale
The Bakery near the old Coles building is for sale.  Details here.  A fish and chip shop is for sale in Lane Cove – details here.  A cafe is for sale – details here.  A bakery and cafe is for sale – details here.
Development Applications
A DA has been lodged for a change of use from commercial offices to a boutique gym for 95A Longueville Road – details here. DA 107/2020
Retail for Lease
The old Flannerys/Thomas Dux site is still available for Lease.  Details here.  The Code Studio is relocating, and their old premises in The Village Shopping Centre is for lease – details here.  The old acupuncture clinic in the same complex is also available for lease – details here.
Businesses Listed in our Business Directory
The following businesses are now listed in our Local Business Directory.
Our advertisers have provided information provided below.
We now have another independent butcher in Lane Cove!  Ray has set up shop in the Riverview Shops (also known as York's Corner).
You will notice a big difference when you walk into the Riverview Butcher.  The shop has been given a makeover and its light and bright and the counter is lower, so it's easier to talk to Ray and his staff.  Read more here.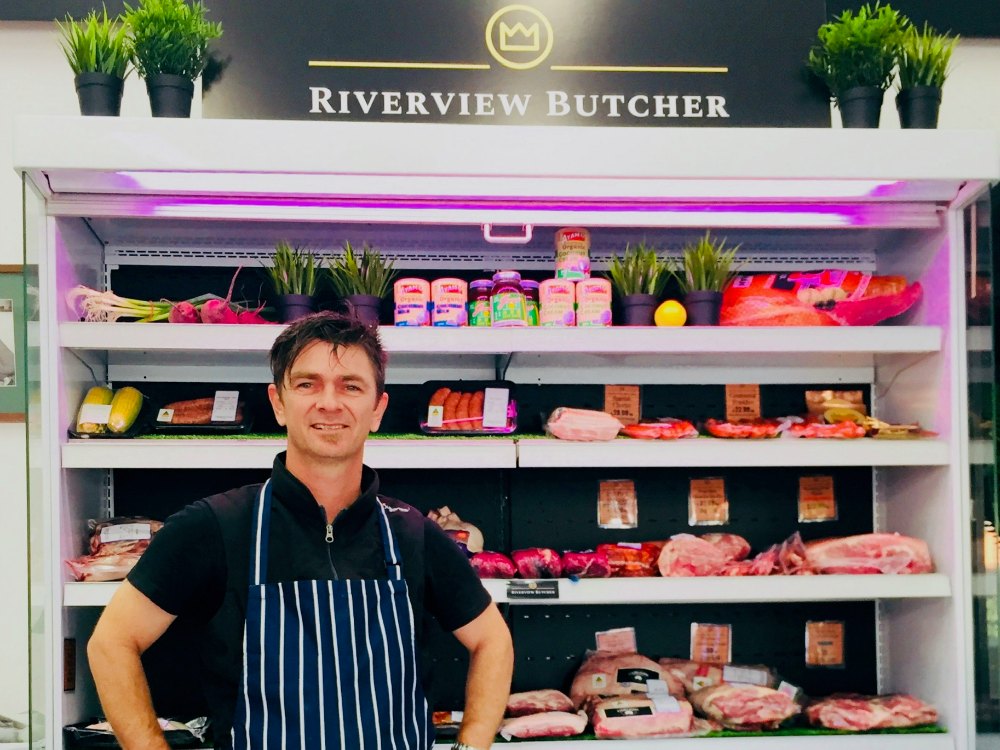 Haircraft Mobile Salon (now at home in Riverview)
COVID UPDATE -There will be a few changes for a while. I will NOT be travelling to peoples homes. I will only be having people come to my place. Only the person having hair done will be permitted in the house. Unfortunately, at this stage, I will not be allowing people to bring their children with them (Non-mobile Babies welcome). I will also only be having one customer at a time for a few weeks while I monitor the situation. I will have sanitizer at the front door for people to use on arrival. Any symptoms what so ever please contact me to cancel your appointment. PM me if you would like to make an appointment.
4 Elements of Health
Personal training studio in Lane Cove West
At 4 Elements of Health, we focus on Exercise, Nutrition, Rest and Relaxation
When I first started in the fitness industry, I thought health was all about exercise and nutrition until I was struck down with my own health challenge, and after hundreds of hours of research I believe these are the 4 key areas that everyone can manage for optimum health.  At 4 elements of health I will guide and inform you on how you can incorporate every element into your life to make you the best version of you.
Websale
Websale Pty Ltd has been in business for over 10 years (Retail and Wholesale). We are AUTHORIZED DYNABOOK (TOSHIBA) service centre. We specialise in the supply of all laptop parts and accessories. And we are constantly updating and expanding our product range.
ALL BRAND COMPUTER AND LAPTOP SALES AND REPAIR.APPLE, HP, MICROSOFT SURFACE, DELL, ACER, ASUS, GIGABYTE, ETC
Support ITC and Advertise With Us
Not all of the businesses noted above advertise with In the Cove – we like to give all businesses a free shout out when they are starting out.  However, we are so grateful for those businesses who become part of the ITC Business Community.  Without their support, we could not undertake our community and advocacy work.
ITC has hit a few milestones recently.  We now have
Facebook – Over 16 000 followers
ITC Lane Cove Chat – Over 7000 members
Instagram – Over 7000 followers
In The Cove – Web Site Views – Over 2.2 million views since we started our website.
If you would like to advertise and promote your business locally to a very engaged audience email us at [email protected] or message us on Facebook
In the Cove Local News – Get in Every Wednesday!!
To make sure you don't miss Lane Cove info sign up to our newsletter. It comes out every Wednesday at 7.30 pm and includes a wrap up of everything posted on our Facebook site in the previous week.
Did you know that In the Cove has an Instagram page? Yes, we do, and we feature pictures from our roving reporters and our ITC team that do not appear on our Facebook page. Follow us on @inthecove
Want to find out what your neighbours are chatting about – head over and join ITC Lane Cove Chat – also if you have lost anything or found something this is the place to post.