Hughes Park Lane Cove West is Lane Cove West's newest park.  ITC visited Hughes Park in the middle of the school holidays at around 4 pm to check out the park and see some of its brilliant features.
Where is Hughes Park?
Hughes Park Lane Cove is located at 314 Burns Bay Road Lane Cove West.  To access the park turn left from Burns Bay Road at the first set of lights after the Penrose Street and Burns Bay Road Intersection (if you are coming from Lane Cove Village).  See Map below.
Why is it called Hughes Park?
The park is named after Billy Hughes, Australia's wartime Prime Minister. Billy Hughes lived in Lane Cove at 6 Richardson Street East. Billy Hughes is also famous for holding the record as the longest-serving Federal Member of Parliament.  He was the member for North Sydney and served for 51 years in federal parliament.
What did Hughes Park Use To Be?
Hughes Park Lane Cove is built on the site of an old bowling club (which remained dormant for many years).
Hughes Park Facilities
Hughes Park has something for everyone.  There is play equipment, outdoor gym equipment, slides, climbing ropes, fireperson's pole, climbing wall, BBQ, an innovative Braille Walk and a community garden run by Foodfaith.  The play equipment is positioned on soft fall ground.  Parents can watch their little ones (or not so little ones) from benches, seats or under the picnic area shelters.
FACILITIES OTHER THAN PLAY EQUIPMENT

Toilet: 
Yes and change room.  The toilet is locked after 8 pm
BBQ's:
Yes
Shade:
A shade cloth is over the younger children's play area.  However, when ITC visited the park at 4 pm the equipment was only half in shade and the sun was still hot.
Water Bubblers:
Yes
Coffee Facilities:
Yes Centro Store is right next to Hughes park – you can buy organic coffee and also picnic hampers and cheese plates
Parking:
Yes
Defliberator:

 

Yes
Soft Play:
Yes
Gated:
The Playground area is not gated. However, it is not located in close proximity to the carpark (which is a good thing)

Braille Walk
The Braille walk is designed to help raise awareness of Braille and the use of Braille in our local community.  The Braille walk has been designed for use by everyone including those with vision-impairment and/or people in a wheelchair.
According to the Lane Cove Council:
This unique feature brings Orienteering and Braille together and uses Foundation font on each letter which is consistent with the font used in NSW schools.

There are a few ways to use the Braille plates:

People can follow the Braille in 'A' to 'Z' order, plates are located next to the main path and they are at the height where they can be reached easily (eg. accessible).

People can also set a word or a phrase on paper, then let other people find the letters using the Orienteering Map. To prove they have found the letters, participants can place paper on the Braille and imprint the dots by scratching the paper on top of the Braille. Each game can be different depending on the word or phrase they use – it can be as simple as 'cat' or as hard as 'Supercalifragilisticexpialidocious'. People need to think and decide the sequence of the run in order to complete the game fast should that be the challenge. Download a sample game for your next visit to the Park.
FoodFaith Community Garden
Hughes Park also includes a community garden.  The community garden is run by
FoodFaith.  It is a community asset everyone can enjoy.
The garden was designed by Meredith Kirton.  Meredith is a well known in the gardening community and has appeared on TV and published several gardening books.  The garden is designed to look like a flower.  You can access the garden every day from dawn to dusk.  If you would like to find some information about FoodFaith and the events they hold (from time to time) at the community garden, like or follow their Facebook Page.
Community Venue Hire
The Waterview Community Centre (home to the Lane Cove Concert Band) is available for community hire and is located as part of Hughes Park Lane Cove.  If you would like to hire the venue, just contact Lane Cove Council's Facilities Officer or phone 9911 3620.
What Do You Think?
We would love to hear your thoughts on Hughes Park.  You can leave a comment below or our Facebook Page.
---
Are You Looking to Buy or Sell in Lane Cove?
In The Cove is now producing a weekly Lane Cove Property Update. See our latest update here. 
If you are selling, ask your agent if they are an ITC Lane Cove Property Guide supporter.

In the Cove is on Instagram
If you would like to follow ITC's travels throughout Lane Cove and see some beautiful pictures of where we live, follow ITC on Instagram
 here.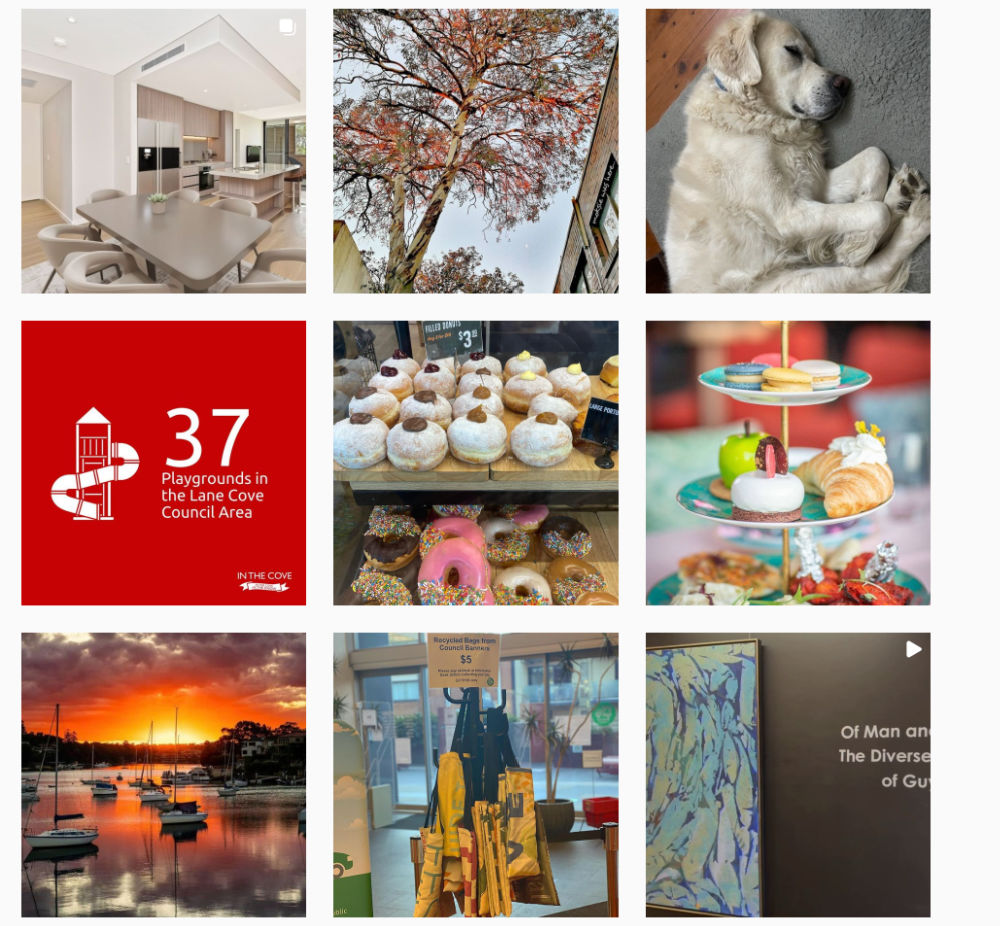 In the Cove Weekly News Blast
Have you ever heard people talking about a hot Lane Cove issue and wondered how they knew about it?  More than likely, they get our newsletter every Wednesday Night at 7.30 pm, and it has all the info that was on any of our social media platforms and more – so sign up now and never have FOMO (fear of missing out). SIGN UP HERE